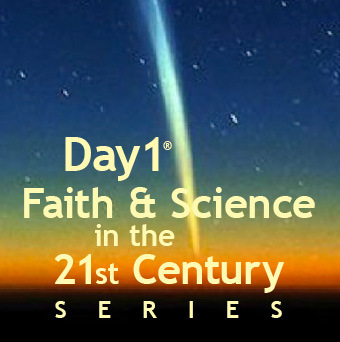 Life has an inexhaustible curriculum, and the lessons are infinite just like God even when it comes to a conversation about faith and science, God and the cosmos, creation and evolution, quantum physics and eternity, imago dei and science, genetics and morality, and health and healing. We have so much more to learn.

You learn something new every day because learning never stops--new information, new ideas, new knowledge, even when one thinks one has finally arrived on the mountaintop of intellectual discovery. The disciples in Ephesus, in [Acts 19], confess, "We've not even heard that there is a Holy Spirit." These disciples had not even heard of the Spirit yet they were still considered disciples. They were believers, people of faith, followers of Jesus, church folks; but they didn't know everything nor hear everything that there is to hear about God.... They were not called to have all the answers and know everything there is to know, but to keep asking questions as a practice of holy curiosity and faithful Christian discipleship.
Luke also serves as associate professor of homiletics at Duke Divinity School in Durham, NC. Prior to his appointment to Duke Chapel three years ago, Luke taught homiletics at Princeton Theological Seminary. He received his bachelors in music from Stanford University, his M.Div. from Princeton Theological Seminary, and his Th.D. degree from Emmanuel College at the University of Toronto.
Luke was ordained by the Progressive National Baptist Convention. In 2008 the African-American Pulpit named him one of two outstanding black ministers under the age of 40 who are helping to shape the future direction of the church, and last year he was inducted into the Martin Luther King Jr. Collegium of Scholars at Morehouse College.
In the interview after his message, I asked Luke, "If we're open to learning new things, what if that challenges some of our long-held beliefs?"
I think that's a great thing--to be challenged and not always comforted. You know, there's that old saying that sometimes a preacher may pray before a sermon, you know, asking God to comfort the afflicted and afflict the comfortable. And I think change comes through being challenged, and I think that's why it's significant--to be changed and transformed, coming more and more transformed into the likeness of Christ.
In his message, Luke says, "Continuing education is a gift as we keep inquiring and listening and being curious and open to new ideas and fresh experiences." I asked him, "How would you apply this encouragement to keep learning to the realms of science, especially for people of faith?" He replied:
I think one of the things that we could do and which we see in the passage is that the disciples had Paul as an example. They had a mentor. They had a teacher, and the learning happened in community. I think if we can help people in our churches--maybe they are in our churches already--from different fields, scientists, doctors, help them come to know one another and to have conversations about their disciplines and their work as a way of informing one's own faith. I think we have to create spaces for mutual learning. And if they're not in our churches, we go outside of our own congregations and find where they are and define places where we can have these pockets of learning, which for me are pockets of hope as well.
On Oct. 11, the Most Rev. Katharine Jefferts Schori, presiding bishop of The Episcopal Church, spoke on "What Matters Eternally?" You can read about that here. On Oct. 18, the Rt. Rev. Nicholas Knisely, Bishop of the Episcopal Diocese of Rhode Island, addressed the topic "Quantum Physics and Eternity," about which you can read here.
On Oct. 25, the Rev. David Wood focused on "The Image of God and the Secret of Life," and you can read about it here. On Nov. 1, the Rev. Dr. Nancy J. Duff addressed the issue of genetics and the Bible, focusing on our relationships with animals in a sermon entitled "Hear the Animals Singing" - read more about that here.
Last week, the Rev. Dr. Tom Long focused on advances in medical science and encouraged us to consider the spiritual side of health and life in his message "Numbering Our Days," based on Psalm 90, and that article can be found here.
In addition to the radio program sermons, brief videos featuring the speakers on topics related to their messages will soon be available on YouTube and at Day1.org.
The Day1 Faith & Science Series project is made possible through the support of a grant from the John Templeton Foundation. The opinions expressed in these programs and resources are those of the authors and do not necessarily reflect the views of the John Templeton Foundation.
Popular in the Community