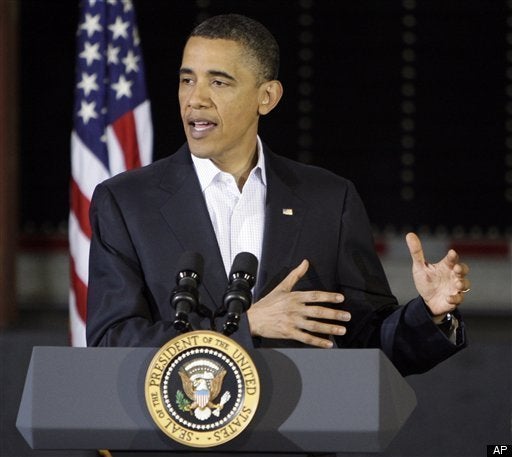 One day after it accused DNC Chairman Tim Kaine of playing the "race card" from the bottom of the deck, the Republican National Committee is blasting out an op-ed that accuses the president of ignoring African-American candidates for the Supreme Court.
On Thursday, RNC Coalitions Director Angela Sailor sent out a column written by former Virginia Governor Doug Wilder titled "Why no blacks on SCOTUS shortlist?" The piece attacks the administration for putting together a short list of potential nominees that lacks "even the hint of a mention of a single African-American."
A Democrat and frequent Obama critic, Wilder's charge is debatable itself. While the top echelons of likely court candidates include three prominent white candidates, the so-called "short list" drafted by the White House does include Leah Ward Sears, the former Chief Justice of the Supreme Court of the U.S. state of Georgia and an African-American female.
The more interesting story, however, is that the RNC is implicitly endorsing Wilder's argument that the Obama administration was slighting black court candidates.
On Wednesday, RNC Chairman Michael Steele accused Kaine and other Democrats of trying to polarize the country "on the lines of race." The offending crime: Kaine had outlined a mid-term election strategy that is premised on turning out "black, Latino or young voters" and warned of potential "voter suppression" by Republicans. As one GOP strategist explained to the Huffington Post, Democrats were trying to drive up minority turnout through fear tactics.
By sending out Wilder's column to their email list-serve, the RNC appears to be engaging in the type of racially tinged politics they criticized the day before.
"This is politics 101." said a senior Democratic operative. "If you do the exact thing you feigned indignation over within hours of feigning indignation, it not only proves that the thing you feigned indignation over was not worthy of it, but it also proves you are a political idiot."

Calling all HuffPost superfans!
Sign up for membership to become a founding member and help shape HuffPost's next chapter