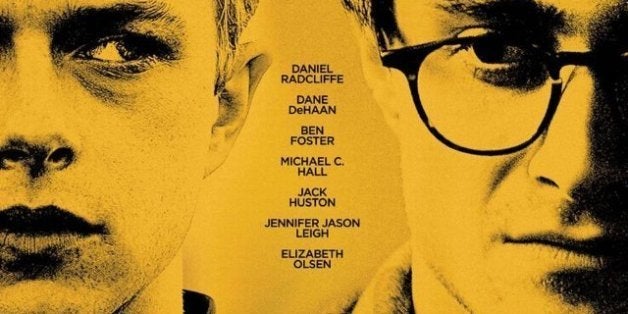 Bio pics can be a challenge for a filmmaker. The temptation to include too many elements from an extraordinary life is great, and can lead to a dull, episodic overview, rather than a riveting tale that manages to capture the essence of the person or life. There are exceptions, of course, but often the most successful efforts take a particular, frequently formative moment from someone's life and use it to speak to the greater experience.
I recently ran the below Q&A with writer/director John Krokidas, and his college roommate turned collaborator, writer Austin Bunn, after a New York screening of their film Kill Your Darlings, which does just this. Before Allen Ginsberg faced obscenity charges, and before a generation held up Jack Kerouac's On the Road as its proxy, they were kids at Columbia University, trying like everyone around them to figure out who they were. Krokidas and Bunn take an event from that time, a murder involving Ginsberg and Kerouac's close friend, Lucian Carr, and paint it as the vehicle through which these Beat writers found the voices we came to know.
It's an interesting discussion from these first time feature film makers of how they approached depicting iconic characters on screen, the challenges they faced and their creative processes.
Here is the full Q&A, but below it are select clips including one where Krokidas discusses the thing that kept him returning to the project for 10 years: his anger over the legal argument Lucian Carr made that his murder of David Kammerer, who he portrayed as a homosexual predator, was justified as an "honor slaying."
REAL LIFE. REAL NEWS. REAL VOICES.
Help us tell more of the stories that matter from voices that too often remain unheard.