Since a gigantic cruise ship--of proverbial nature--planted itself along most of the 80 miles or so of the Mexican Yucatan Penisula about 40 years ago, it has become one of the most popular places to get your blue seas-all-inclusive-spa-resort-impossibly-large-dance-club thing on. Fun, especially for those prone to sea sickness. But as it turns out, it's a pretty cool place to get your Day of the Dead on as well.
Will you find the same grandeur or drama of the variety that you'd see in Mexico City and its vicinity (where the holiday holds its strongest roots)? No, but Day of the Dead in the Riveria Maya breathes life into the local culture.
Sure, there's a healthy dose of touristy ephemera -- Xcaret theme park hosts a jam-packed, 3-night Day of the Dead festival and the village of Tres Reyes opens its doors to busloads of outsiders. But there's also an invitation to go a bit deeper -- just wander a cemetery or head to downtown Cancun. Or really. If for the locals Day of the Dead is a portal into the afterlife of their lost loved ones, and perhaps a bit of a show, for visitors, it's an opportunity to get a peak behind the veil of tourism in which the area is normally shrouded.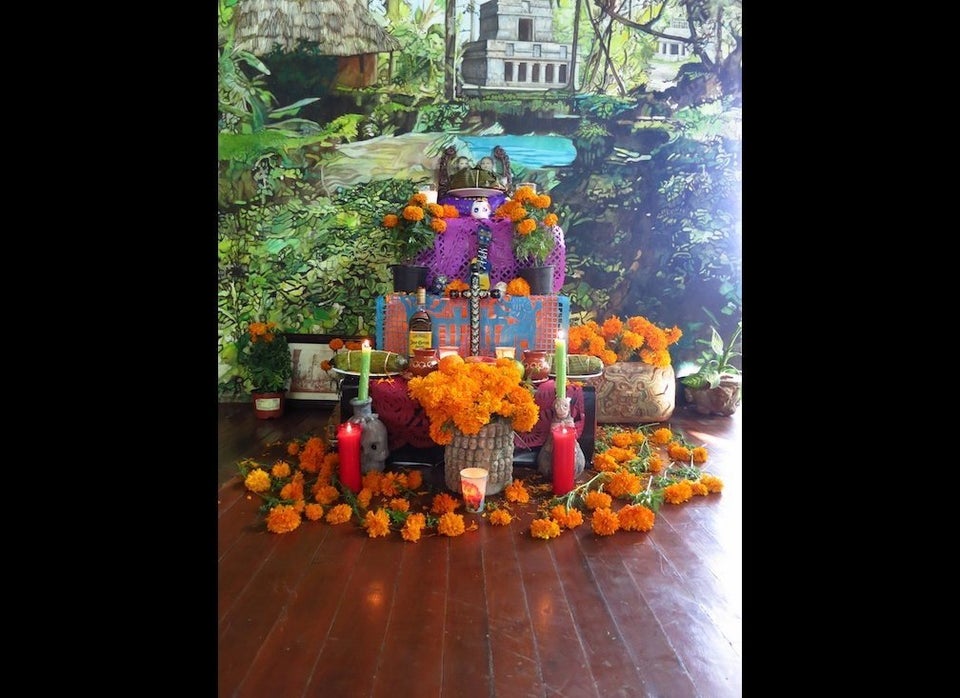 Day of the Dead on the Riveria Maya