It was a mix of cheers and sadness at Mexico City's Day of the Dead parade on Saturday as thousands paid tribute to their deceased loved ones, just weeks after two catastrophic earthquakes killed nearly 500 people.
The second annual parade kicked off with a float honoring the quakes' rescue workers who searched for survivors amid the rubble. The float, constructed out of hard hats and pick-axes, resembled a giant fist, paying tribute to the hand gesture that was used to request silence to listen for survivors, Reuters reported.
Marching directly behind the float, people wearing neon vests performed the same gesture with their hands, eliciting applause from the crowd.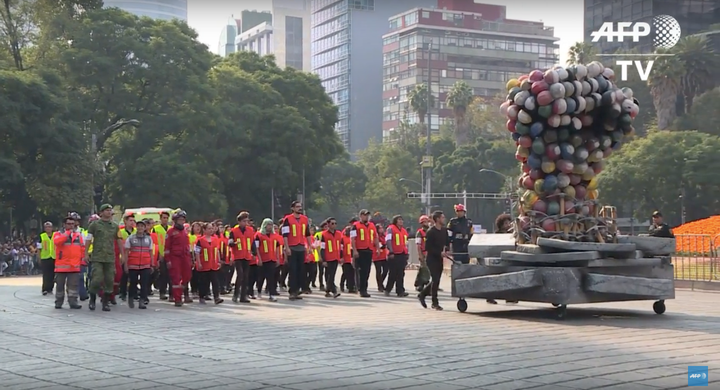 For some people in attendance on Saturday, the festivities were a way to escape from all of the heartbreak experienced over the last several weeks.
"For us as a society, it was something very violent that moved our conscience," 51-year-old Ramón Márquez, who was wearing a shirt reading in Spanish "Be Strong Morelos," told Reuters. Morelos was one of the areas hit by the second quake.
"The parade could be a distraction, a way of escaping," he added.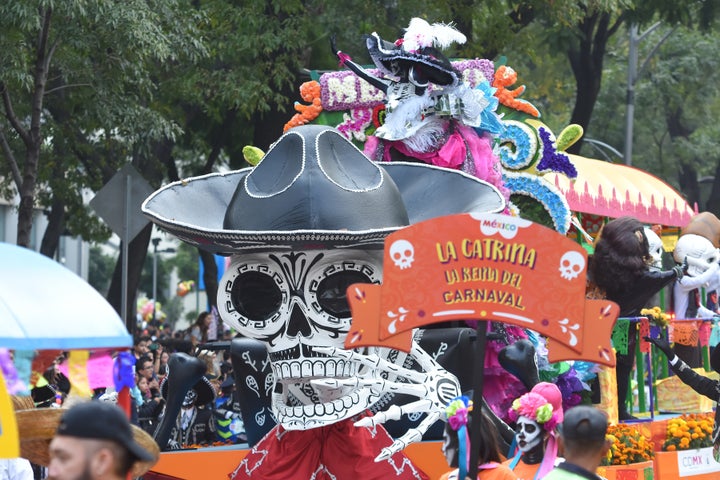 In contrast, fellow attendant Juan Diego Hernandez expressed hesitation with celebrating so soon after the tragedy.
"On the one hand, I think it's okay but at the same time, I think we should continue to mourn a bit," he told AFP News.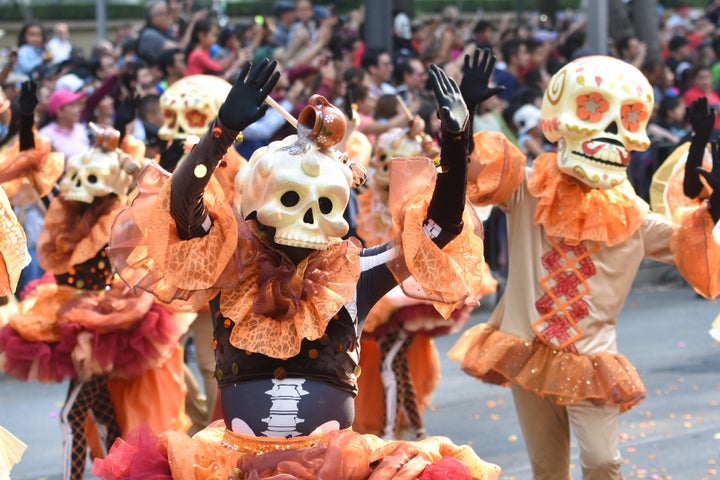 Seeing a tourism opportunity following the Bond film's debut, tourism officials organized the now annual event, which on Saturday is estimated as having attracted 300,000 people, according to local reports. That's up from 200,000 last year.
"The point of this parade is to celebrate life," its artistic director, Alejandra González Anaya, told Reuters.
"It's to put on the radar of Mexicans an important tradition," she added. "We feel proud of showing something so important from Mexico to the world."
Check out more photos from Saturday's event below:
Calling all HuffPost superfans!
Sign up for membership to become a founding member and help shape HuffPost's next chapter