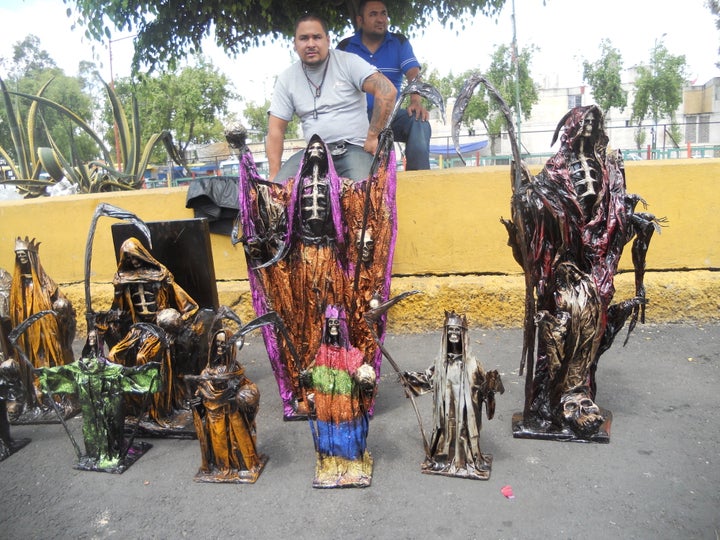 When do we celebrate the Day of the Dead? For me, it was always a day in early November, to be more specific, on November 2.
Nothing unusual happened that day. Instead, the day before All Saints Day, was a holiday. We didn't have to go to work or to school. Banks and government offices were closed.
Being in the southern hemisphere, the Day of the Dead took place in the spring. During this day, which is also called "All Souls Day" we would remember our loved ones who had passed away, and the best way to remember them was by visiting their graves in the cemetery and bringing flowers. All this was done the day before -- which was a Catholic holiday.
But I came to the United States and the Day of the Dead was a celebration, mainly in the Mexican communities. They celebrate with sugar skulls, skeletons of cutout paper, and with sweet bread called pan de muerto. They celebrate with joy when building altars and place many objects that belonged to the deceased as a way of paying homage to their loved ones.
Celebrating death, especially with food, seemed so strange to me, as South American Latino. When I asked about this to my Mexican friends they said that it was a way to celebrate the life that the dead person had had in this world.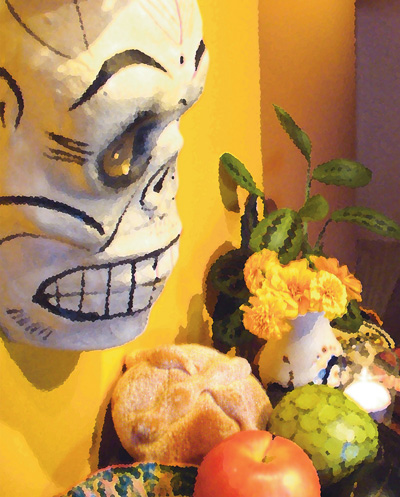 But still, it was unusual to me. I miss my friends and relatives who are not here anymore, and the idea that they are no longer among us fills me with sorrow. It is a sadness that turns into melancholy and ends in contemplation. And food becomes happiness, which is not what I feel when I miss them.
Each culture has its own customs, tastes and values in respect for the dead. Mexican culture is very unique and different.
It is, for me, like living near a cemetery. I consider it macabre. If I lived near one I would feel that maybe, one of these nights while getting home late, I could find myself video in a scene of "Thriller" by Michael Jackson.
Blame it to my childhood traumas, but I feel it that way.
Many years ago, when I was looking to buy house, I remember that my real estate agent took me to a very nice house that was located just across from a cemetery. "It is a very quiet area," she said. Sure, the dead spend their days and nights in silence, I thought.
But as quiet as it could be, I told her very clearly to refrain from showing properties near a cemetery. Call it silly, but I didn't grew up with cemeteries near residential areas. They are always found on the outskirts of the city, so to visit the dead you need some time to get to the cemeteries.
As soon as you arrive, the obligatory stop are the flower kiosks where you can buy different kinds of flowers. One never comes to the cemetery with empty hands. You don't bring bring food, but flowers: You pray, reflect, walk through the different tombs. You even say: "We visited my grandmother already, now let's go to the grave of Aunt Mary and Uncle Oscar."
You can spend hours, walking and leaving flowers at funeral altars in different graves, always with a sober spirit, very quiet and very respectful. No laughter or loud voices are heard. Only the wind and the faint smell of the flowers, which like those found underground, come prepared to die.
(Photo illustration by Elio Leturia)
REAL LIFE. REAL NEWS. REAL VOICES.
Help us tell more of the stories that matter from voices that too often remain unheard.