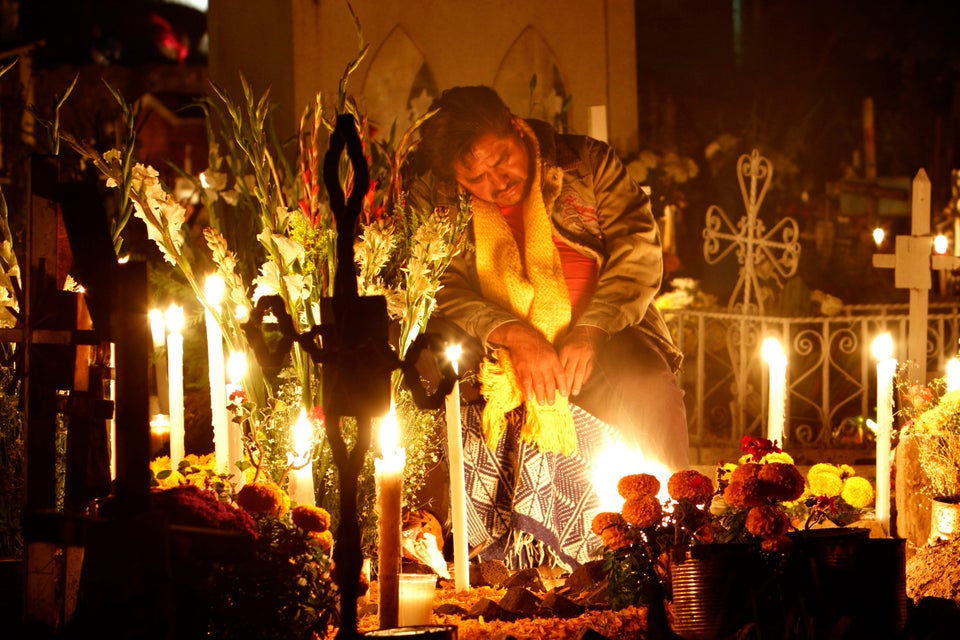 Celebrating El Día de los Muertos
As the trick-or-treating winds down, another holiday will begin. People around the country will light candles, craft images of death and visit the cemetery to take offerings to their loved ones on Nov. 1 -- the Day of the Dead.
The fusion of indigenous and Spanish celebrations known as El Día de los Muertos has long been viewed as an embodiment of Mexican folk culture. But it isn't just a Mexican holiday anymore. Celebrated from Los Angeles to Chicago, from Tucson to Ft. Lauderdale, the holiday is becoming an increasingly common ritual in the United States.
Once observed quietly in Latino communities, U.S. festivities are becoming more mainstream and, typically, louder and more visible than in years past. Corporations are getting more involved as sponsors and participants. Theme parks are adding Latino touches to their Halloween attractions. Party stores have amped up their offerings. And bakeries are already cooking up special treats.
In the United States, the holiday isn't so much Latino as it is Mexican-American. Once celebrated for nearly a month during the tail end of the summer by the Aztecs, Mayans and other indigenous groups in Mexico and the northern chunk of Central America, the Spaniards tried to eradicate the celebration during the conquest (along with all other aspects of indigenous religion).
They failed. Instead, the practice persisted, eventually taking cover under the Spanish holidays of All Saints Day and All Souls Day on Nov. 1 and 2, respectively. Today, Mexicans and Mexican-Americans of Spanish, indigenous and mestizo descent alike celebrate the Day of the Dead.
Cities throughout the American southwest, particularly along the U.S.-Mexico border, have long celebrated the holiday. But the expansion of the Mexican-American community in the Midwest, northeast and other parts of the country is making the holiday an ever-more common feature of the American culture. The Catholic Church allows its parishioners to set up Day of the Dead offerings at its churches in New York City, according to a story published by the University of Texas at Austin. UNESCO named the 3,000-year-old celebration an intangible cultural heritage of humanity in 2003.
There's this genuine curiosity about the way that death is portrayed [in Mexico]. When you're brought up in the U.S., death is scary and bad, here you see a culture that views it in the opposite way.
Check out the images above from celebrations of El Día de los Muertos in Mexico, the United States and beyond. Do you plan on celebrating the Day of the Dead? Let us know how and where in the comments.
Before You Go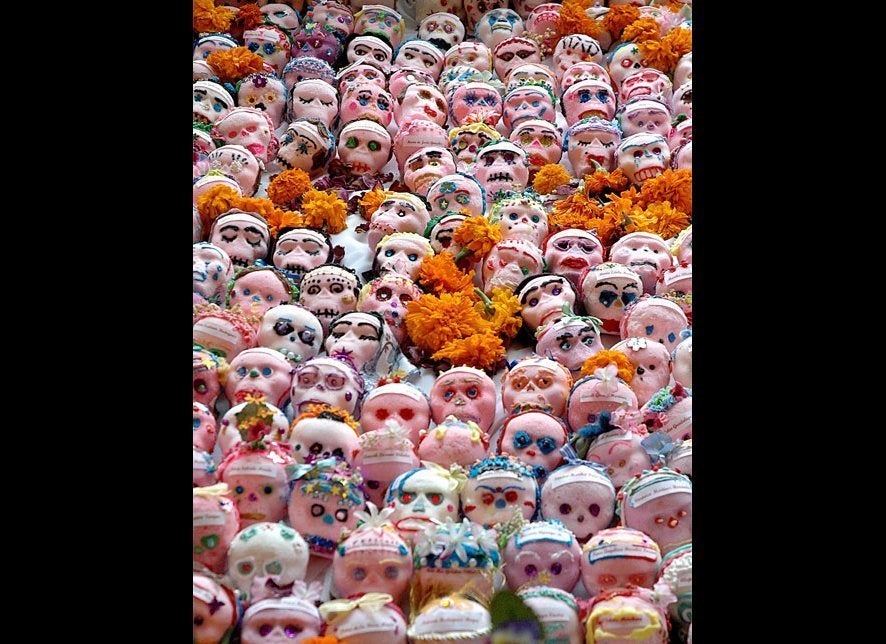 Day of the dead
Popular in the Community