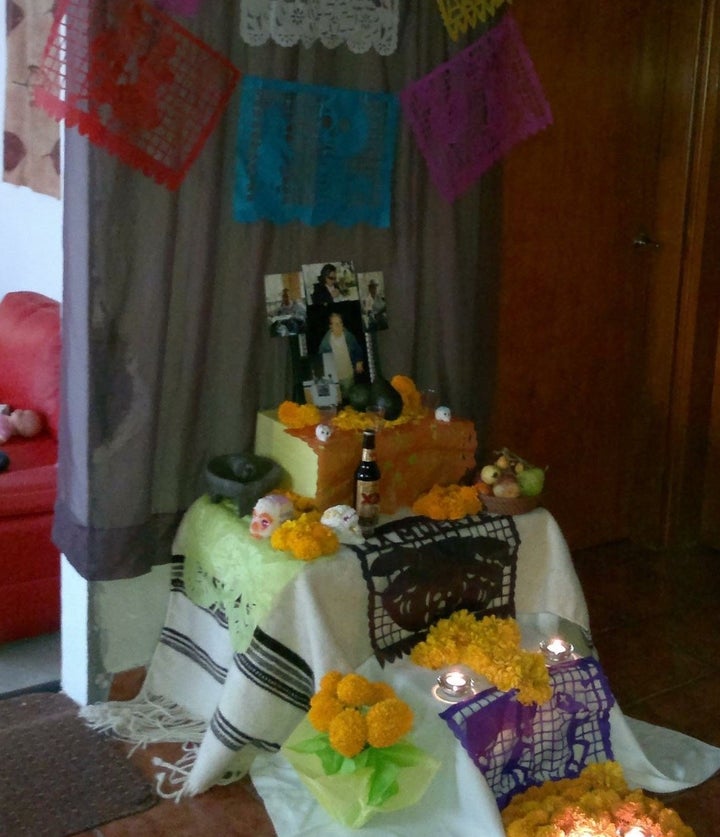 Every day this week, Dulce Porras-Goldstein has gathered her four children in the kitchen of her home in La Grange, Illinois, for what's become an annual tradition in their Mexican-American family.
Piece by piece, the family cuts colorful paper squares into snowflake-like patterns, stringing together banners to hang above a corner table. They go from Mexican store to Mexican store in the Chicago suburbs, looking for traditional sweetbreads to bring home. They pore over dusty photo albums of their ancestors, searching for the best pictures to display. They hang a crucifix or lean it against the wall. Sometimes, they include a rosary.
And Porras-Goldstein heads to the liquor store to get tequila before roasting pork to leave on the table overnight.
Each item is an offering or memory in honor of Porras-Goldstein's grandfather, Fidel, who died 16 years ago in Mexico. The kids barely knew him, but as the Day of the Dead approaches, Porras-Goldstein believes his spirit is in the air.
For us, death is not something definite, but it's a step into another world.

Dulce Porras-Goldstein
While many in the U.S. will celebrate Halloween with ghoulish costumes and candy this weekend, across the Americas, hundreds of millions of people will observe the Day of the Dead, or Día de los Muertos. The holiday is especially important in Mexico and among Mexican-Americans, but it's also celebrated in Brazil, Guatemala and Spain, among other countries. Increasingly, non-Latin Americans are observing it as well.  
Day of the Dead coincides with All Saints' Day and All Souls' Day, and falls on this upcoming Sunday and Monday. The celebration is traditionally split in two: The first day, known as Día de los Inocentes, is when the souls of children who have died are welcomed. The second, Día de los Angelitos, is when adult souls arrive.
 "It's a way to keep the memory of my grandfather alive and to teach our tradition to my kids," said Porras-Goldstein, 38. "I miss my grandfather, but this time of year we celebrate all the great things about him. It's a healthy way to think of those who have passed."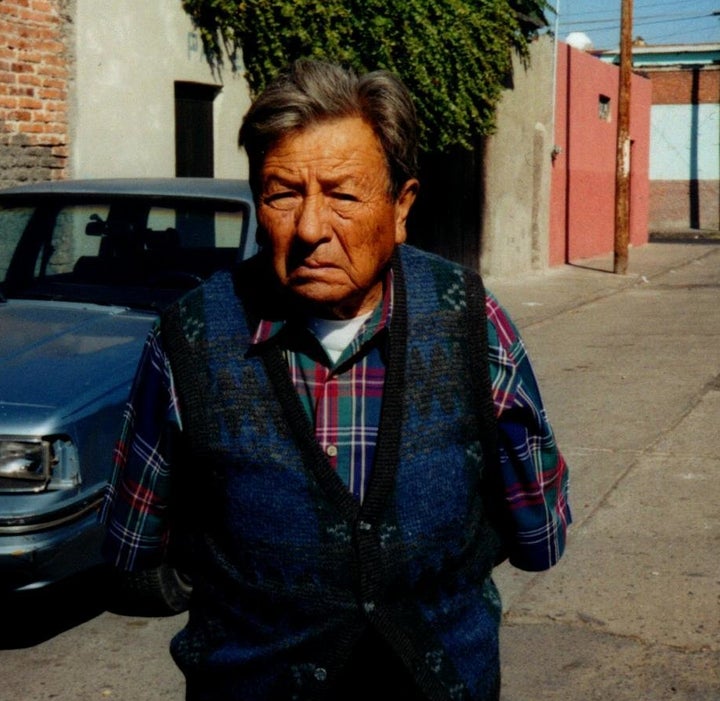 The celebrations range from elaborate parades and cemetery processions with masks and calavera, or skull, costumes to traditional Masses in Spanish-speaking Catholic parishes. Most common, though, are the intimate, personalized altars, called ofrendas, that families like Porras-Goldstein's create to remember their loved ones. They often include sugar skulls, marigolds and the favorite foods and drinks of those who have died. (Tequila was Fidel's beverage of choice.)
"I always put it where everyone can see it," Porras-Goldstein said of the ofrenda. She plans to gather her kids on Monday evening, as she does each year, to share her favorite stories of their great-grandfather. "It's not worshipping the dead. This is a remembrance of their life. For us, death is not something definite, but it's a step into another world. We don't see it so badly."
I miss my grandfather, but this time of year we celebrate all the great things about him. It's a healthy way to think of those who have passed.

Dulce Porras-Goldstein
In the U.S. and Europe, people who are not Latin American have started adopting aspects of the holiday as a way to recall their loved ones. This group includes Deanna Tempro, a health care administrator in New York who celebrated her first Dia de los Muertos -- a little bit ahead of schedule -- last weekend.
"My best friend lives in Queens with four other Latin women, and she knew my stepfather had died three years ago, so she invited me to join them," Tempro said. "I wasn't sure about it at first, but I figured it wouldn't hurt to go and try it."
Usually, Tempro observes her stepfather Daniel's death with her mother on Feb. 18, the day he died, at a lake near his former home in Shrewsbury, Massachusetts.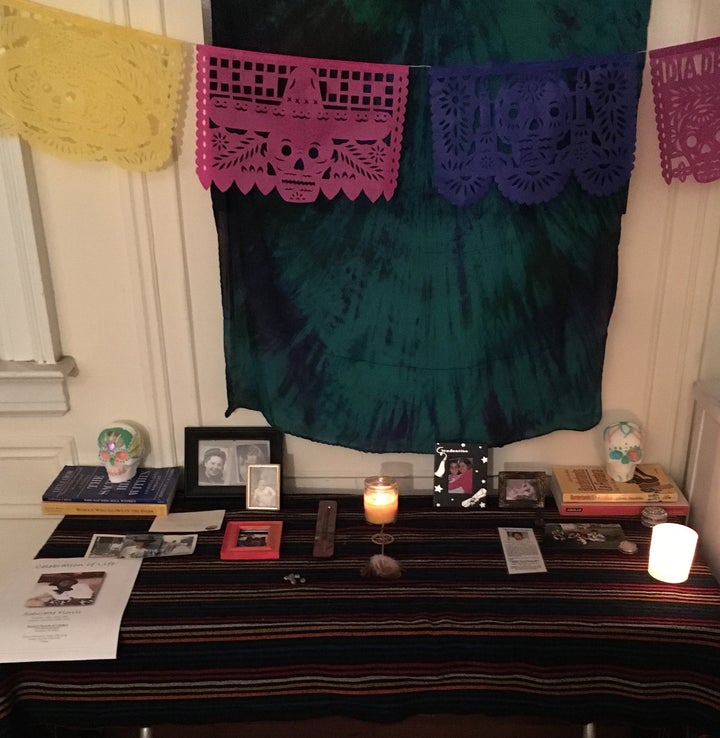 "It's a sad day, but Day of the Dead felt more festive," said Tempro, a former Jehovah's Witness. She brought vodka, Daniel's beverage of choice, for the altar that she and the 11 other guests created for their loved ones, including children who had died unexpectedly.
Over roasted chicken, taquitos and pigeon pea rice, Tempro said the group "told stories of the good times" late into the night. She recalled sharing the memory of graduating from college and seeing her stepfather "happier than he had ever been -- it was one of the first times I realized that he really considers me to be like his own child."
"I didn't know what to expect," she said. "Would people be sad and crying? Normally when I think about him, it's sad. But this time we talked about the positive memories and experiences. It felt different. We should all do this more."
REAL LIFE. REAL NEWS. REAL VOICES.
Help us tell more of the stories that matter from voices that too often remain unheard.