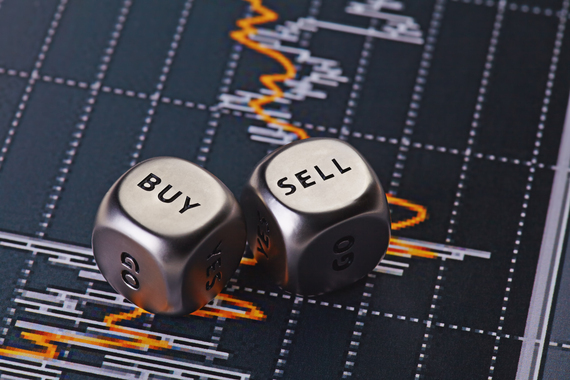 With a mere 10% or less of day traders profiting in the market, a successful day trader can be hard to find. Day trading is the simple act of buying shares of stocks with the intention of selling them for a higher price within a few hours. This type of trading is exceptionally difficult, and taking on day trading as a profession requires extreme discipline, patience, and time, as well as a passion for the markets.

Successful day traders are able to utilize leverage to increase their buying power and take on much larger positions than typical investors. While this can increase profit potential, this strategy can also magnify trading losses and even create a negative account balance, in which case a trader would owe money to their broker. Day trading is not for the faint-of-heart, but if you start small, develop a trading plan, and then stick to that plan, you will find yourself in a better position to succeed. With all the risks involved in day trading, there are also plenty of rewards to be had, and many traders are putting away six-figure years regularly.
We recently had a chance to sit down with successful day trader Ross Cameron who has made a living trading the markets, and has been helping aspiring traders by teaching them his proven beginner day trading strategies. In 2012, he opened Warrior Trading with the mission to create a community focused on providing education and detailed analysis of trades--a hub for traders to exchange ideas, make friendships, and learn about the market. He has since taught online Day Trading Courses to thousands of traders around the world and engages with his students on a daily basis through his Day Trading Chat Room.
As a testament to his success as a trader, in the summer of 2016, Ross took a $50,000 account and, in just three months' time, generated $94,119.54 in profits for 188%+ gain (see verified broker statements here). He asserts that his success is thanks to risk management, stock selection, and aggressive positioning on high quality setups. I asked him more about his strategies and techniques.
How did you get started in trading and how long did it take you to become consistently profitable?
Getting started day trading was not easy. My interest in becoming a day trader was sparked by the frustration of watching my longer-term investments lose value in 2007 and 2008. During that time, the losses in my account were offsetting my income to the point where I began asking whether or not I should take charge of my own finances. At the same point in my life, I was living in New York City and had been looking for a change. I decided to move to Vermont, simplify my life, cut my expenses, and start day trading with my own money.
I began day trading with two beliefs: the first belief was that I could easily achieve better percentage returns if I actively managed my account. The second belief was that if I managed my account successfully, I could make a living drawing off a portion of the interest each year. I set my goal to make $200 per day, or $52,000 a year, during my first year as a trader.
I fell short of my goals during each of the first two years I was day trading. It actually took me 18 months of trading before I found any success at all. During that time, I lost about $30,000 through trial and error. I had tried trading a little bit of everything including penny stocks, options, large caps, and small caps. Despite all my efforts, I was starting to think the experiment to actively trade my account would end in a massive failure.
Fortunately, I was extremely meticulous with my trading records, and my big discovery was that nearly every single day there is a stock making a 20-30% move. This became the basis for developing a momentum day trading strategy.
What do stocks with big potential look like?
Through my research I realized that all of the stocks that made big moves shared several common characteristics: they were all of a similar float (see definition of float), they all had a catalyst (breaking news), and they all had high relative volume. These three elements give stocks home run potential. The float refers the supply of shares, the catalyst creates the demand, and the demand results in high relative volume. Stocks that make big moves always have an imbalance between buyers and sellers, and that is typically the result of breaking news or press releases.
How do you find stocks to trade?
Picking stocks each day with home run potential can seem like a daunting task for a beginner trader. Finding the 2-3 stocks out of thousands that have the potential to make big moves is like finding a needle in a haystack. That is, until you start using a magnet. Then you find it immediately.
My process for finding these stocks to trade starts with using stock scanning tools. I scan the market each for stocks with lower floats and high relative volume. I can then manually search for breaking news on those stocks. On any given day, my list of stocks to sort through is usually less than 20. Once the market opens at 9:30 AM, I take positions on the strongest stocks by using simple chart patterns including Bull Flags and Flat Top Breakouts. I call out all of these trades for our students in the chat room.
Why do you like teaching your Day trading strategies?
I like working with beginner traders because I consider myself to be just like them but just a little farther on the road to success. I can just look back at them on that road and explain what they need to do to get to where I am today.
Calling all HuffPost superfans!
Sign up for membership to become a founding member and help shape HuffPost's next chapter