The "Day Without Latinxs, Immigrants and Refugees" event was organized by activist group Voces de la Frontera. It called for people to leave work and school to march through Milwaukee to the county courthouse. Videos and aerial photos of the demonstration show large crowds filling city streets.
"My husband was deported," Jennifer Estrada, a community leader in Manitowoc, Wisconsin, said in a statement from Voces de la Frontera before the strike. "I know what that feels like and the impact it had on my children. ... People should not be afraid of law enforcement, they should not live under the threat of their families being torn apart."
Organizers said that they planned to bus in people from more than 20 cities and that the work stoppage would affect the dairy industry, hotels, restaurants, manufacturers and grocery stores. More than 120 businesses in Milwaukee and more than a dozen in other Wisconsin cities closed Monday, according to a list from Voces de la Frontera.
Students who had their parents' permission to participate in the strike would have their absences marked excused, a spokeswoman for Milwaukee Public Schools told CBS 58 in Milwaukee.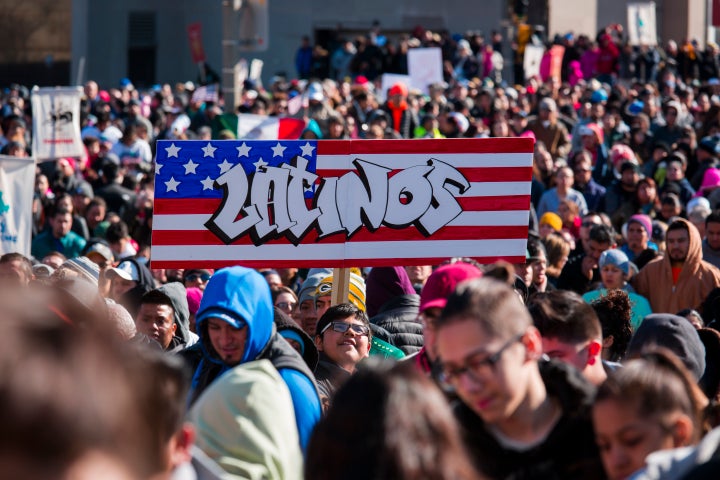 But this year's march had an urgent focus. Protesters condemned President Donald Trump's anti-immigration efforts and Clarke's vow to crack down on unauthorized immigration.
Clarke, an enthusiastic supporter of Trump, said in a Facebook post last month that he plans to enroll the county in a U.S. Immigration and Customs Enforcement program that allows local law enforcement officers to be cross-designated as federal immigration officers, which Trump wants to expand.
"No more catch and release of criminal illegal aliens. I will assign as many deputies to this initiative as I can," Clarke wrote. "It is a public safety priority."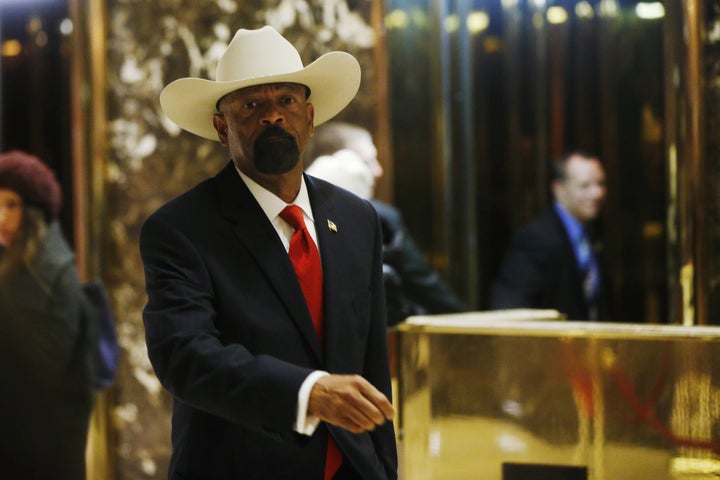 Clarke has also condemned "sanctuary city" policies, which limit local government from cooperating with ICE. Trump signed an executive order last month to force cities to give up their sanctuary efforts with the threat that they could lose federal funding. Officials in many of those places have said they won't change their policies, though Miami-Dade County in Florida abandoned its sanctuary status following Trump's order.
In a December op-ed in The Hill, Clarke wrote that "sanctuary cities don't just fly in the face of federal law – they also create an ecosystem friendly to criminal behavior."
"He's very cavalier," Voces de la Frontera Executive Director Christine Neumann-Ortiz said in November when Clarke was under consideration for secretary of homeland security. "He has no respect for the law as it applies to due process, or civil rights. And he has no understanding of the nuances of immigration law." (Retired Marine Gen. John F. Kelly became head of the Department of Homeland Security.) 
"No matter the threats made by President Trump, the county will prioritize keeping families together and will remain a safe place for immigrants who contribute to the richness and vibrancy of the community," the resolution states.
Calling all HuffPost superfans!
Sign up for membership to become a founding member and help shape HuffPost's next chapter
BEFORE YOU GO
PHOTO GALLERY
11 Documentaries About Immigration Everyone Should Watch