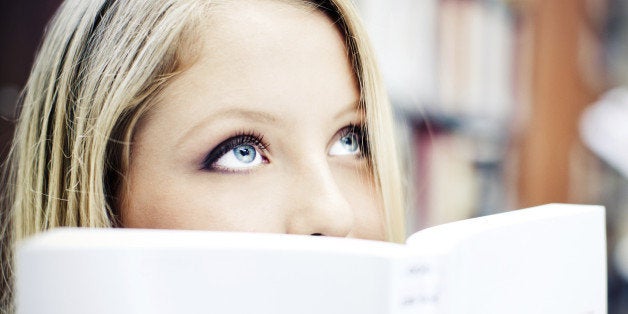 Some people consider daydreaming a waste of time, but a new study has found that daydreaming about your significant other can boost your mood. It might even strengthen your relationship.
Fantasizing about your partner can increase feelings of love and connection toward that person, according to the U.K. study recently published in the journal Consciousness and Cognition.
"We are often reminded of the benefits of being present and living 'in the moment,'" Dr. Giulia Poerio, a psychologist at the University of Sheffield and the study's lead author, told The Huffington Post. "Our study shows that daydreaming about close others might be an effective way to make yourself feel better by mentally simulating contact with loved ones when it is not available in reality," she added.
The researchers randomly sent text messages throughout the day to 101 study participants -- both women and men, with an average age of 22. They were asked what they were daydreaming about at that moment and how they felt before and after their reverie.
The study found that daydreams unrelated to the person's significant other didn't seem to have any effect on the person's mood. But after daydreaming about their partners, participants who described their relationships as satisfying reported an elevated mood and a surge in feelings of love and connection. The better the relationship, the more enjoyment was derived from the daydreams.
Researchers concluded that daydreaming may serve as a temporary substitute for social interaction when we can't be with our loved ones.
"Daydreaming about close others may be an effective strategy to overcome negative social feelings in daily life, such as when feeling lonely or when separated from loved ones," Poerio said. "It's well established that interactions with loved ones can increase feelings of well-being, but our results suggest that the emotional benefit of others can also occur from our imagination."
REAL LIFE. REAL NEWS. REAL VOICES.
Help us tell more of the stories that matter from voices that too often remain unheard.