Daylin Leach, a Democrat running to replace outgoing Rep. Allyson Schwartz (D-Pa.) distanced himself from the centrist think-tank Third Way on Wednesday, telling HuffPost Live, "I would not consider myself a Third Way type of candidate in any respect."
Third Way, a Democratic group that sides with liberals on gun control and social issues but frequently backs Republican economic policies, set off an intraparty powder keg last week, after its president and co-founder published a Wall Street Journal op-ed attacking Sen. Elizabeth Warren (D-Mass.) and her proposal to expand Social Security benefits. Leach, a self-styled progressive who has been endorsed by Rep. Alan Grayson (D-Fla.), is the latest Democrat to jump into the fray.
"I found the editorial appalling, quite frankly," said Leach. "Social Security literally lifted up entire generations of senior citizens out of poverty, but it's not doing enough, we can do more. I support Elizabeth Warren's proposals and I would not consider myself a Third Way type of candidate in any respect."
WATCH Leach's comments in the video above.
Several of Third Way's top congressional supporters have also criticized the op-ed, including Schwartz, the think tank's honorary co-chair, who is giving up her seat in Congress to run for governor.
Leach told HuffPost Live Wednesday that he plans to pursue progressive stances on LGBT rights, drug legalization and financial regulation if he is elected. When asked about the efficacy of progressive voices in Congress, Leach told Huffpost Live he believes more outspoken liberals are needed on Capitol Hill.
"Well, first of all there are some progressives in Congress," Leach said. "There are not nearly enough, in my perspective."
Leach is the most liberal candidate in a crowded primary field, which includes ex-Congresswoman Marjorie Margolies (who is also Chelsea Clinton's mother-in-law), political newcomer Valerie Arkoosh, and current State Rep. Brendan Boyle. The district is strongly Democratic, making the primary a pickup opportunity for progressive interest groups eager to replace the centrist Schwartz with a more liberal lawmaker.
"I hope to be in Congress for a while, as long as I'm ambulatory," Leach said. "While I may or may not be in the minority short-term, I don't think I will be in the minority forever."
Before You Go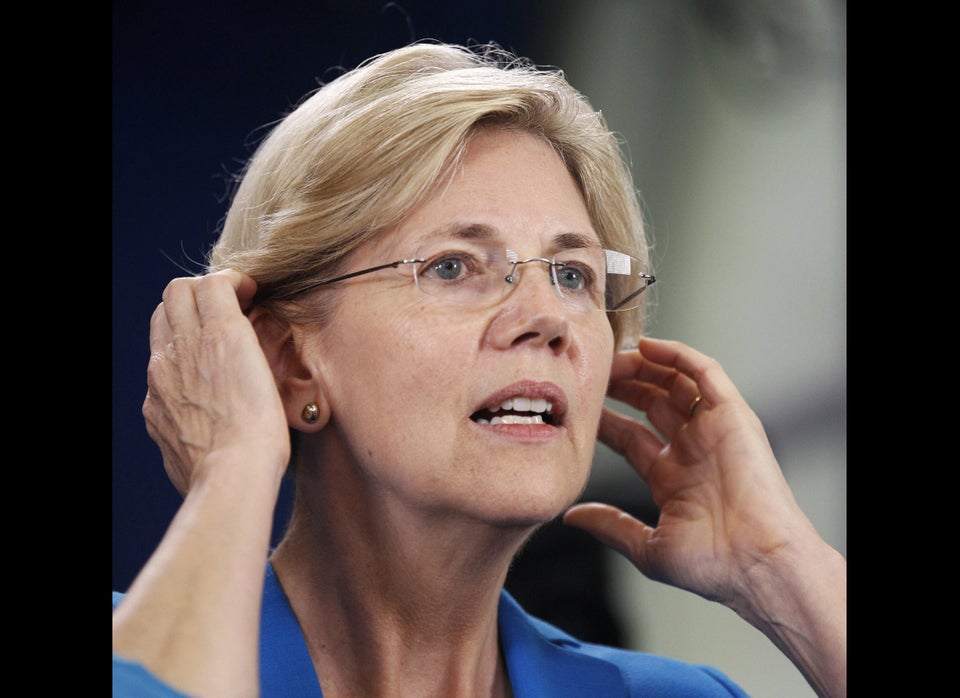 Elizabeth Warren
Popular in the Community