On May 9-10 in New York and in honor of Frank Sinatra's 100th birthday, a very special event, Sinatra-Thon, will be produced and curated by singer, composer, and producer Cary Hoffman (whose My Sinatra is an award-winning tribute to the man and his music), and by author Will Friedwald (Sinatra! The Song is You).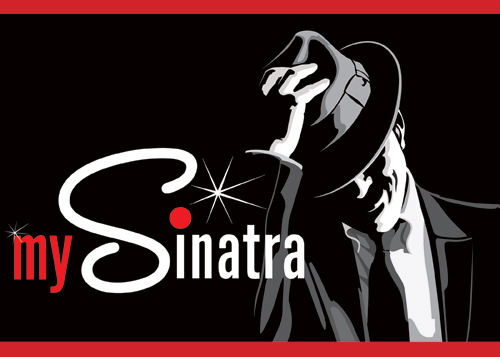 The Sinatra-Thon, which will begin at ten in the morning and continue into the wee hours of the next morning, will also feature Buster Poindexter, Cady Huffman, Cyrille Aimee and many others. The iconic event-to-be will be divided up into three main areas, including: Live music, in which contemporary vocalists and musicians will perform songs associated with the great singer; Film shows with rare footage of Sinatra from live television appearances; and, Panel discussions in which associates, musicians, and friends will offer their personal perspective on this legendary figure.
One of the centerpieces of the musical segment will be Hoffman's own My Sinatra, which has been the subject of a nationally-aired PBS special. Hoffman says about his own serendipitous encounter with Sinatra:
So there I was, a struggling Sinatra wanna-be in 1967 with a Broadway Danny Rose type agent who says he's arranged a 'meeting' for me with the man himself at Jilly's restaurant. I spot Sinatra leaving the restaurant surrounded by really big guys, and I'll never forget the first words he said to me, 'Get the f••• out of the way, Clyde.' I was in shock but my agent saved the day, saying, 'Mr Sinatra, we don't have an appointment, but I'd like to introduce you to a wonderful singer, Cary Hoffman.' Mr. Sinatra asked, 'What kind of songs do you like to sing?' I blurted out, 'The standards, Cole Porter, Jerome Kern, Irving Berlin...' He kindly added, 'I was hoping you'd say that, because as long as young singers like yourself sing those songs, the music that I love will never die.' He then got into his limousine and drove off into the Manhattan night. And, inspired by that I've now been fortunate to perform the music of Frank Sinatra in over 60 performing arts centers around the world.
Sonny Grosso, retired NYPD detective and TV/movie producer, is another New York personality who encountered Sinatra several times at Jilly's and who worked with the legend on three movies. Grosso's own life story of helping to make the biggest narcotics bust in NYPD history was turned into the 5-time Oscar winning movie, The French Connection. Grosso will appear at Sinatra-Thon's midday panel discussion on Saturday, and will undoubtedly regale attendees with his personal Sinatra stories, like:
We were working on Contract on Cherry Street (1977) when Manhattan had an electrical blackout. We were filming outside a police precinct and even though we could barely see the Empire State building in the background, director William Graham says, 'What a great shot this could be if we had the Empire State lit!' So as technical advisor, I go into Sinatra's trailer and he asks, 'What kind of shot is he doing?' I reply, 'Well, he wants to do one with you and the Empire State in the background. But we can barely see it.' So Sinatra smiles at me and teases, 'You want it lit?' I look at him wondering, 'What, it's like eleven thirty at night, what's he going to do about it?' Casually, he picks up the phone and I don't know who he dialed but he makes a call. And within fifteen minutes, the Empire State is lit by its own back-up generators. I'm thinking, 'Who in God's name would have that power?' The Chairman of the Board -- you bet your ass! To me, he was the biggest star of all time, and could call presidents, kings, queens, princes and princesses, and any Hollywood star or famous celebrity and they'd get on the phone with him.
Sinatra, who was born in 1915, was one of the greatest and most prolific American singers, recording over 1,600 songs, as well as starring in over 50 movies. Upon seeing Hoffman performing his own Sinatra tribute, Grosso impressively quipped, "How come Sinatra's great voice is in the person of someone who looks like a Rabbi?"
This unique day-long celebration, Sinatra-Thon, will be held at the Cutting Room, one of New York's newest and hippest music venues, and Hoffman says to expect magic to unfold. Sonny Grosso adds, "Happy Birthday Francis Albert Sinatra, we sure miss you!"
Calling all HuffPost superfans!
Sign up for membership to become a founding member and help shape HuffPost's next chapter