UPDATE as of Nov. 26, 2013: NBC 4 New York is now reporting that the family that Morales served on Nov. 13 is refuting the waitress's claims, saying they paid a tip and did not leave an anti-gay note. Click here to read a full update.

A waitress in New Jersey who previously served in the Marines received an offensive note from a family who denied her a tip because of her "gay lifestyle." Now, she is speaking out against those very people whose freedom she once defended.
Dayna Morales, a server at Gallop Asian Bistro in Bridgewater, N.J., wrote an email to gay-friendly blog "Have A Gay Day" about her recent experience with homophobia while serving a family of diners, reports Gay Star News. When Morales introduced herself to the couple and their two children, the mother was allegedly shocked by Morales' short hair.
"Oh I thought you were gonna say your name is Dan," she allegedly said. "You sure surprised us!"
At the end of the meal, Morales was left with no tip on the $93.55 bill. Instead, she found a note on the receipt, reading: "I'm sorry but I cannot tip because I don't agree with your lifestyle & how you live your life."
Morales expressed her disgust over the incident in her email to Have A Gay Day. The email, later posted to the site's Facebook page, read:
I am THOROUGHLY offended mad pissed off and hurt that THIS is what her kids will grow up learning and that I served in the Marines to keep ignorant people like them free. Sorry lady but I don't agree with YOUR lifestyle and the way you're raising your kids but you didn't see me throwing that in your face and giving you shitty service. Keep your damn mouth shut and pray we never cross paths again.
Facebook users offered their support to Morales in response to the post. "As a member of the heterosexual community, I beg your forgiveness for these ignorant people," wrote one person. "I always tip 15% to 20% no matter who my server is, what my server does out side of the place is none of my business," wrote another.
Neither Morales nor a representative for Gallop Asian Bistro was immediately available for further comment.
Although this story may seem shocking, it's not the only one of its kind to make headlines recently.
Last month, a waiter at Carrabba's Italian Grill in Overland Park, Kan., found that some Christian diners had left on the back of a receipt a shockingly homophobic message -- peppered with anti-gay language -- in lieu of a tip. Although the diners said his service was "excellent," the note called his lifestyle an affront to God.
"We hope you will see the tip your fag choices made you lose out on, and plan accordingly," the note continued, per to the New Civil Rights Movement. "It is never too late for GOD'S love, but none shall be spared for fags. May GOD have mercy on you."
Before You Go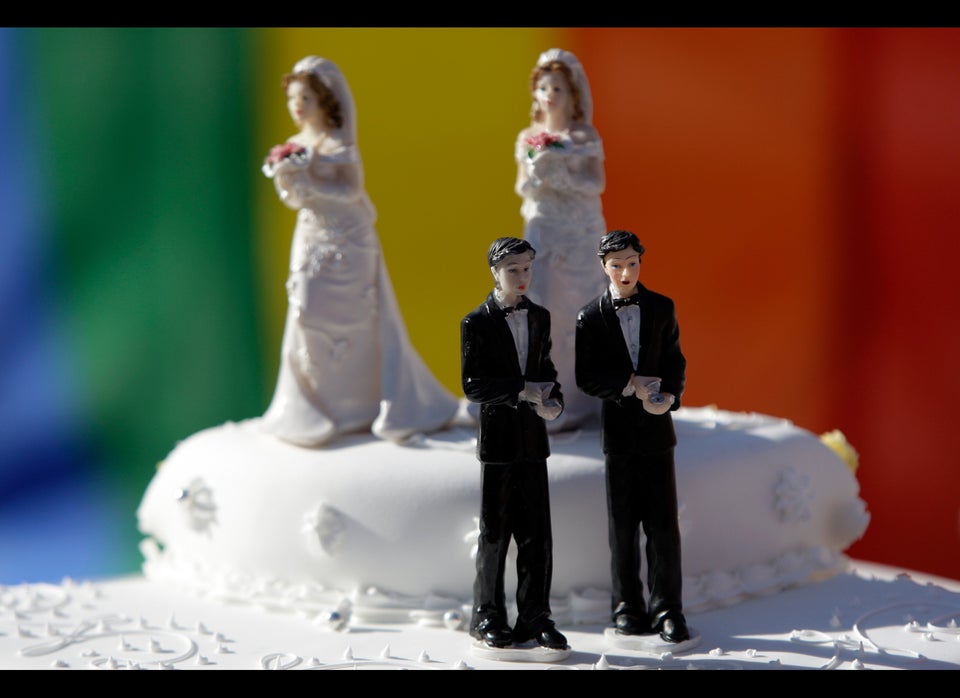 LBGT Service Cases
Popular in the Community