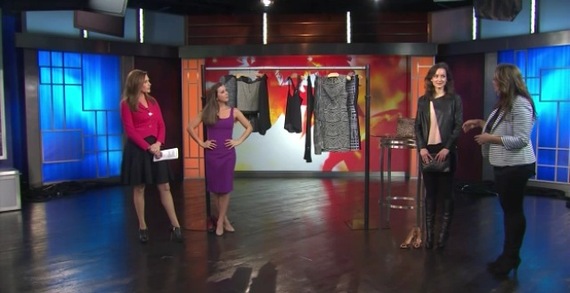 There's something to be said for the mystique of transformation. After all, the era of lugging a dress to work and slinking a suit off in the office bathroom at the end of the day is over. Today, some of the best evening looks are simply a creative twist on the workday outfit that transcends the time stamp. Bottom line? Running from work to play and everywhere in between all day long may be taxing on you, but your style doesn't have to pay the price. Promise.
Whether it's an after work drink with your co-worker, your best girlfriends or someone special, you need a quick and easy way to take your daytime look from traditional to exceptional.
So fret not, because I'm here to tell you five ways to be a quick-change artist and instantly transform your look from office chic to after-hours glam.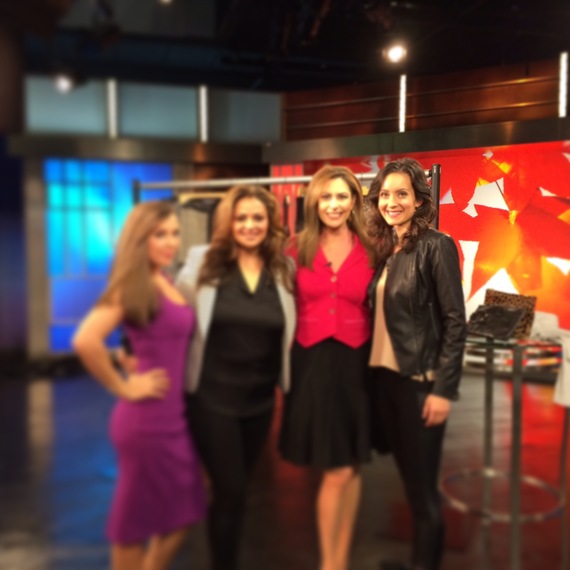 Just follow these tips that I shared on my latest style segment for the talented Kerri-lee Maylands show on NBC and find the perfect double duty look to fall in love with this season. After all, it is possible to get the most bang for your buck all while wearing clothing that suits you, day or night.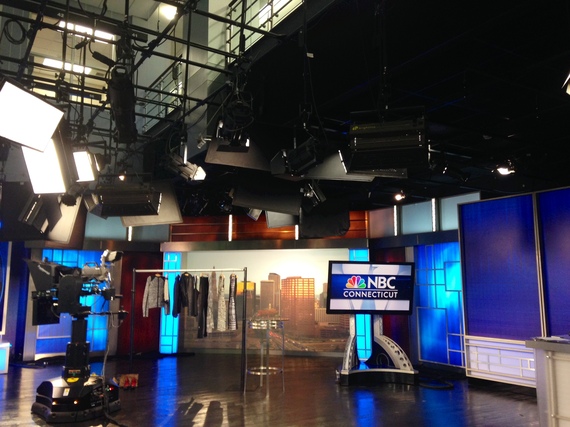 Pump Up the Volume
Step into evening by switching out your go-everywhere flats for a pair of strut-worthy pumps like the purrfect leopard print ones I styled the model in below. As Christian Louboutin once said, "Shoes transform your body language and attitude. They lift you physically and emotionally."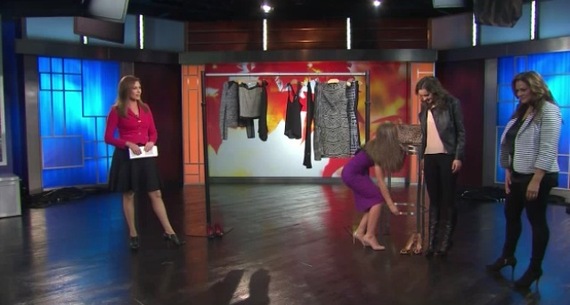 Shrug it Off
Ditch your cubicle-friendly blazer for a play-worthy statement jacket, cropped leather bomber, or boyfriend blazer for a night out on the town. As seen in the photo below from my NBC segment I took the model from a day to night look simply by shrugging off her cashmere sweater to reveal a date-worthy, lingerie-inspired cami and adding a leather jacket, pumps, a clutch, gems and glammed-up makeup.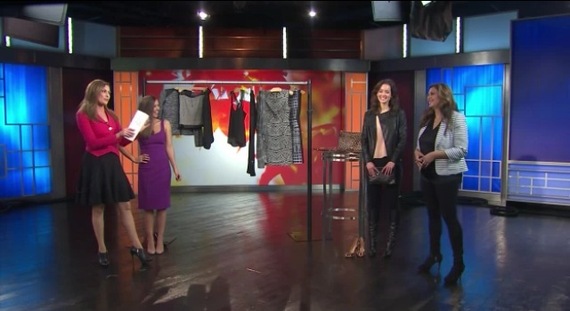 Layer it On
Coco Chanel once said "before leaving the house, a lady should look in the mirror and remove one accessory," and while I am never one to disagree with the iconic Coco Chanel, in this case I'm going to go ahead and tell you to do the exact opposite of what she said here.
Reason being, one of the easiest ways to inject a bit of glam into your daily look is with the addition of jewelry. You may wear simple, elegant pearls to the office, but at night it's time to get cuffed up in attention grabbing bangles, sparkly cocktail rings and earrings that drop just low enough to excite and delight their followers. Stow them away in your purse or desk drawer in the daytime and grab them on the go for a easy transitional style update.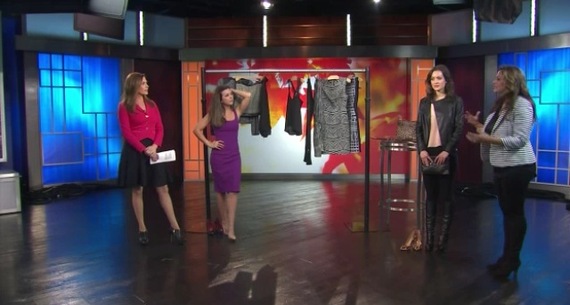 To Have and to Hold
If you don't want to tote around a larger carry-all bag for your night on the town, you can stash a smaller clutch into your normal day purse to take out with you. Clutches are perfect for parties, nightclubs, and posh restaurant, holding just the essentials.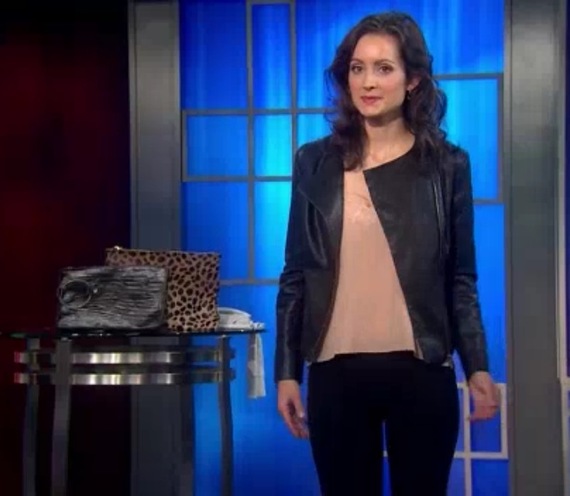 Pucker Up
As glam artist Naomi Martinez said during the segment, makeup for fall is all about making a strong statement both on your lips and eyes. Put your best face forward by puckering up and applying a deep plum tone to darken your lip and perhaps a smokey eye for a glam look that's ready for some fun on the town.