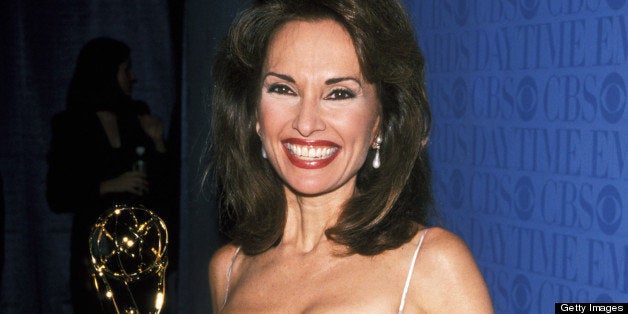 WASHINGTON -- It was one of the most iconic moments in the history of daytime TV: With a shout of "The streak is over!" Susan Lucci, after 19 nominations, won the Daytime Emmy Award for Outstanding Lead Actress in a Drama Series.
Fourteen years later, the pale pink dress and bedazzled Manolo Blahnik shoes Lucci wore that night in 1999 are officially part of American history. At a ceremony Thursday to mark a new partnership between the Smithsonian's National Museum of American History and the National Academy of Television Arts and Sciences, Lucci's Emmys outfit, along with other artifacts of classic daytime TV, were added to the museum's culture collection.
Other inducted items include memorabilia from "Jeopardy!" and an original "Barney" script.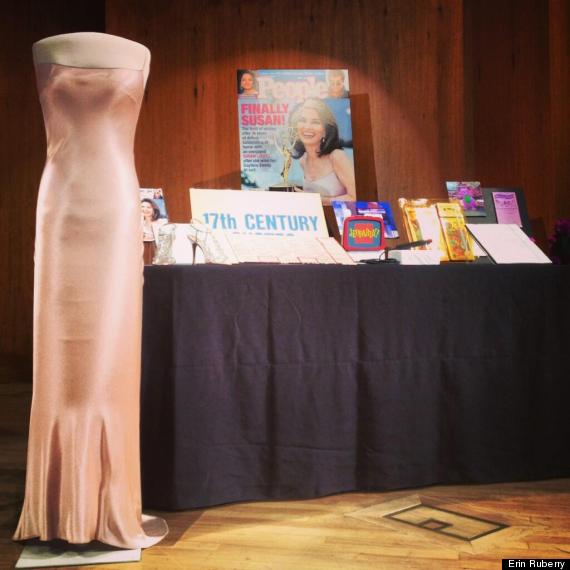 Trebek, who donated "Jeopardy" category cards, a contestants' buzzer, final reveal panels and a 1984 script, told the Los Angeles Times that he had stored the Final Jeopardy question panels, from the original show hosted by Art Fleming, in his garage for years.
On Thursday, Trebek quipped that a quiz show is "the best kind of reality television," and said he's proud to be part of daytime television, home to two of the richest women ever on TV: Oprah Winfrey and Judge Judy. The "Jeopardy" host is expected to retire in 2016.
Kathy Parker, co-creator and composer of "Barney" -- everyone's favorite singing-and-dancing dinosaur -- admitted that when the children's show first aired on PBS in 1992, its creators "had tremendous dreams -- but to be honest, this [having memorabilia collected by the Smithsonian] wasn't on our radar." With her husband, Parker donated a script from the first "Barney" movie and an original VHS tape, plush toy, "Barney" coloring book and fan club flier.
Lucci (who is in talks to return to "All My Children") closed the ceremony with her Emmys dress and shoes, and an original "AMC" script. The soap star said of her famous awards show moment: "When he said my name, I didn't hear it," and admitted that before walking onstage, she whispered to her husband, "Are you sure?"
Lucci also noted that the Manolo Blahniks she donated to the Smithsonian had been worn just one time prior to the Daytime Emmys: appropriately for Washington, to dance at the White House.
Watch Susan Lucci win a Daytime Emmy in 1999:
Related
Before You Go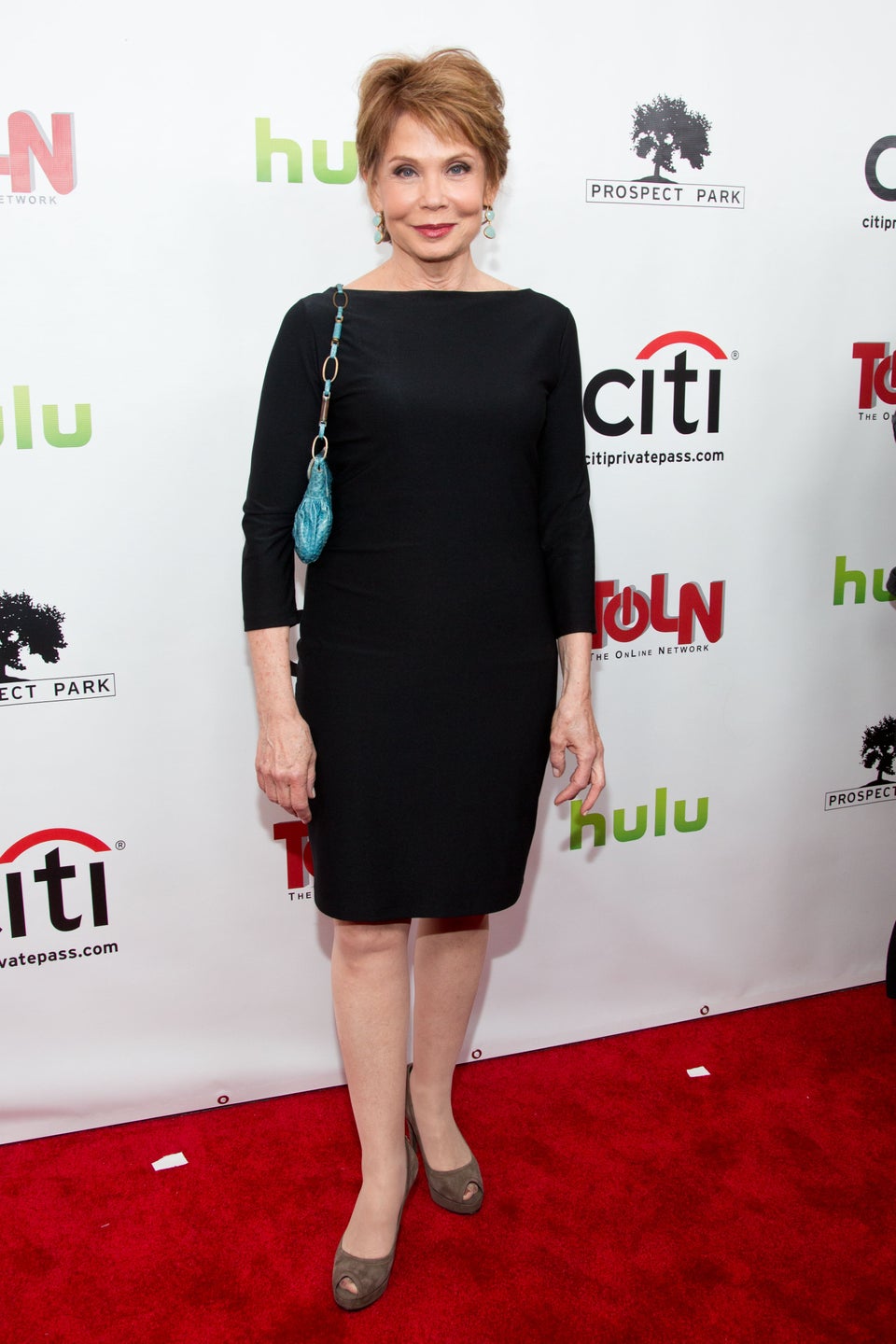 Soap Stars On Their Return
Popular in the Community