A massive crash at Daytona International Speedway sent debris into the stands on Saturday, injuring at least 30 fans. The frightening scene in the grandstand was captured by a fan, Tyler Andersen, who had been recording the final lap of the Nationwide race.
During the last lap, Kyle Larson's car went airborne as part a multi-car wreck. The car hit the catch fence that separates the track from the grandstand but debris, including a tire, landed amidst the spectators. Andersen appeared to be filming just feet away from where one of Larson's tires landed. Amidst the confusion, fans in the video appeared to be calling for medical attention for someone who may have been injured.
WARNING: Explicit Language In Video
In a statement, NASCAR Senior Vice President and Chief Marketing Officer Steve Phelps said the decision to block the video was made "out of respect for those injured."
"It was like a war zone there," Terry Huckaby, a fan whose brother was injured, told Dan Wetzel of Yahoo! Sports. "When the car hit, debris went everywhere. Tires flying over our head."
During a press conference at 7 p.m. on Saturday, Daytona International Speedway President Joie Chitwood indicated that 28 fans had been treated for injuries, with 14 treated on site and 14 fans at local hospitals.
As his video garnered him attention, Andersen kept things in perspective.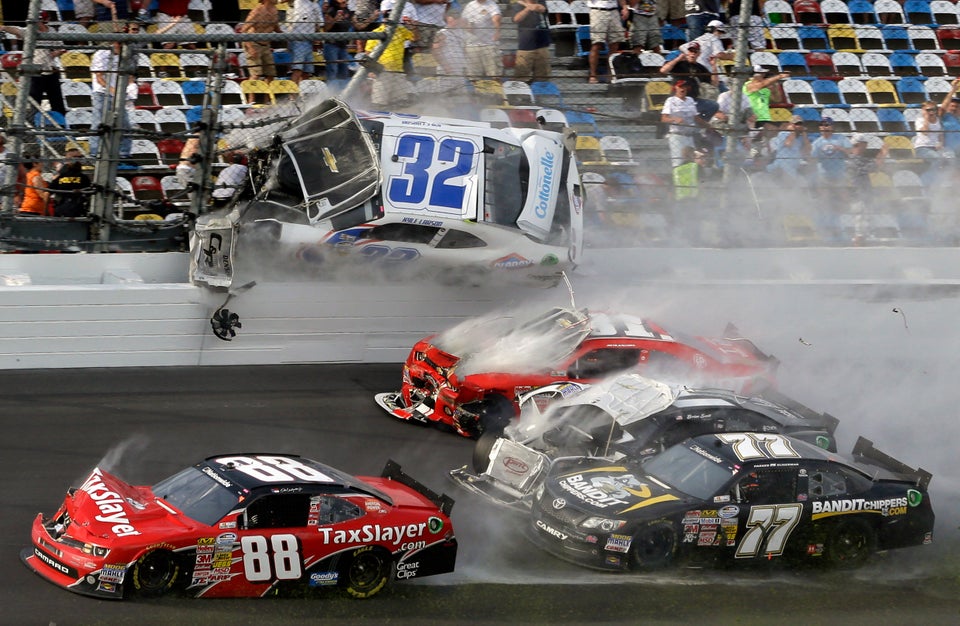 PHOTOS: Massive Wreck At Daytona
Popular in the Community