The NFL's "concussion crisis" has taken its next logical step: the "retirement crisis." On Friday, New York Jets offensive tackle and former Pro Bowler D'Brickashaw Ferguson announced his decision to retire from the NFL at 32 years old. Unlike some players who are forced to hang up their cleats after clinging to every last bit of turf in the hopes of scoring another contract but eventually retire because of debilitating body injuries, Ferguson -- like around a dozen other NFL players over the past two years -- has retired early without any outstanding injury or body-related issues.
Ferguson was a model of durability, playing 10 seasons and never missing a single practice or appearing on the injury report. He started 167 consecutive games with over 10,000 career snaps, only missing one snap as part of a trick play. Without question, Ferguson could've kept on playing the game he loves for millions of guaranteed dollars.
Ferguson's retirement is hardly stunning though. It's not even worth batting an eye over. In an age of heightened awareness about football and its potentially deadly effects on the brain -- 87 out of 91 former NFL players tested positive in September 2015 for the degenerative brain disease chronic traumatic encephalopathy (CTE), which is believed to stem from repeated hits to the head -- more and more football players are choosing their long-term health over their relatively short-lived playing careers.
In December 2015, Ferguson wrote an essay for Sports Illustrated on his reaction to the Will Smith movie "Concussion." He expressed betrayal on the part of the NFL for not raising awareness about the impact of repeated head trauma on the brain, pointing out that the NFL believes that one-third of its players will be affected by some degree of brain injury by retirement. As an offensive lineman who's never, to his knowledge, suffered a concussion, he thought he was safe. But it's not just concussions that can cause CTE -- researchers are more worried about repeated, subconcussive hits to the head -- the exact hits that linemen suffer on nearly every snap, violently banging helmets together to gain position. Ferguson subjected himself to over 10,000 of those, and wrote his essay in the voice of a man living in fear:
I fear the unavoidable truth is that playing football has placed me in harm's way, and I am not yet sure of the full extent of what it might cost me.
And he's right. At 32, Ferguson will not immediately know what harm football's done to his brain -- conditions of CTE, a disease that can only be diagnosed in the dead, such as dementia, memory loss and depression could strike at any time, given that they're variable to each individual.
But that's why modern football players are getting out of harm's way even earlier. We've passed the days when players like Steve Young, Al Toon, Wayne Chrebet and Randall Gay were forced to retire early because of one too many concussions. Although similar players like Rashean Mathis, who retired this offseason after a concussion suffered last season went undiagnosed for a week, and Adrian Coxson, who cited doctor's fears that the "next hit to my head could possibly kill me" as his reason for retiring as a rookie in 2015 training camp, will still persist, more players, skewing younger and younger, will jump out of traffic out of fear, not necessity. The list is growing, and the NFL doesn't seem to be eager to address this trend.
All of these players are choosing to control their fate over football. And the recent early retirements have raised suspicions over whether players considered "Concussion" and/or increased reporting on football's link to CTE -- a link that a top NFL official acknowledged in March, with certain stipulations, for the first time during a Congressional hearing.
Over the past two offseasons, NFL players, including elite ones like Calvin Johnson, Marshawn Lynch and Patrick Willis, in addition to Anthony Davis, Jerod Mayo, Jason Worilds, Jake Locker and B.J. Raji, all aged 30 or below when they announced, have retired earlier than anyone would expect. And we've collectively responded with shock -- why willingly walk away from the fame and fortune of the NFL? Davis is reportedly reapplying for reinstatement this year after taking the 2015 season off to "allow my brain and body a chance to heal," but all of the players named above could've continued to play and make millions of dollars. Instead, they've chosen a road many more are taking, and many more will take.
In today's hyperaware, concussion-addled NFL, players, who traditionally would determine retirement based on whether the market would still want them or not, are taking back control, and hopefully for them, peace of mind in a life beyond football.
Related
Before You Go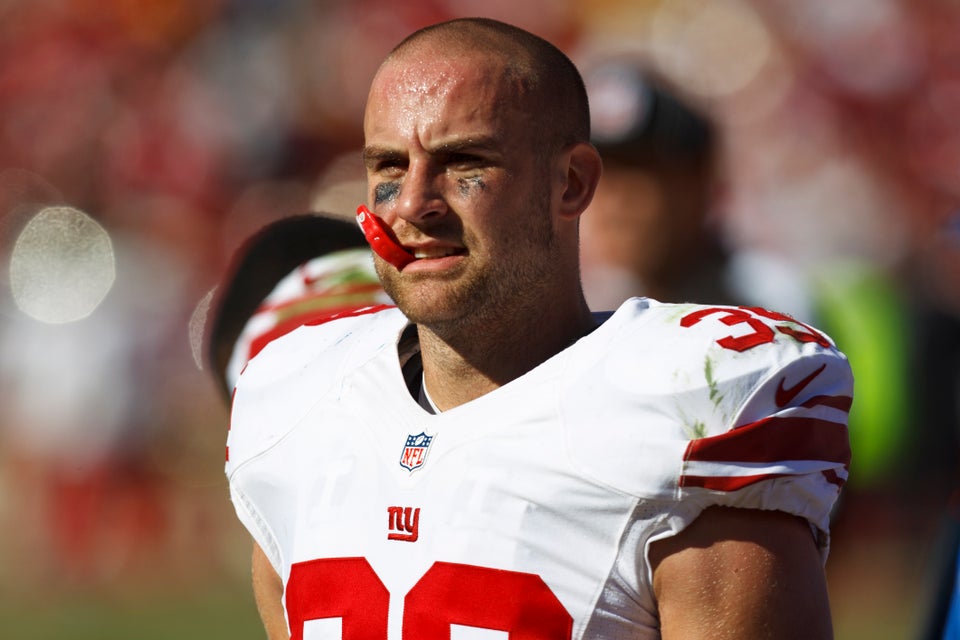 Former NFL Players With CTE
Popular in the Community