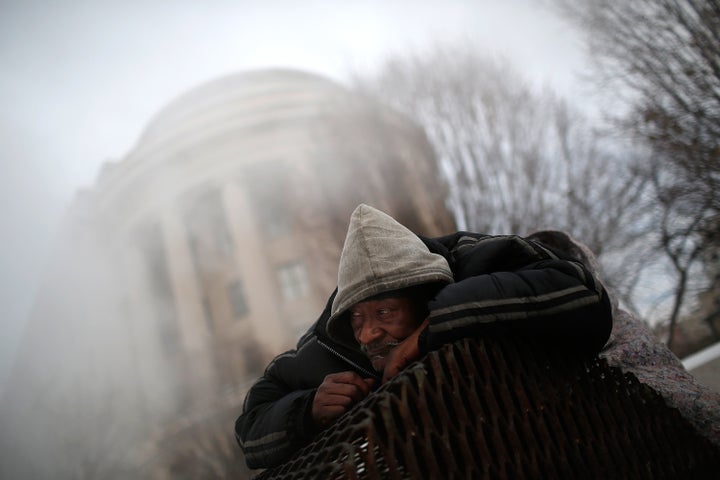 I consider myself lucky, as someone who was born and raised in Washington, D.C., I can still afford to live here. I can't say the same about some of my loved ones. Over the past 15 years, many have been pushed out, moving to Prince George's County and elsewhere. This is because the gap between the rich and the rest of us, especially between black and white families, has grown wider than anywhere else in the country.
These family and friends still work here and contribute to a city they can no longer afford to call home. This breaks my heart. It's also incredibly frustrating because I know we can do more to keep families like mine in the District.
Gentrification continues to transform D.C., and the imbalance between the incomes of white and black residents has only accelerated in recent years. The median income for white households rose to $120,000 in 2015. It's been stuck at just $41,000 for black families. There were 18,500 more residents living in poverty last year than in 2007.
As we continue this relentless march to becoming a tale of two very different cities, the Mayor and the Council have an opportunity to make the well-being of struggling Washingtonians, especially women, Blacks and Latinos, the center of an agenda that puts families first.
By focusing on families that are most at risk of being displaced, we can create the economic stability needed to allow the people who work here, to continue to live here. A bold agenda for working families that creates opportunities for success is the surest way to ensuring they have a real path to the middle class.
Families that are struggling to survive in D.C. deserve a fair shot
In some areas, we've moved in the right direction. Earlier this year we passed a $15 minimum wage. This was a win for working people struggling to make ends meet but it was followed by a serious defeat. When the wage was raised, the Council rejected Fair Scheduling, a proposal to assure that working people had reliable hours, with enough advance notice to plan for childcare or a second job.
The Council tabled Fair Scheduling because they bought into the scare tactics made by a lobbyist driven AstroTurf campaign that "twisted, perverted, and mischaracterized" the legislation.
The new test for our elected officials will be whether they provide what should be another basic benefit, paid family leave or if they will give into the hyperbolic claims made by lobbyists. Our families cannot afford for them to fall for these scare tactics again, we need them to pass family leave.
In the age of Trump, it is critical that we advance a bold agenda for working people. At a time when the Affordable Care Act is under threat and when medical expenses are the leading cause of personal bankruptcy, families are relying on their councilmembers to create opportunities that helps them stay financially stable during health crises.
Currently, paid family leave benefits are far more available to the District's white professionals than to working-class Black and Latino families. By passing this bill, we can level the playing field for our families and provide them with greater financial security in an uncertain time.
Responsible businesses support family leave too. The program would be funded by a small payroll tax, ensuring that everyone who works in D.C., pays their fair share. This gives our small businesses a competitive leg up in the region. With everyone paying into the program, it drives costs down. This is a win for Washingtonians. By covering non-residents, we enlarge the insurance pool, making it more accessible and affordable for the people of the District.
Families that are struggling to survive in D.C. deserve a fair shot and this a program they want. Over 80% of polled residents support paid family leave. It's now up to the Mayor and the Council to make it a reality.
For people like my friends and family who called the Chocolate City home, leaving home was a difficult decision. But for many like them, it was the only option that made sense economically. It should not be this way.
We can and must do better. Now, more than ever, we need our elected officials to lead.
―
Dyana Forester is a Ward 7 resident and a member of the D.C. Paid Family Leave steering committee for the United Food & Commercial Workers Union (UFCW), Local 400.
The D.C. Paid Family Leave Coalition is a network of nearly 200 businesses, nonprofits and advocacy organizations.
REAL LIFE. REAL NEWS. REAL VOICES.
Help us tell more of the stories that matter from voices that too often remain unheard.