Homes Needed NOW - Adoption Fees Slashed Through August 16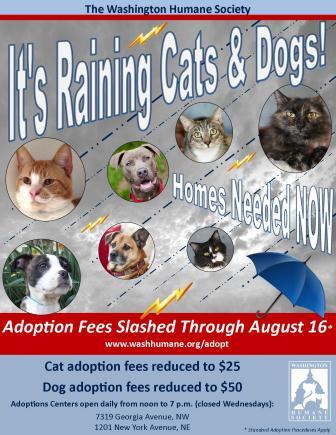 The Washington Humane Society (WHS) is in immediate need of adopters. In July alone, WHS took in 526 cats, 326 dogs, and 22 other domestic animals. At the same time, only 241 adoptions occurred -- just 27 percent of the total intake. WHS currently has over 250 animals who need homes now.
Launching today, Thursday, August 8 and running through Friday, August 16, all cat adoption fees will be just $25, and dog adoption fees will be $50 in the WHS "It's Raining Cats & Dogs" promotion.
These reduced fees are an incredible value for any family looking to bring a new pet into their home. In addition, our low fees always include a microchip, vaccinations and spay or neuter for all new pets, at no additional cost.*
WHS is encouraging any members of the public thinking about adopting to visit www.washhumane.org/adopt to meet our available animals, and visit our two adoption centers, open daily from noon - 7 p.m. (closed Wednesdays):
7319 Georgia Avenue, NW
1201 New York Avenue, NE
In addition, WHS is encouraging any members of the public considering surrendering their pet, to please make every effort to keep their pet at home or work to re-home their pet independently. Those with dogs over 35 pounds experiencing difficulties keeping a pet due to landlord restrictions are asked to please call Alicia Guidi at 202-207-7253, or aguidi@washhumane.org. We may be able to provide free resources. Pet owners considering surrendering their pet due to a behavior issue can seek advice from WHS behavior and training counselors at askthetrainer@washhumane.org.
*D.C. residents adopting a dog are required to pay a $15 D.C. dog license fee at the time of their adoption.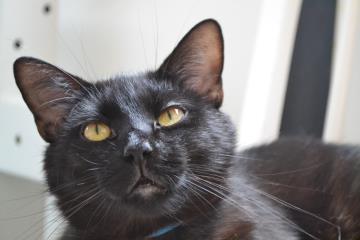 This sweet three-year-old guy has a terrific purr and lots to say! Meet him at the WHS New York Avenue Adoption Center today (1201 New York Avenue, NE).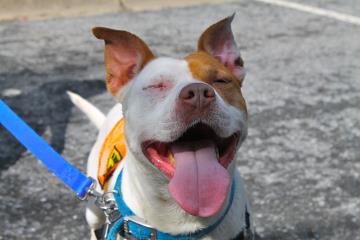 This gorgeous two-year-old American Staffordshire Terrier mix is an active and social girl waiting to meet you today at the WHS Georgia Avenue Adoption Center (7319 Georgia Avenue, NW).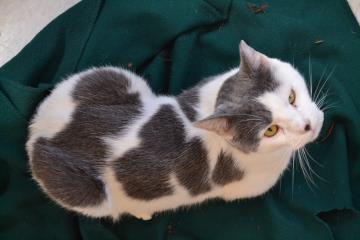 Michael came to WHS in mid-January with a broken jaw and an appetite for life . He's taken a while to heal and in the meantime become a staff favorite. Content to watch what is going on outdoors from the safety of a home, three-year-old Michael is now looking for a family to call his own. He spends his days lounging about, chatting about what's for dinner, and enjoying a scratch behind his ears. To meet Michael, please contact nthompson@gm.slc.edu.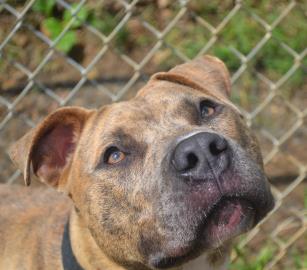 This young, exuberant, friendly guy has a huge heart for a one-year-old. He loves playing with his kennel mate and would do well with another young pup to play with in his new forever home. Meet Kahuna today at the WHS New York Avenue Adoption Center today (1201 New York Avenue, NE).
Calling all HuffPost superfans!
Sign up for membership to become a founding member and help shape HuffPost's next chapter