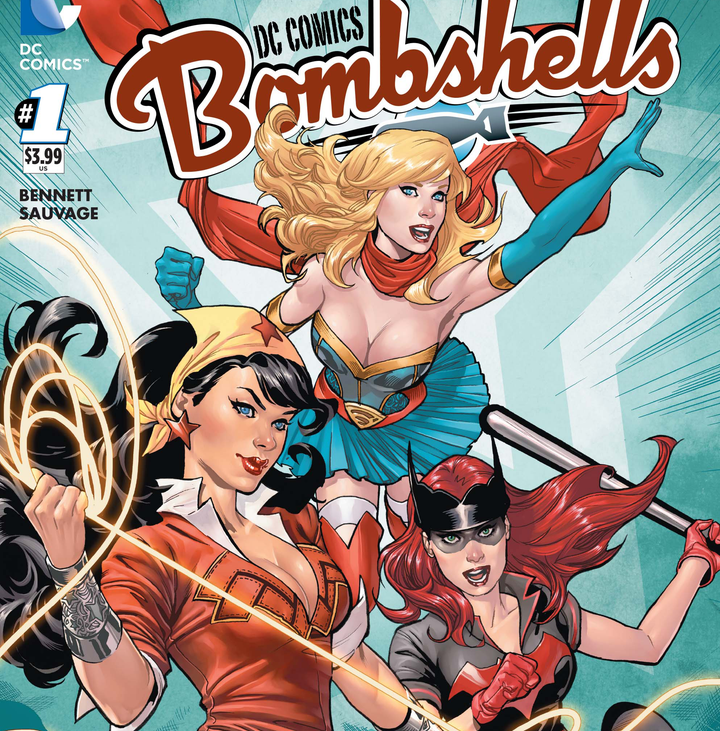 DC Comics is giving some of its most beloved female superheroes a spotlight in the new series "Bombshells ."
The comic takes place during the 1940s in an alternate universe, where, according to a press release from the iconic company, "super-powered female heroes are on the front lines in World War II." But "Bombshells" doesn't just feature Batwoman, Wonder Woman and Supergirl kicking ass, it also explores their alter-egos' identities when the masks come off, including a queer romance between Batwoman and Maggie Sawyer.
The Huffington Post chatted with both the comic's writer, Marguerite Bennet, and artist, Marguerite Sauvage, to dish on all the details. Also be sure to check out the exclusive premiere of the variant cover of "Bombshells" #2 by Kevin Wada directly below.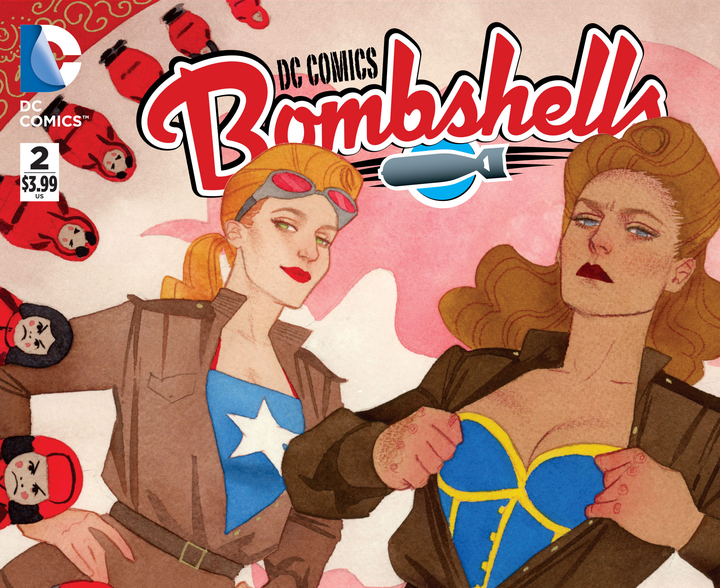 The Huffington Post: What challenges were there in writing and drawing a queer story line taking place in the '40s?
Marguerite Bennet: None, really! Batwoman is technically operating outside the law, and Maggie Sawyer is our Jim Gordon in the "Bombshells" universe, so their reasons for being guarded in public had nothing to do with their personal relationships. I wanted to focus on scenes of them together and happy. The last thing I wanted to do was open with them having to suffer prejudice and violence; we'd much rather watch our heroines be heroines than first prove that they have the right to be here at all. As "Bombshells" is an alternate history of WWII, we might have the chance to further explore the concept later, actually.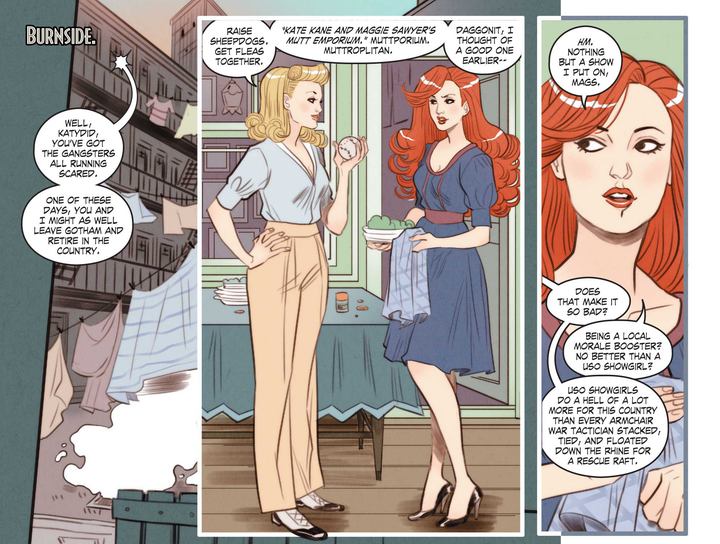 Marguerite Sauvage: Fortunately the scenes I had to illustrate were intimate. So the characters didn't have to deal with any concerns about the period's "state of mind" on homosexuality. That was great because I could freely focus on their emotions and expressions!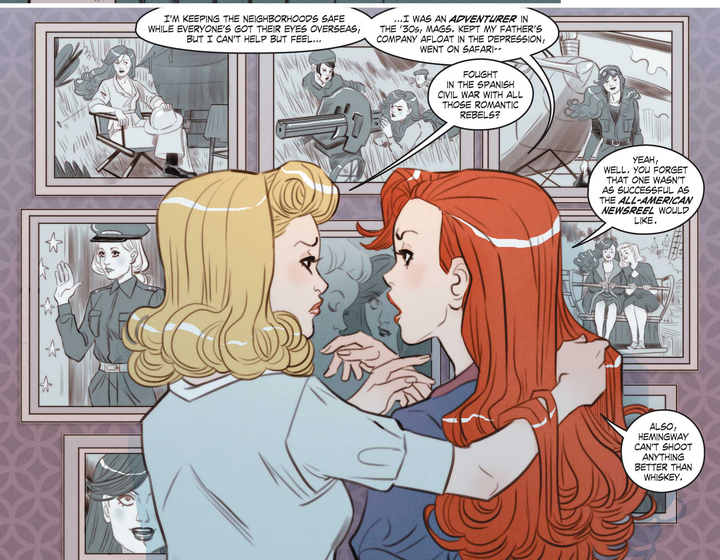 HP: What did you want to make sure you got just right?
Bennet: For my own part, I wanted queer characters, women of color, women of different faiths, women of different nations, women of all ages and from all places in life. In so many teams, there are only one or two women and their experiences must stand for the experiences of all women. In the world of "Bombshells," we have enough female characters that no one has to be the role model, the romantic interest, the badass -- an archetype. No woman has to be everything. No woman, indeed, has to be anything.
They can stand on their own merits, flaws, virtues. I wish the story and characters to be first in all things, without rushing to label and thereby constrain them. Who they are comes naturally in the story. We don't announce Kate as a lesbian. We don't announce that she is Jewish. No one squawks over Amanda Waller being the founder and commander of the Bombshells. These things unfold or are revealed in due course in the story -- authentic and simple.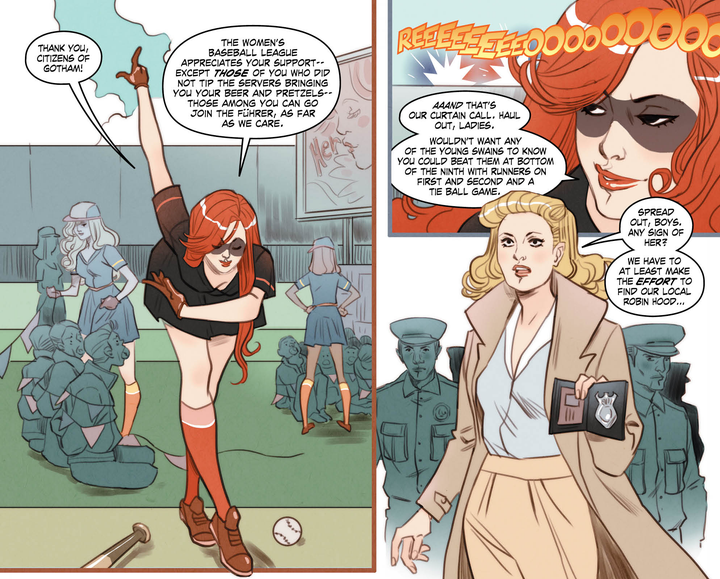 Sauvage: I really wanted to avoid the hyper-sexualized clichés that often exist about two women sharing their intimacy. Kate and Maggie are in a deep and long, loving relationship. Of course, these two characters are and will always be glamorous, but they also deal with issues about love commitment and personal ambitions -- and that was the point I had to put upfront in this story.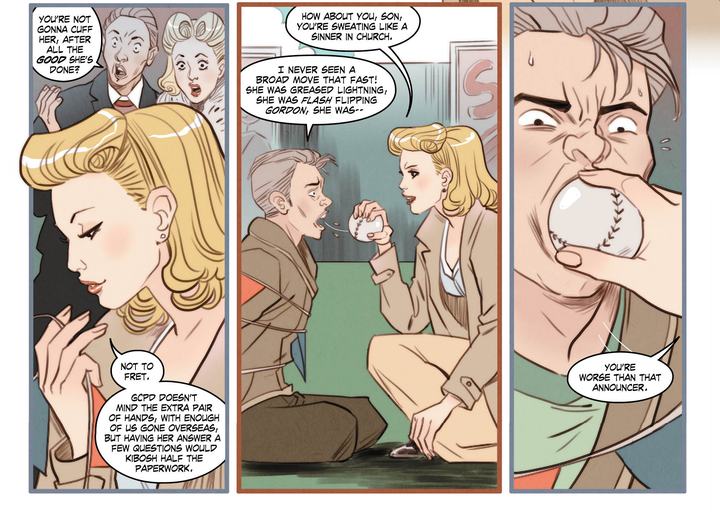 HP: What do you hope that readers take away from "Bombshells"?
Bennet: I know they will love the art, so I don't even have to hope for that. I hope they enjoy our conceit -- that no heroine in this universe is derivative of a male counterpart. I hope they also enjoy the game we're playing, with each heroine beginning in her own story. I wanted to have the art and media of the era influence each woman and her saga individually -- Batwoman is a pulp radio serial, Wonder Woman is a war story, Supergirl and Stargirl are in a propaganda reel, Zatanna is in a Hammer film, Catwoman is a noir, Harley Quinn is a Looney Tune farce, Aquawoman is a romance, etc. I hope there is something for everyone -- dark to light -- and everything is between.
Sauvage: A lot of fun -- that they will love the characters and have empathy for them and that they can't wait to know more about their adventures. And I hope they will also love the art!
This interview has been edited and condensed for clarity.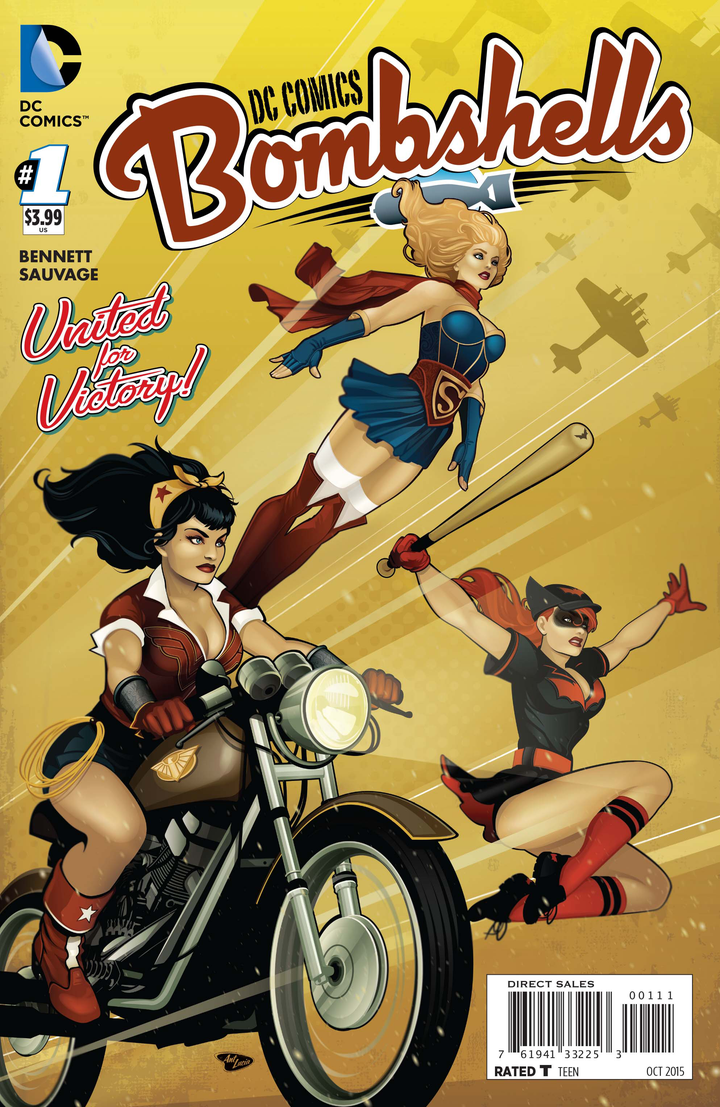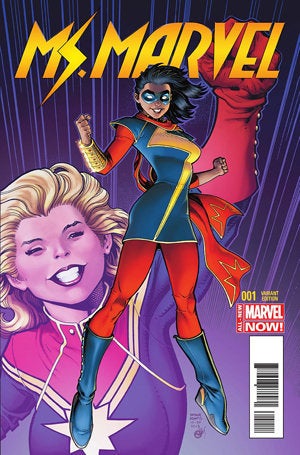 Unconventional Superheroes Who Have Broken Comic Book Stereotypes
Popular in the Community