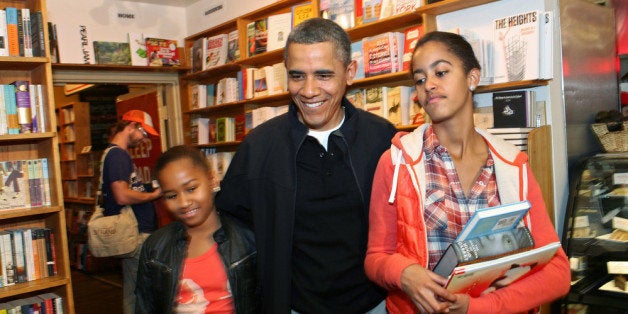 Presidents: they're just like us!
In what may be one of our favorite Obama family traditions, President Obama and daughters Sasha and Malia have celebrated Small Business Saturday over the past two years by patronizing D.C. area bookstores.
The Obamas walked out with a selection of books including "The Invention of Hugo Cabret," "Diary of a Wimpy Kid: Cabin Fever" and "Descent into Chaos: The U.S. and the Disaster in Pakistan, Afghanistan, and Central Asia."
While we may not have a motorcade, security detail or a 132-room mansion to call home, we can all celebrate Small Business Saturday like the first family by patronizing one of Washington, D.C.'s fantastic independent bookstores.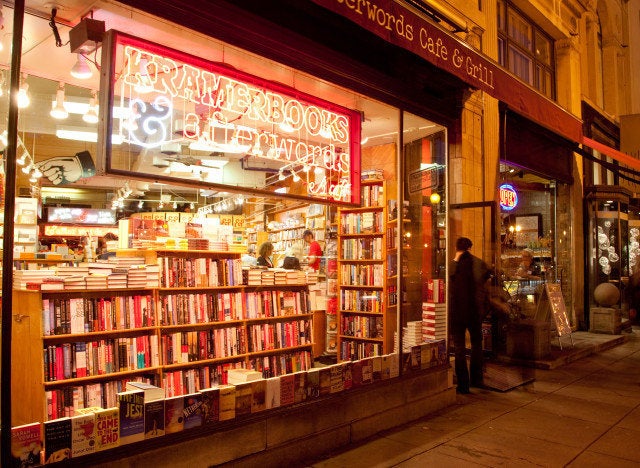 D.C.'s Best Bookstores
Before You Go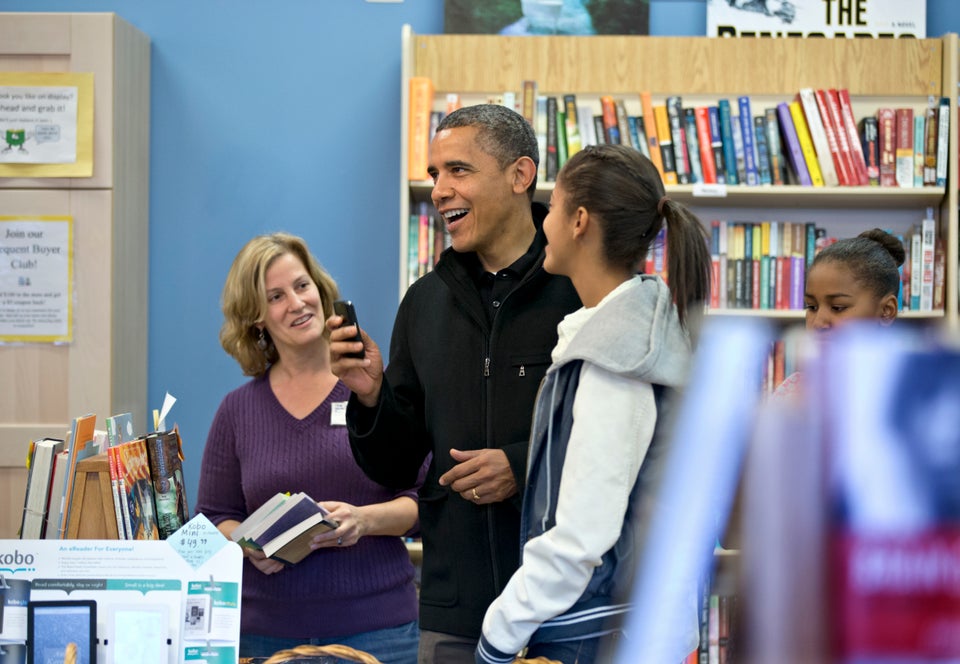 Obama Goes Christmas Shopping