Briefly, every spring, Washington, D.C., looks like this: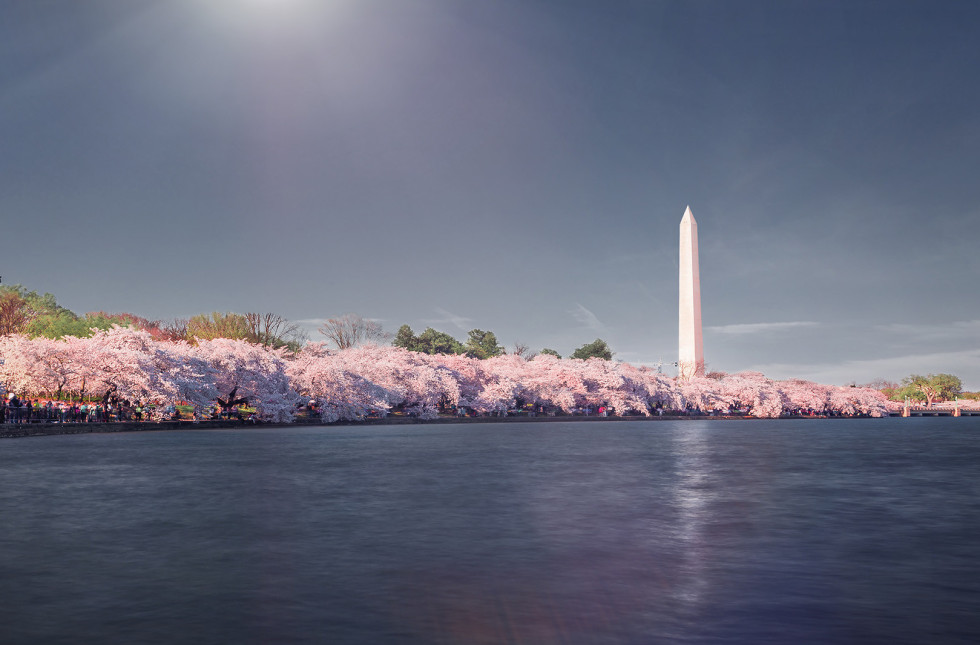 Dan Piech, of design studio evoxio, told HuffPost he took this photo last Thursday evening -- the night of this year's "peak bloom."
I had a very strong neutral density filter so the exposure was 3 seconds long, to give the water that dreamy feel. I also used a polarizing filter that darkened the sky relative to the trees. Finally, when processing the RAW file in photoshop, I did (ever so slightly) tint the photo pink (it already had a decent amount of pink hues to it).
The rest of the Reddit thread, called "Most beautiful city on earth at this time of year," made the predictable digressions: complaints about tourists and traffic, and the observation that D.C.'s cherry blossoms are nothing compared to Japan's. Someone even worked in the assertion that Washingtonians are way too obsessed with brunch.
Too much brunch? Who cares! Let's bask in the beauty of our blooms while we may. They're short-lived anyway, and tomorrow it may snow.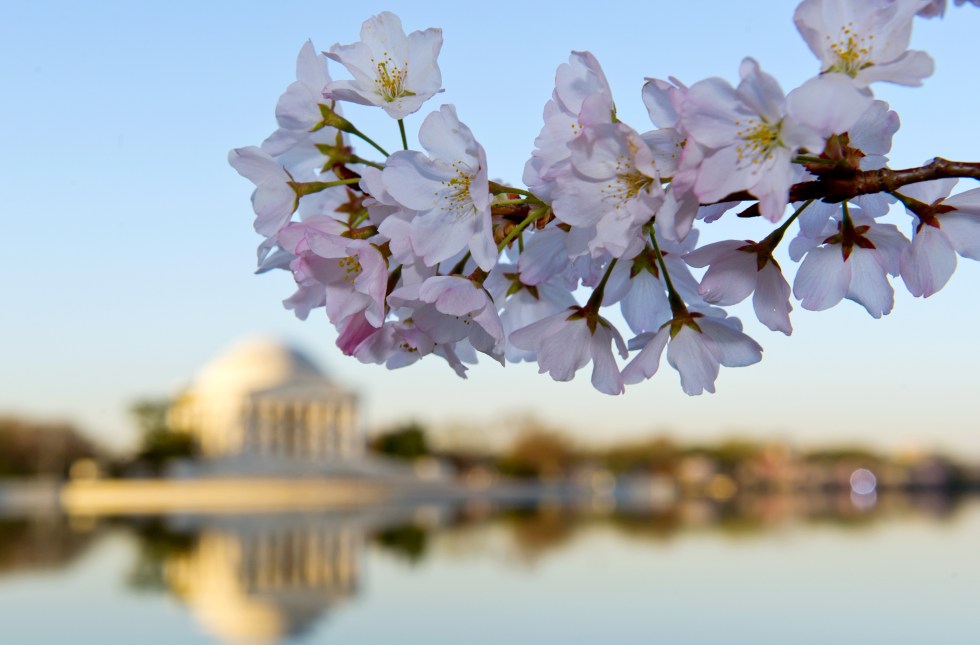 Cherry blossoms and the Jefferson Memorial are seen April 10, 2014 at the Tidal Basin in Washington, D.C. Photo credit: KAREN BLEIER/AFP/Getty Images With the Jefferson Memorial in the background, Steven Paska, 26, right, of Arlington, Va., kneels as he asks Jessica Deegan, 27, his girlfriend of two years, to marry him, near cherry blossom trees in peak bloom along the tidal basin in Washington, Thursday, April 10, 2014. Deegan said yes to the surprise proposal. Photo credit: AP Photo/Jacquelyn Martin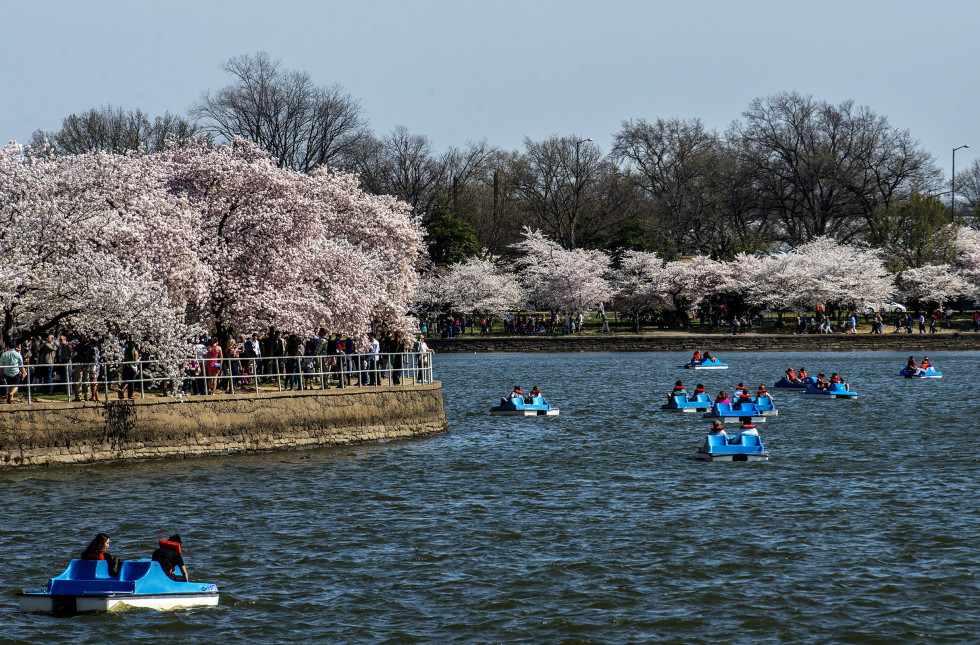 Visitors on foot and in paddle boats experience cherry blossoms at peak bloom around the Tidal Basin on April, 11, 2014 in Washington, D.C. Photo credit: Bill O'Leary/The Washington Post via Getty Images Cherry blossoms in peak bloom surround the Martin Luther King Jr. Memorial at dusk by the tidal basin in Washington, Thursday, April 10, 2014. Photo credit: AP Photo/Jacquelyn Martin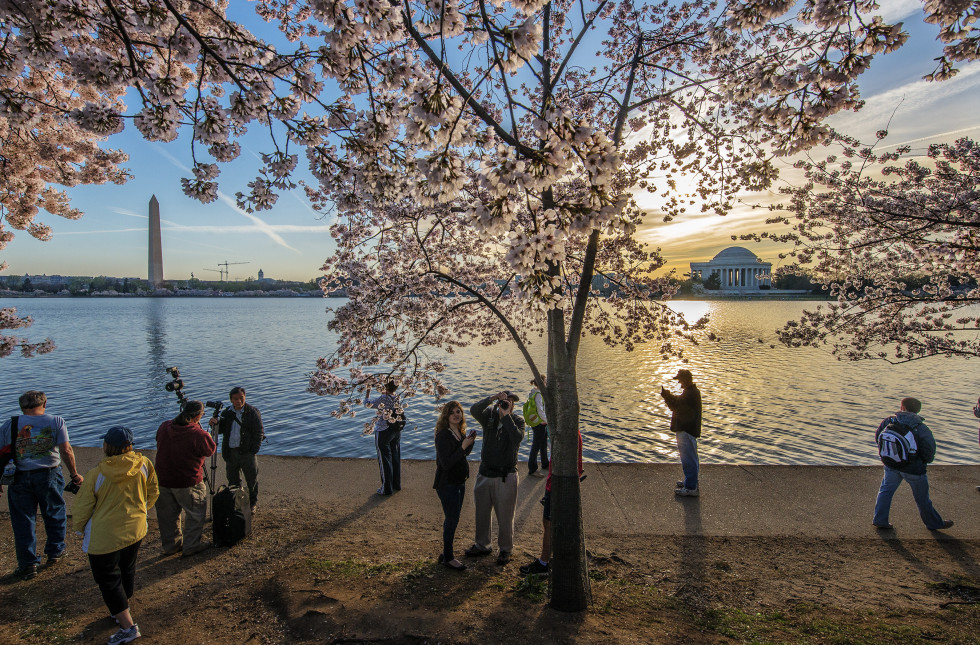 Visitors catch the first light of day on cherry blossoms around the Tidal Basin on April, 12, 2014 in Washington, D.C. Photo credit: Bill O'Leary/The Washington Post via Getty Images
Related