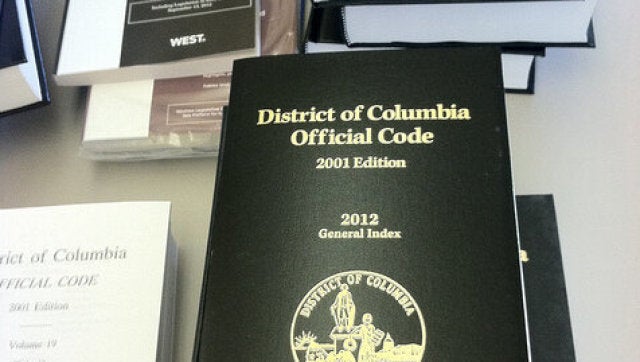 Until recently, getting a full digital copy of D.C.'s laws was surprisingly difficult to do.
The official version of the laws was available in an expensive book form, or on a website that's impossible to link to -- here, try it; the links expire quickly. Since the D.C. Council claimed to be the copyright holder of the laws, it could stop other people from compiling their own, easier-to-use digital versions.
The Code is the 'compiled law' of the District of Columbia: gun laws, bike laws, election rules, and most everything else.

The DC Government does not have a digital copy of the DC Code that it can give you, even if you ask nicely. It does not have a copy for itself, beside hardcover books and copyrighted CDs that it can't legally copy or crack. There's no clear backup plan if a contractor's lights go off or server farm goes down – while a contract requires them to have backups, there's no guarantee.

The DC government can't make a pocket copy of the code, or a smartphone app to better inform policemen, because it doesn't have a copyright-free copy. Open source developers can't make better data portals for the code because they don't either.

The refrain from open-government advocates is that one should 'ask for a copy'.

You cannot. There is no-one to ask who can give you one and who wants to. The government only has copyright-infected copies, and the contractor has no reason to endanger their information monopoly.
But the work's not done yet.
Closer to home "we have two problems," says MacWright, who has a day job writing software for D.C. startup Mapbox (he's also a guitarist for the band Teen Mom). "The released code is an unofficial copy, so it's not usable in a court of law, and lawyers are unlikely to switch to it. It's also out-of-date."
David Zvenyach, the D.C. Council's general counsel, says there aren't easy solutions.
"It is important to distinguish between the 'official code' and the 'unofficial code,'" he says. "Because of the Official Code's status as a legal document, accuracy and verifiability are critically important, and take precedence over adaptability and accessibility."
The official code is available for free online -- but this version is "not especially user-friendly or adaptable," says Zvenyach. "We are exploring some medium-term solutions to make the 'official code' more accessible and adaptable."
As for updating the code, Zvenyach says the "reality is that codification is a rather labor-intensive process, and we're trying to work through reasonable solutions to accommodate the interest in the Code while making sure that it is accurate."
Until those solutions come to pass, MacWright is inviting those who are excited to explore the newly-available digital Code and its uses to an upcoming hackathon.
"There's a lot to learn, and many possibilities," says MacWright. "Everything from offline-capable iPhone apps to running long-term data visualizations of law histories. So we're looking for help from everyone -- lawyers, programmers, policy people, artists, activists, writers."
Like the D.C. Code itself, the event, scheduled for April 14, is free and open; register here.
Before You Go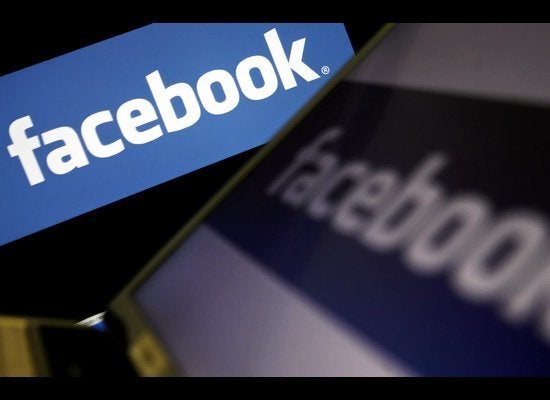 Arrested Over Facebook
Popular in the Community