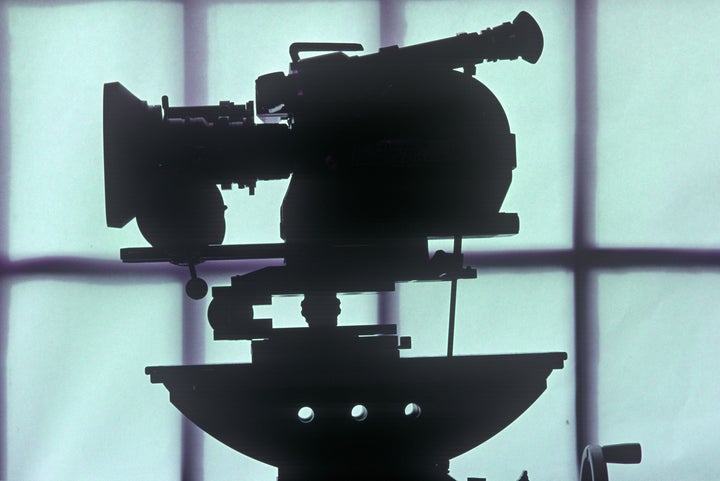 For ages, Washington, D.C. has been known as the quintessential political town -- and little else. In recent years, thanks primarily to the concerted efforts of District natives and transplants alike, our city has earned recognition for reasons independent of its betrothal to the federal government.
We've seen the rise of a vibrant and diverse culinary scene that reflects the city's multinational demographics. A thriving community of technology entrepreneurs has carved out a unique local niche for new startups to take root. Even the innovative Capital Bikeshare program has become a model envied and adopted by other cities.
The latest industry to take up the cause of building a D.C. brand is one that hits close to home for me -- TV, film, and video production. One might assume, given the countless Hollywood blockbusters featuring our iconic monuments, avenues, and neighborhoods, that D.C. is already a bustling hub for production. For many industry producers, however, D.C. is synonymous with high cost, red tape, and a sub par network of local production personnel.
Many of the productions that generate headlines -- HBO's Veep, USA network's Covert Affairs -- merely pass through for a handful of exterior shots and then move on to Virginia, Maryland or back to California or New York to resume production. This "get in, get out" mentality translates to far fewer dollars spent and fewer local jobs created by these well-heeled productions. Veep, a show that "takes place" in D.C., is expected to bring in roughly $25 million and 2,000 jobs -- to the state of Maryland, where the bulk of the show is being filmed.
The rumblings of change, however, are underway. The Office for Motion Picture and Television Development, under the direction of film industry veteran Crystal Palmer, has been working tirelessly to improve D.C.'s reputation. By revamping and streamlining the permit process, providing ample resources for local location scouting and production support, and pushing for financial incentives for large-scale productions, the MPTD has handily exceeded its goal of bringing in $20 million in local expenditures for the current fiscal year, according to spokesperson Leslie Green.
In what may be a harbinger of further government support, the D.C. Council's Committee on Small and Local Business Development hosted a November 9th roundtable hearing on the landscape of the film industry here in the District. Scores of filmmakers, producers, and executives emphasized in detail the need for both broader incentives for high-budget productions and more support for locally based production companies. In a city where unemployment in certain wards easily trumps the national average, the allure of a multimillion-dollar industry can hardly be overstated.
The second point of discussion raised at Wednesday's hearing -- supporting local filmmaking -- is another step in the right direction. Without question, D.C. is the international hub for non-fiction and documentary film. In addition to the smorgasbord of news networks and the corporate presence of Discovery Communications and National Geographic, the District is also home to a growing set of ventures that are emboldening D.C.'s reputation in the eyes of filmmakers everywhere.
Meridian Hill Pictures, founded in 2010 by regional natives (and brothers) Lance and Brandon Kramer, is harnessing the pedagogical power of documentary film to foster community bonding throughout D.C.'s diverse neighborhoods. Targeting areas whose residents do not have access to video technology or training, Meridian provides the tools and inspiration to create and publicly share stories in an innovative and meaningful way. Community screenings, documentary production classes, and partnerships with local education centers are just a few of the tools that have been early successes for the tight-knit Meridian team.
The locally produced web soap opera Anacostia has captured the culture of one of D.C.'s iconic neighborhoods in an experimental format that is making waves across the new media landscape.
D.C. native filmmaker Anthony Anderson and a robust, ever-expanding cast of local actors have harnessed social media to build a following of loyal fans, many of which are eagerly anticipating the web debut of the show's third season on November 11th. Currently syndicated on DCTV, Anacostia has won numerous festival awards nationwide and has raised eyebrows from network executives. Anderson, who was recently recognized by the Office of Motion Picture and Film Development as November 2011's "Filmmaker of the Month," treats the positive attention as evidence that D.C. is finally coming into its own and that a cooperative creative effort can produce remarkable results.
A handful of initiatives are focusing efforts on encouraging a healthy and dynamic exchange between local film producers and appreciators. The DC Film Alliance, under the direction of filmmaker Jon Gann since its founding in 2006, has led the most concerted effort in D.C.'s history to create a centralized hub for the promotion and cultivation of an organic D.C. film community. By regularly partnering with similarly focused organizations such as Women in Film and Television, Docs in Progress, and the 100+ festivals that take place in the D.C. area annually, the Alliance hosts and promotes an array of initiatives, events, and resources for filmmakers and film-lovers alike.
Washington, D.C. will not, nor should it strive to, be the next New York, L.A., or even Toronto. Nevertheless, there is a certain uniqueness to working in the District that cannot be replicated in a Burbank studio or a Brooklyn soundstage. Most importantly, a thriving production community not only brings much-needed revenue and jobs to this region, but also fosters a creative community that inevitably boosts our overall cultural net worth.
A host of fresh ideas are a fine place to start: substituting empty storefronts for temporary theaters and art installations, constructing facilities that are accessible to productions of all sizes, and funding incentives. But the first order of business is to collectively recognize what was self-evident at Wednesday's hearing: that D.C. is ready, willing and able to be a prosperous nexus for productions of all shapes and sizes.

Calling all HuffPost superfans!
Sign up for membership to become a founding member and help shape HuffPost's next chapter