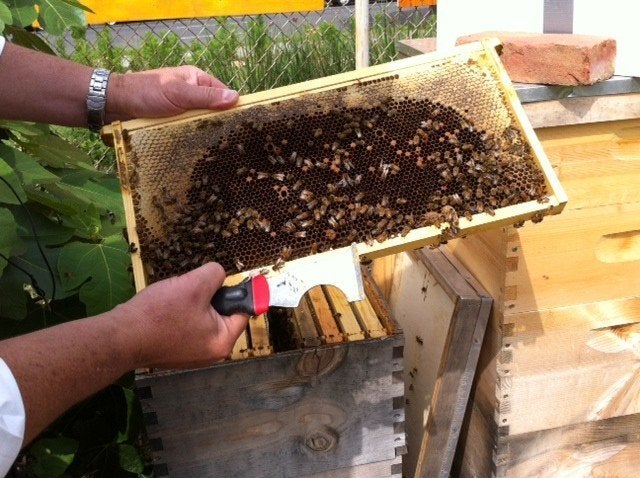 WASHINGTON -- "Some people say it's less work than a dog but more work than a cat," says beekeeper Jeff Miller about his favored hobby. "I say less work than a cat and less work than a goldfish."
Miller -- who was at The Farm At Walker Jones Wednesday morning checking on the three hives he keeps at an urban farm attached to a District of Columbia public school -- is the person behind D.C. Honeybees, a nonprofit that aims to bring more honeybee hives to more people in the D.C. area and to educate about bees, so people will be less afraid that this apiculture expansion will lead to, say, swarms of killer bees invading the nation's capital. (Killer bees don't live this far north.)

So far D.C. Honeybees has helped "about 100 people become beekeepers," Miller says. Despite a little regulatory uncertainty -- even as the practice gets more common in the nation's capital, it's not entirely clear if D.C. law allows beekeeping -- he'd like that number to grow, especially on D.C.'s rooftops, which he says are ideal habitats for new hives, as underused spaces out of the way of nervous neighbors likely to panic.
For about $400, Miller will set up a new beekeeper with a starter hive; he'll make himself available for help through the first year of beekeeping, too. He'll also donate hives to people who have good habitats for bees but don't want to be responsible for their care, maintaining the hives (for a small fee) and sharing the honey.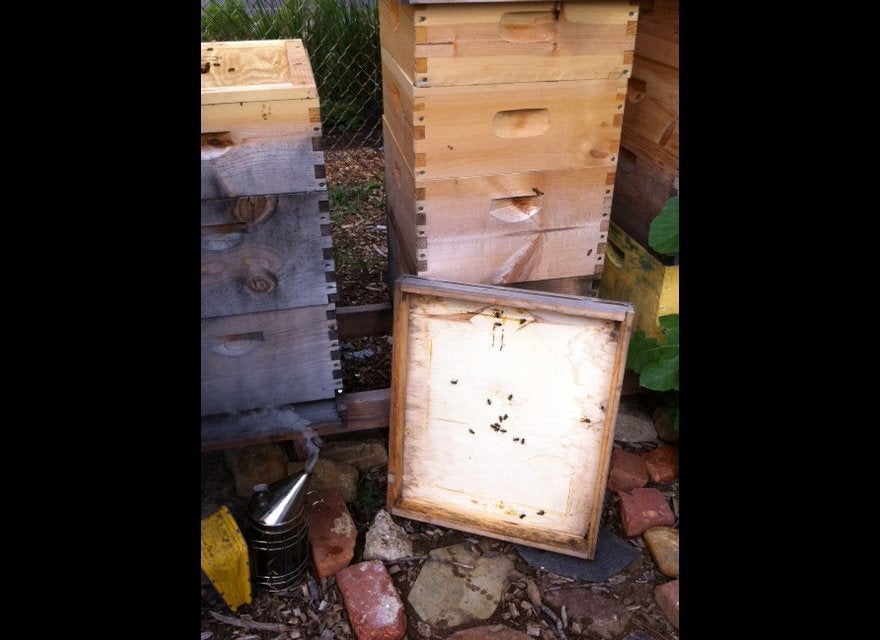 D.C. Honeybees
Why should people want honeybees at their homes, environmental benefits aside? One delicious answer is in the Walker Jones hives, each of which will produce about 100 pounds of honey per year.
Another answer is also delicious. Bees are pollinators. "Look at all these strawberries here! You should grab one," Miller says, picking a ripe berry from among rows of fruit-rich plants along the ground adjacent to the Walker-Jones Educational Campus near New York and New Jersey avenues NW.
But what if a person fears not just killer bees, but regular bees? It might help to know that Miller -- whose day job is developing real estate -- is wearing just a dress shirt and slacks.
"Honeybees are not aggressive," he explains, spraying some more smoke to keep the bees calm. "They don't sting. They'll die if they sting you. They know they'll die if they sting you."
Popular in the Community