Mervis Diamond Importers, one of the most established jewelers in Washington, DC, which prides itself on its "family values", has launched a special line of engagement and wedding rings for same-sex couples in anticipation of gay marriage becoming officially approved in the nation's capital.
The DC City Council passed legislation allowing gay marriage inside the District in December. Congress and President Obama are expected to rubber stamp the bill in the coming days.
Jonathan Mervis, the director of online operations for Mervis, whose family started the business in their homestead of South Africa at the turn of the twentieth century, explains that the idea for doing the wedding rings percolated when he saw a blurb in a local newspaper advertising wedding planning for gay couples.
Mr. Mervis met with Don Gillin, a planning consultant with DC's Gay Wedding Planners, and the two men brainstormed on what the average gay couple needed and wanted.
Mr. Mervis emphasizes that the ring selection is "very normal" sans "rainbows and symbols".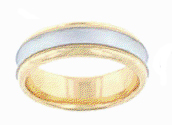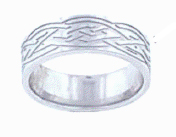 Mr. Gillin says gay couples now have the opportunity to buy something catered to them, making their engagement experience special, rather than buying identical gold bands.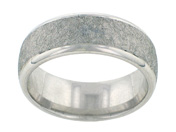 On Thursday evening at their K Street location, Mervis Diamond Importers hosted a "coming out party" where they debuted the new line and celebrated the positive feedback they have received from the community.
One of the guests who attended the soiree was Rev. Michael Seneco, the presiding bishop for the North American Old Catholic Church, who says he is looking forward to officiating gay marriages soon.