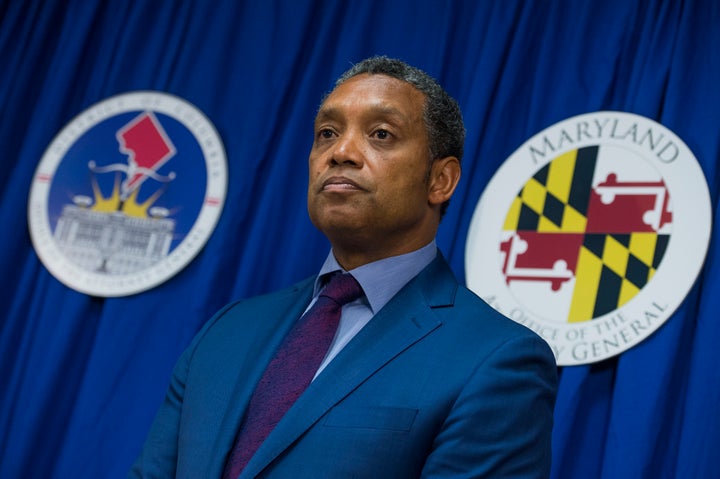 WASHINGTON ― D.C. Attorney General Karl Racine, a Democrat, announced on Thursday that his office will not ask the Supreme Court to review a federal court ruling blocking the enforcement of a tough gun restriction law. While the move might open up the nation's capital to an increase in concealed firearms in public, it could also protect similar gun regulation laws in other states such as California and New York.
The District's law requires residents who want to carry a concealed pistol to have a "proper reason," like transporting valuables, or "a good reason to fear injury." (Simply living in a "high crime area" doesn't count.)
The decision arrives less than a week after a deadly mass shooting in Las Vegas, Nevada, left 59 people dead. Gun control advocates are questioning why Congress refuses to pass meaningful reforms. But in the District, what looks like another blow to gun control is more complicated, as the move could help states with similar gun restrictions, like California, New York and New Jersey, protect their own laws for the time being. Those state laws could have been impacted had D.C. faced a loss in the Supreme Court.
"Public safety is, and has always been, my paramount concern," Racine said in a statement. "However, we must reckon with the fact that an adverse decision by the Supreme Court could have wide-ranging negative effects not just on District residents, but on the country as a whole." 
He added that the consensus, reached with the help of multiple stakeholders, "was the wisest course of action to protect public safety in the District and nationwide." 
If the District had appealed to the Supreme Court and lost, that decision could have set up a legal precedent that would overturn restrictions in other states, gun control advocates feared. In California, for example, the U.S. Court of Appeals for the 9th Circuit upheld a law in June 2016 that requires people to show "just cause" for needing to carry a concealed handgun. The Supreme Court declined to hear a Second Amendment challenge to that law.
"It's a very courageous decision by D.C.," said Avery Gardiner, co-president of the Brady Center to Prevent Gun Violence. "Politically, I bet a lot of people would have advised an attorney general to appeal to the Supreme Court, but they've done a very brave thing and said no."
The city could still pass other kinds of restrictions, Gardiner pointed out.
On a national level, conservatives and the National Rifle Association are pushing for "concealed carry reciprocity," which would require states to recognize concealed carry gun permits from all other states. Some Republican members of Congress even want to carry concealed inside the U.S. Capitol building.
Calling all HuffPost superfans!
Sign up for membership to become a founding member and help shape HuffPost's next chapter
BEFORE YOU GO
PHOTO GALLERY
Pivotal Moments In The U.S. Gun Control Debate