The D.C. Council voted 10-1 Tuesday on a bill that decriminalizes possession of small amounts of marijuana in the nation's capital.
Under the new law, people stopped with an ounce or less of marijuana in Washington, D.C., will face a $25 fine, at most. Previously, someone caught with a joint could be arrested and jailed for six months.
Mayor Vincent Gray has expressed support for the bill and is expected to sign it shortly.
Earlier this month, the council voted to weaken a version of the bill that would have also ended criminal penalties for smoking pot in public. Individuals caught smoking the drug in public will still be subject to arrest.
"This is a big step forward for our nation's capital, as well as our nation as a whole," said Mason Tvert of the Marijuana Policy Project, a D.C.-based group behind the successful 2012 campaigns to legalize pot in Colorado and Washington state. "Clearly, marijuana prohibition's days are numbered in the United States."
In earlier hearings on the bill, supporters argued that marijuana prohibition disproportionately harms black communities, a concern that has been raised by pot advocates around the country. According to the Washington Lawyers' Committee, arrest statistics from 2009 through 2011 revealed that nine out of 10 people arrested for drugs in Washington were black, though blacks make up slightly more than half of the city's population. Government surveys show that blacks are no more likely than whites to use the drug.
"Black men shouldn't have to fear being searched just for walking down the street," said Bill Piper, director of national affairs for the Drug Policy Alliance, a D.C.-based group that supported the bill. "And they shouldn't face arrest or a heavy fine for doing something that affluent whites get away with every day."
Councilmember Yvette Alexander, who is black, voted against the bill, arguing at the meeting that the council should either prohibit marijuana or legalize it completely. "It does not make sense to me to have the possession of marijuana a civil infraction when the sale and the consumption are still illegal," she said. "There will still be arrests."
The marijuana reform movement in the District has come a long way since the late '90s, when Congress, which controls District funding, quickly shut down a medical marijuana program supported by nearly 70 percent of D.C. voters.
Nearly a decade of court battles followed, and Congress finally lifted the ban in 2009. But the District's first medical marijuana dispensary opened just last year.
Despite the new law, the Capitol Police, FBI and DEA can still technically arrest people on marijuana charges under federal law. But advocates expect the federal government to defer to local lawmakers. Ron Machen, U.S. attorney for D.C., said in November that he saw "a lot of problems with trying to decriminalize marijuana possession," but his office hasn't commented on the legislation since.

Before You Go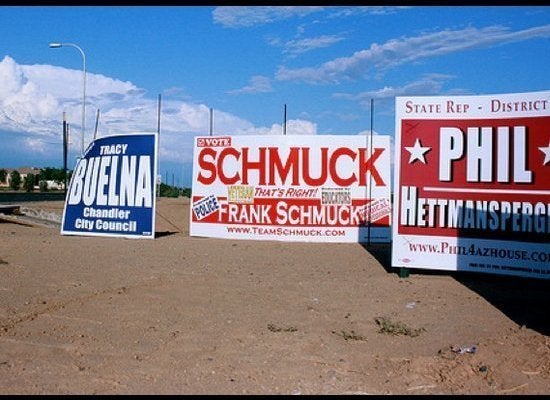 Unfortunate Politician Names
Popular in the Community