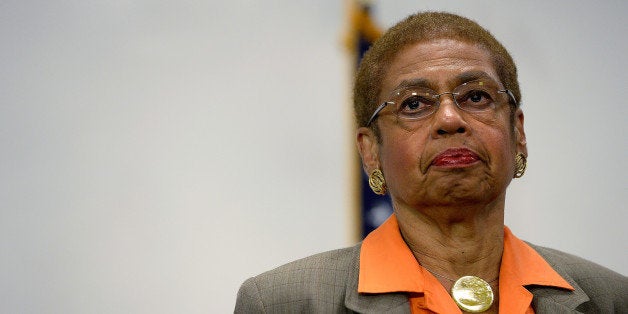 WASHINGTON -- Del. Eleanor Holmes Norton (D-D.C.) tore into Rep. Andy Harris (R-Md.) on Friday for trying to block a D.C. marijuana decriminalization bill, comparing him to a tyrant and chiding him for meddling in her district's affairs.
During remarks on the House floor, Norton wondered aloud why Harris was pushing an amendment that would prevent D.C. from spending its own money on laws relating to reducing marijuana penalties, particularly when his home state of Maryland just voted to decriminalize pot.
"You will occasionally hear members say something only a tyrant would say," Norton said. "Rep. Andy Harris was unable to convince his own state not to decriminalize marijuana, so he steps across the border into the District of Columbia to try to tell us what to do?"
Norton's remarks come as D.C. Mayor Vincent Gray signed off on a law earlier this year making possession of small amounts of marijuana a civil infraction, along the lines of a parking ticket, rather than a criminal offense. In the meantime, decriminalization advocates are currently campaigning to put the issue on the November ballot. Harris' amendment would block all funding for implementing any such laws.
"You are not accountable to members of my district," Norton said of Harris, her voice rising. "We don't like to be patronized, we will not be bullied and we will not have a member tell the residents of the District of Columbia, who have no way to hold him accountable, what they may or may not do."
Gray has also scuffled with Harris over the issue, telling him on Twitter last month to butt out of D.C.'s affairs. Some D.C. residents have even called for a boycott of Maryland's Eastern Shore, which Harris represents.
Harris has argued that decriminalizing marijuana is bad for kids. A request for comment from his office was not immediately returned.
The reality is that Harris' measure isn't likely to go very far, meaning D.C. is likely on track to pass its law this fall. Harris tucked his amendment into the fiscal 2015 Financial Services and General Appropriations bill, which passed a House committee and will probably clear the House this month, but is all but certain to die in the Senate. The fiscal year ends on Sept. 30, and since the 12 annual appropriations bills won't be done by then, lawmakers are expected to turn to a short-term spending bill to keep the government open.
Seventeen states have decriminalized weed so far, and in a sign of the changing times, 49 House Republicans voted with most Democrats in May to block the government from prosecuting marijuana users or sellers in states that permit its use.
Norton said she doesn't think it's a good idea to smoke marijuana, but that decriminalizing it in the city would help stem the tide of arrests for marijuana possession. Black people are four times more likely than white people to be arrested for possession in D.C.
"Do you know what that means for a young black man or boy in this country today? It ruins their lives," Norton said. "An arrest or a conviction of any kind for 'drug possession' … can lead a young man in the District of Columbia to the underground economy, even to selling drugs from where he was only possessing them before, because he can't find a job because he's got a 'record.'"
Before You Go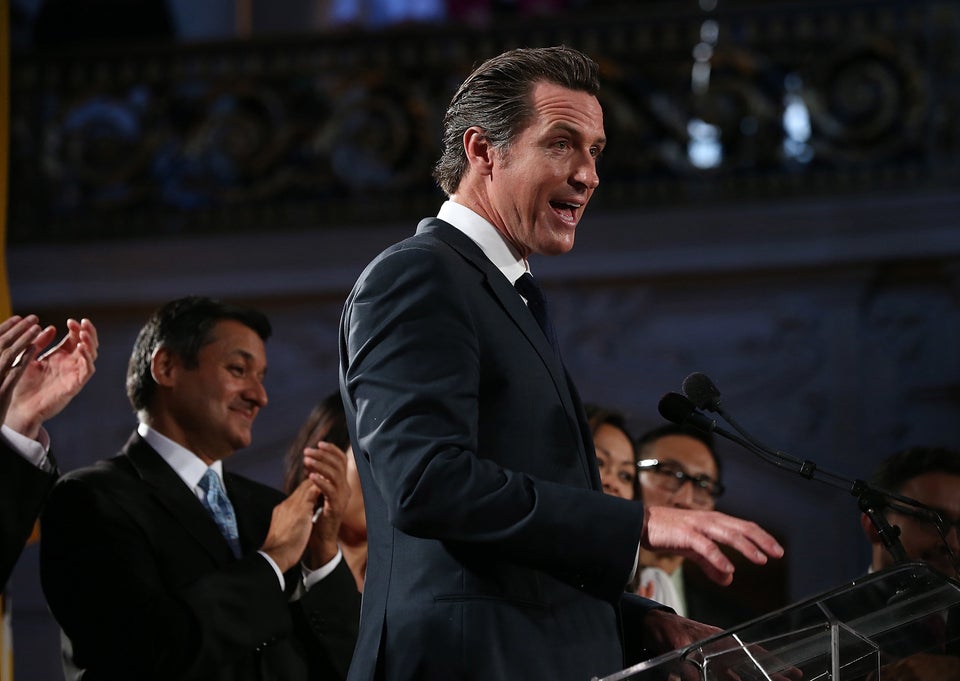 Politicians On Pot
Popular in the Community