Voters in our nation's capital will be the next to decide on marijuana legalization.
Wednesday morning, the District of Columbia Board of Elections unanimously voted to put Initiative 71, a measure that would legalize adult possession and use of up to 2 ounces of cannabis as well as home cultivation of up to six marijuana plants for personal use, on the Nov. 4 ballot.
While the sale and use of drug paraphernalia would be legalized under the measure, sale of marijuana would still be prohibited because current law bars D.C. voters from approving cannabis sales via ballot initiative. The D.C. Council, however, is considering a separate bill that would allow for the regulation and taxation of marijuana in the District.
D.C. Cannabis Campaign, the marijuana reform group behind the initiative, submitted over 57,000 signatures in early July and, of those, more than 27,000 were valid, D.C. Board of Elections public information officer Tamra Robinson confirmed to The Huffington Post. The measure needed only 22,000 signatures to qualify for the ballot.
"It is clear from the number of signatures the campaign was able to submit that citizens want a major change in D.C.'s marijuana laws," said Malik Burnett, D.C. policy manager for the Drug Policy Alliance, in a statement. "The policies of prohibition in the District have been borne on the backs of people of color for decades; District residents can put an end to this discrimination."
According to the Washington Lawyers' Committee, arrest statistics from 2009 through 2011 revealed that nine out of 10 people arrested for drugs in Washington were black, though blacks make up just slightly more than half of the city's population. Yet government surveys show that blacks are no more likely than whites to use the drug.
Voters in three states will also decide on new marijuana laws in November. Oregon and Alaska voters will decide on the legalization of recreational marijuana, while voters in Florida will decide on a medical marijuana ballot measure.
Recreational marijuana is already legal in Colorado and Washington state, while 23 states and the District of Columbia have legalized marijuana for medical purposes.
Before You Go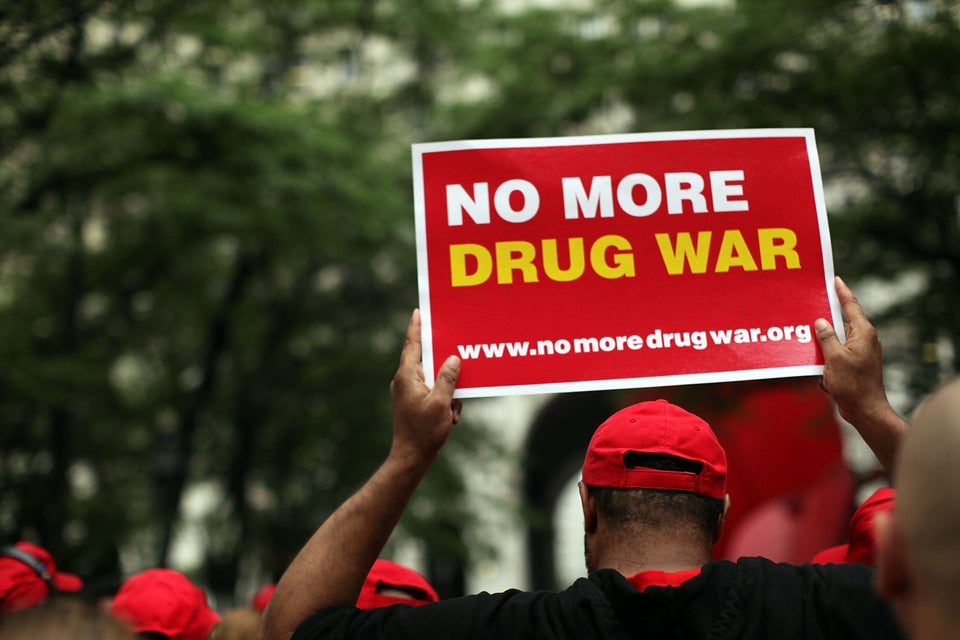 27 Reasons Why The U.S. Shouldn't Lead The War On Drugs
Popular in the Community