WASHINGTON -- There's an infrared sauna, a colon hydrotherapy machine and calming room for acupuncture. And now they can prescribe you something else to help ease your pain: medical marijuana.
This is the Institute of Multidimensional Medicine, a holistic medical practice in D.C. that sits right along M Street NW in the West End. They are one of the first physician's offices in the District to have the forms with which physicians can recommend marijuana to patients. (A separate form for patients to apply for a medical marijuana card -- which must also be approved by the D.C. Department of Health in order for patients to use the drug -- has not yet been made available.)
In fact, the operation openly advertises its medical marijuana program on its website. It's a program that takes on new patients who believe medical marijuana may have some health benefit for them. Of course, enrolling in the program isn't a ticket to the pot doctor, and it doesn't necessarily mean a doctor will recommend marijuana for a patient.
First of all, one has to have one of four ailments to qualify to use medical marijuana in the District: HIV/AIDS, cancer, glaucoma or the wild card, a condition such as multiple sclerosis that results in severe muscle spasms. And even then a doctor at TIMM might recommend another treatment.
"We have a specific protocol for these patients," Ahmad Mines, the chief operations officer at TIMM, told The Huffington Post. "Everything is the same for them that would be with our regular patients. And it is a recommendation -- [a doctor] may or may not recommend that to patients."
TIMM is a family-run business. Ahmad Mines is in charge of business operations, and Dr. Sakiliba Mines, Ahmad's mother, is the primary physician.
For them, medical marijuana isn't anything out of the ordinary. Marijuana, while classified as a drug under federal law, is an herb, which means it can be used as an element in holistic medical treatment.
And for those in the District who believe marijuana may be able to help them, many don't know where to turn to get a recommendation. Ahmad Mines believes TIMM is the answer.
"As far as I understand it from the dispensaries and the patients that they come across ... they're like, 'Where do I go to get a recommendation?' And so that's why we've made ourselves available to them," said Mines.
But being one of the first practices that can recommend marijuana in the shadow of the U.S. Department of Justice, which classifies cannabis as a Schedule I controlled substance, is still daunting, and the practice did its research before jumping on the medical marijuana bandwagon.
Ahmad Mines says the only way to predict the legal ramifications are to look at how the federal government has reacted to other states that have legalized medical marijuana. "What has happened in California when the feds crack down on their programs there? And you can see primarily they didn't go after doctors, they go after cultivation centers and dispensaries," he said.
Since the D.C. Department of Health must approve all patients who are recommended for medical marijuana, Mines said he believes this will give their practice greater legal protection.
But Mines is worried the dispensaries may have rushed into business in a city where customers may be as scant as regulations on medical marijuana are tight -- unlike the city's California counterpart, which is famous for the ease with which practically anyone can get a medical marijuana card.
"I wonder, did they run the numbers on how many people are even eligible to be recommended?" Mines asked. "Not everyone who is eligible is going to seek marijuana."
Support HuffPost
The Stakes Have Never Been Higher
Related
Before You Go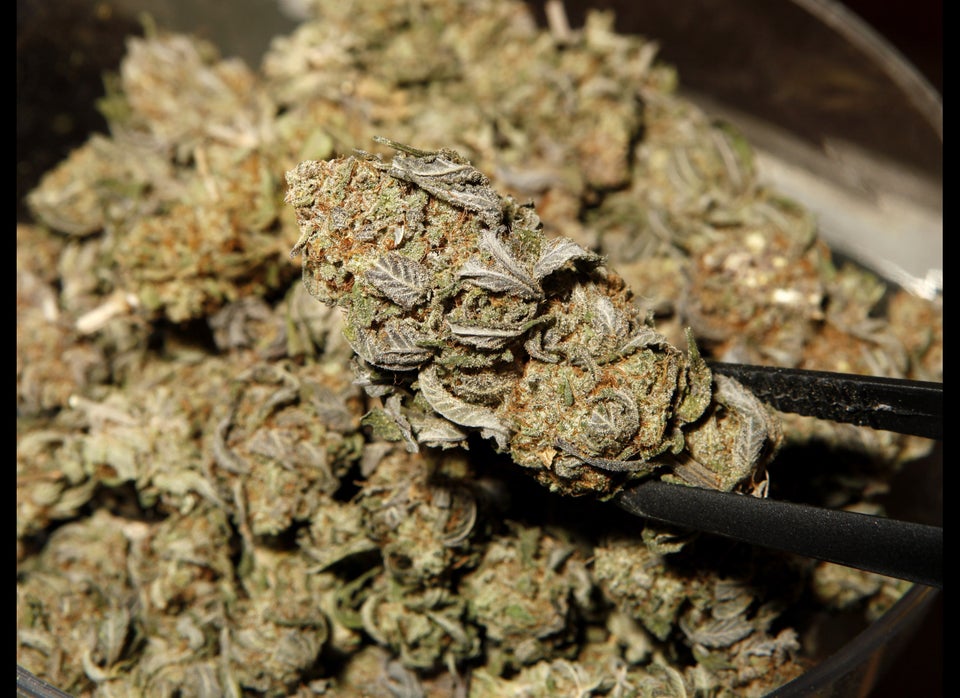 16 Facts About Marijuana And The U.S. Economy
Popular in the Community