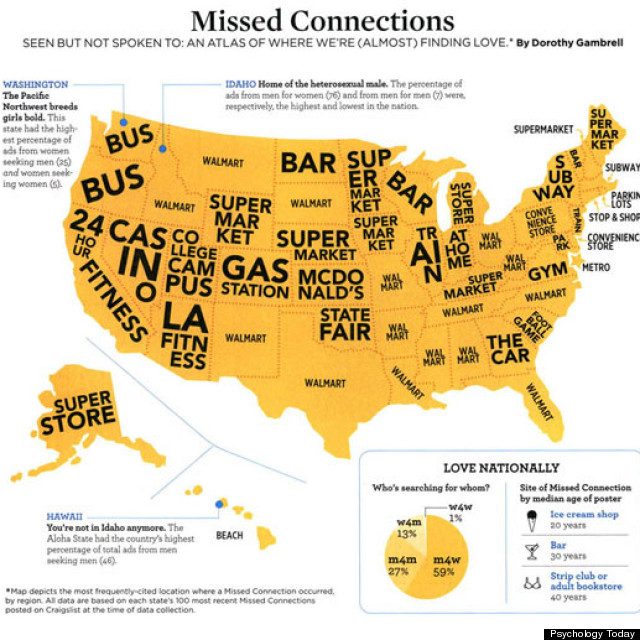 It's not just trains that are missed on the D.C. Metro, according to a new report. It's also love.
Does the guy or girl of your dreams often speed by you, sitting on the Metro train you just missed?
Have you ever ogled the person sitting twenty feet away from you on the Blue Line to Largo Town Center and wished you'd said "Hello"?
Do you often sit next to the love of your life on that Red Line train to Shady Grove only to have them get up and leave at Dupont before you could say a word?
The study analyzed the "Missed Connections" Craigslist page to find out where people in each state most often see that special someone, but for some reason or another, are unable to connect in a more personal way.
D.C. wasn't alone in its lost subway love. New Yorkers and Massachusites also missed connections most often while stepping back to avoid the closing doors and keeping off the electrified third rail.
In Maryland, most connections are missed at the park, and in Virginia, they are missed at the gym.
The study also found that as the age of the poster increases, the place of the "missed connection" gets a bit more risqué. The average age of a missed connection at an ice cream shop -- 20 years. The average age of a missed connection at a bar -- 30 years. The average age of a missed connection at a strip club or adult bookstore -- 40 years.
But enough of the theoretical. Check our slideshow of the ten funniest, most creepy, and most entertaining actual "Missed Connections" from the DMV -- only some of which arise from train encounters:
PHOTO GALLERY
Funniest, Most Creepy and Most Entertaining 'Missed Connections'
Calling all HuffPost superfans!
Sign up for membership to become a founding member and help shape HuffPost's next chapter
BEFORE YOU GO
PHOTO GALLERY
Best Marriage Proposals Of 2012