The man wanted in a quadruple homicide at a Washington D.C. mansion has been captured after a manhunt that spread over several states.
Daron Dylon Wint, 34, of Maryland, was taken into custody around 10:45 p.m. on Thursday in northeast Washington, U.S. Marshals Service spokesman David Neumann told The Associated Press. Wint is suspected in the May 14 killings of Savvas Savopoulos, 46; Amy Savopoulos, 47; their 10-year-old son, Philip; and housekeeper Veralicia Figueroa, 57.
The family's $4.5 million home was set on fire, and a large amount of cash as well as the family's car was stolen. The blue 2008 Porsche 911 was later recovered, torched in a church parking lot 13 miles from the home.
Wint reportedly worked as a welder at American Iron Works from 2003 to 2005, where the victim Savvas Savopoulos served as CEO. A pizza delivery from Domino's was made to the home at roughly 9 p.m., and it is believed the family was kept bound in their home overnight on May 13, per News4.
Approximately $40,000 was withdrawn from an American Iron Works account and delivered to the home the next day. Soon after it arrived, the building was set ablaze, News 4 reported.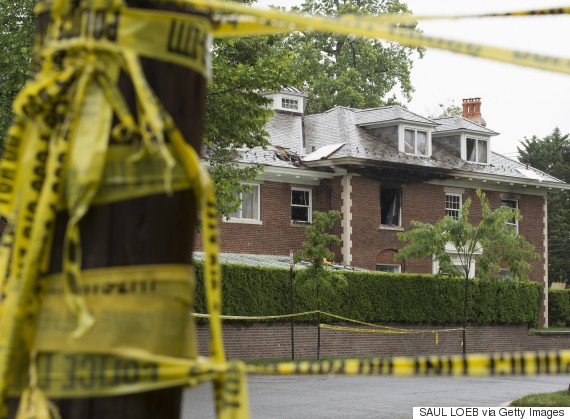 Police vehicles are seen outside a fire-damaged home where four people were killed last week in Washington, D.C. (Photo by SAUL LOEB/AFP/Getty Images)
The three adult victims were found on the floor in one bedroom. They had been beaten and stabbed, Reuters reported. The boy's body was discovered in his room, but it was so badly burned that investigators aren't sure if he was injured before the fire was set. The Savopouloses' also have two teenage daughters, but they were at boarding school during the time of the slayings.
"We do believe that there is a connection between the suspect in this case through the business. Right now it does not appear that this was a random crime," Metropolitan Police Department Chief Cathy Lanier said.
The police connected Wint to the crime using DNA found on a half-eaten pizza crust at the murder site, The Washington Post reported. The crust was analyzed at a Bureau of Alcohol, Tobacco, Firearms and Explosives lab.
Wint was charged in a warrant with first-degree murder while armed for the quadruple homicide. The former Marine also had an extensive criminal history involving assault, carrying concealed weapons, theft, harassment and violating an order of protection.
"He's very hostile. He's arrogant. He's doesn't listen," one of Wint's relatives, who did not want to publicly identified, told ABC News. "You try to tell him and guide him the right way, but he thinks he knows the law."
Related
Before You Go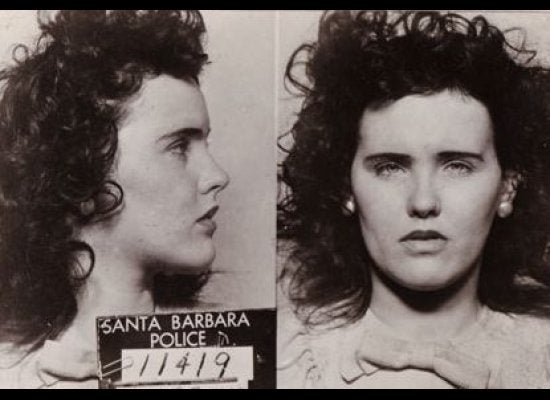 10 Major Crimes That Shocked the Nation (SLIDESHOW)
Popular in the Community