 WASHINGTON -- Pepco reports on Twitter that power has been restored to "about half" of the "more than 440,000 customers who lost power as a result of Friday's storm" in the D.C. area. The electric utility's storm map shows 229,403 still without power as of about 2:20 p.m. on Monday.
Area officials are "fuming at utility companies," according to The Washington Post, which quotes Maryland Gov. Martin O'Malley (D) as saying that "Nobody will have their boot further up Pepco's backside than I will."
D.C. Mayor Vincent Gray also had tough words for Pepco:
According to the Cleveland Park listserv, D.C. Councilmember Mary Cheh (D-Ward 3) has ideas about how to improve Pepco's reliability, like burying power lines across the city.
Maybe this will be the storm that pushes the Public Service Commission to action. The argument against it has always been cost, and indeed it is costly, but if we were to really consider the total costs from these outages, the case for under grounding would be clear. Now it is important to note that many of the outages that we confront also involve aging and inadequate equipment. And it is also the case that underground wires present their own challenges in terms of repairs, but we only have to look at downtown and see how they are relatively unaffected by outages to know that this is the course to follow. And we could do it in pieces, but we need to start now.

We need new people on the PSC, that's for starters. And second I'm going to call for the Chairwoman of the Committee on Public Services and Consumer Affairs to hold a hearing on the response to this storm, the causes of failures, and improvements that have to be made. If she does it, that will be an occasion for the public to express their views.

For all local officials' fuming and ideas, some Twitter users aren't just dissatisfied with Pepco's response to the storm:
WJLA-TV reports that as of early afternoon on Monday, two-thirds of of Dominion Virginia's Northern Virginia customers had their power restored but 159,520 were still without power, while 221,420 of BGE's customers in Maryland were reported as still being without power.
UPDATE, 11:20 p.m.: As of 11:23 p.m., Pepco's outage map shows 167676 customers affected by outages. Dominion Virginia's outage map shows 162,206 customers in Northern Virginia affected by outages. BGE's outage map shows 181,735 Maryland customers affected by outages.
Related
Before You Go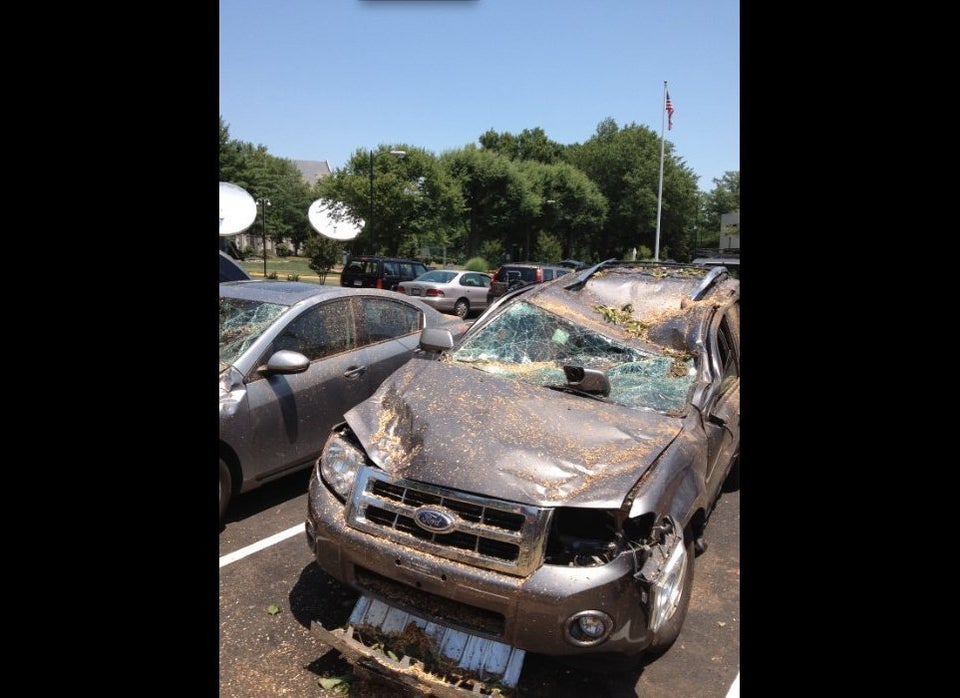 D.C. Derecho Storm
Popular in the Community