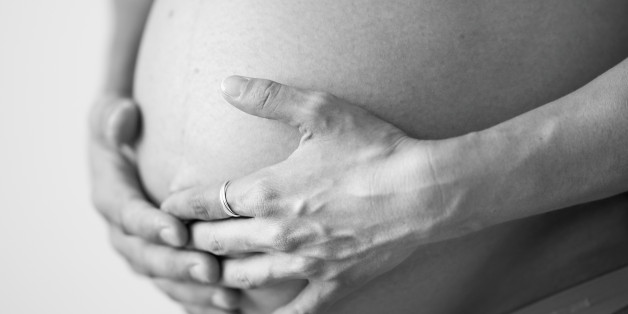 Pregnant inmates will no longer be shackled in D.C. jails, if a bill introduced this week is passed.
"This is one of those issues that's a no brainer," said D.C. lawmaker David Grosso (I-At Large), who introduced the anti-shackling bill on Tuesday, along with another bill that would legalize the possession of up to two ounces of marijuana. "The reality is that when a woman is in childbirth, labor, or in recovery from such a situation the chance of her fleeing, or running away, or hurting somebody is pretty minimal."
A majority of U.S. jurisdictions allow for the restraint of pregnant prisoners. Virginia banned the practice last year through regulations after a bill to ban shackling was defeated; a bill in Maryland that would have in most cases restricted shackling during a prisoner's second and third trimesters also did not pass.
Most states -- all but 18, according to the ACLU -- still allow pregnant prisoners, and those giving birth, to be shackled, even though doing so is dangerous to the mother and the baby, according to a briefing paper put out by the group's Reproductive Freedom Project.
"Currently, the D.C. DOC regulations only address shackles on women who are in their last trimester of pregnancy," Grosso wrote in a blog post about the bill. "There is a restriction for using shackling restraints during labor and delivery or immediately following delivery unless the inmate poses an extraordinary security risk. My bill would ensure that no woman is shackled during her pregnancy or for up to a six-week period during post-partum recovery. This measure will ensure both the safety of the mother and of the fetus."
A 2012 law review article -- Punishing Pregnancy, by Loyola Law School professor Priscilla A. Ocen -- finds some 2,000 children born per year to jailed mothers, with shackling "standard operating procedure for the transport of women in labor and is also used as a mechanism to control and demean them during childbirth."
Grosso -- whose bill would would also require D.C. correctional and law enforcement agencies to collect data and report on their shackling practices -- tells HuffPost he's heard of "about 10" cases of pregnant prisoners in D.C. being shackled over the past 15 or so years.
"It's more about making sure that we keep it from happening again," Grosso said. "One woman being restrained while she's trying to give birth is enough."
REAL LIFE. REAL NEWS. REAL VOICES.
Help us tell more of the stories that matter from voices that too often remain unheard.
BEFORE YOU GO
PHOTO GALLERY
Legal Marijuana Across The U.S.