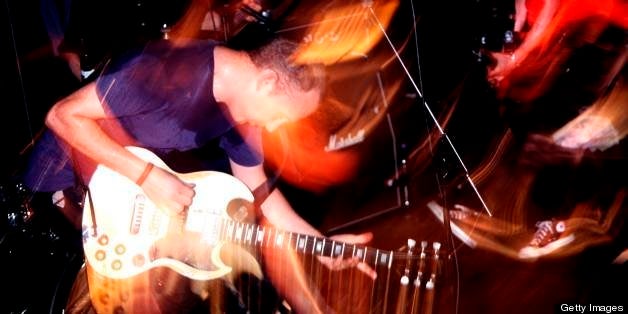 What do punk rock, a Washington Post reporter and books have in common?
For the most part, nothing -- except for books by Washington Post reporters about punk rock.
That's exactly what "Hard Art, DC 1979" is -- a book featuring photos from four concerts during the early days of the District's hardcord punk scene taken in, you guessed it, 1979.
The photos were taken by Lucian Perkins, a two-time Pulitzer Prize winning journalist at The Washington Post, and the book also includes essays by D.C. rockers Alec MacKaye, the younger brother of Fugazi's Ian MacKaye, and Henry Rollins, who may be more famous for his acting than his musical chops (he's appeared in the films "Jack Frost" and "Jackass The Movie," among others).
Perkins was only an intern at The Washington Post when he began snapping photos of D.C. punk bands performing at small venues across the city. MacKaye was a teenager taking in the punk scene growing around him and Rollins was a musician just about to land on the scene with his band Black Flag.
How the book was made is almost as interesting as the those the pictures tell. The Washington Post Express tells the tale of how a writer and two rockers worked together with the public to finance the work:
Two years ago, the photographer set out with a small group of local musicians and artists to create an exhibition and a catalog of the photos. That took cash. So, Perkins went DIY to chronicle a famously DIY scene.

"We realized we'd have to come up with a lot of money to physically make this happen," Perkins says. They turned to the Web-based fundraising tool Kickstarter, putting the fate of the project in the hands of fans who had been inspired by the D.C. punk movement and its attendant straight-edge philosophy.

"What was amazing," Perkins says, "was that in the first 36 hours, we had reached our goal." Ultimately, they ended up with double the funds they'd set out to raise. The project grew in scope, and they put together a proposal for a book.
Read the rest of the story at the Express and don't forget to check out Perkins, MacKaye and Rollins Friday to get your own copy of the book signed by all three.
Related
Before You Go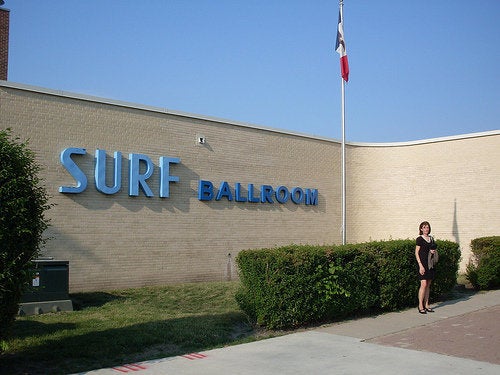 Best Venues In America According To Rolling Stone
Popular in the Community