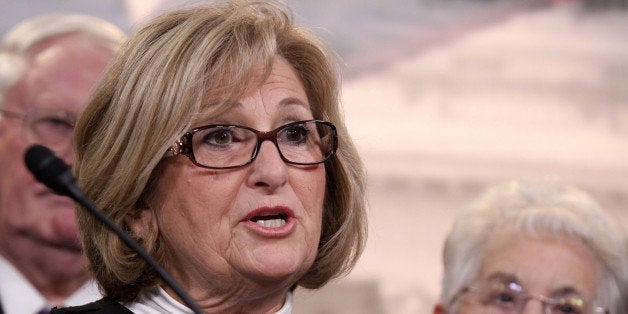 WASHINGTON -- The House of Representatives approved a measure Thursday night that would reverse a Washington law preventing employers from retaliating against workers who have abortions or premarital sex.
The House vote targeted the Reproductive Health Non-Discrimination Amendment Act passed by the District's council last year. The city legislation aimed to prohibit employers from discriminating against employees accessing in-vitro fertilization, using birth control, having premarital sex or seeking an abortion. The measure would have added reproductive health to the city's other employment discrimination protections.
Congress has the power to stop laws passed by the D.C. council, but the House hadn't voted to do so in 23 years. Rep. Diane Black (R-Tenn.) introduced the House version of the resolution, with Sen. Ted Cruz (R-Texas) offering the Senate's measure. Black's bill on Thursday passed 228 to 192, with 13 Republicans voting against it and three Democrats in favor.
Conservatives have argued the city law would violate religious employers' religious liberty, suggesting they could be forced to hire applicants whose beliefs conflicted with their own or be compelled to cover contraception and abortion.
"While the law's supporters in the big-abortion lobby claim that this act protects against discrimination, the truth is this oppressive measure directly targets the First Amendment freedoms of pro-life and faith-based employers in our nation's capital," Black said in a statement before the vote.
On the House floor, Black rejected accusations from Democrats that her bill would allow employers to discriminate.
"These attacks are offensive and patently false," Black said. "This resolution would in no way threaten anyone's access to care or freedom from discrimination based on the use of contraceptives. Rather, it simply maintains the status quo in Washington, D.C., before this misguided law was passed."
Citing the federal Religious Freedom Restoration Act and the Supreme Court's Hobby Lobby decision, Black said the bill was written vaguely enough to "affect the hiring practices of organizations that work to advance certain beliefs."
Democratic Del. Eleanor Holmes Norton, the District's non-voting representative in Congress, noted that she was unable to cast a vote to protect the city's measure.
"This resolution is wildly undemocratic, it is a naked violation of the nation's founding principle of local control and it is profoundly offensive to D.C. residents," Norton said. "This resolution uniquely targets my district, but every member will get to vote on it except for me."
Cecile Richards, president of Planned Parenthood Federation of America, called the vote "another extreme and deeply troubling attack on women by Republican leaders in Congress."
"This bill would make it open season for bosses to dig into their employees' reproductive health practices and fire women for taking birth control or having an abortion," Richards said in a statement. "This is just the latest in a slew of bills to give employers and businesses the right to discriminate against LGBT people, women, and others. This is dangerous, misguided, and deeply unpopular, and it's outrageous that Congress is spending its time trying to pass this kind of legislation."
President Barack Obama's administration had issued a veto threat earlier Thursday, saying the resolution would have "the unacceptable effect of undermining the will of District of Columbia citizens." An administration statement said the House resolution "would undermine the reproductive freedom and private health care decisions of the citizens of the District of Columbia."
Presidential candidate Hillary Clinton believes House Republicans were trying to "overrule the Democratic process" with the vote, a spokeswoman said Thursday.
"Hillary Clinton has fought for women and families and their right to access the full range of reproductive health care without interference from politicians or employers," Jennifer Palmieri, Clinton's campaign communications director, told CNN. "Hillary will fight to make it easier, not more difficult, for women and families to get ahead and ensure that women are not discriminated against for personal medical decisions."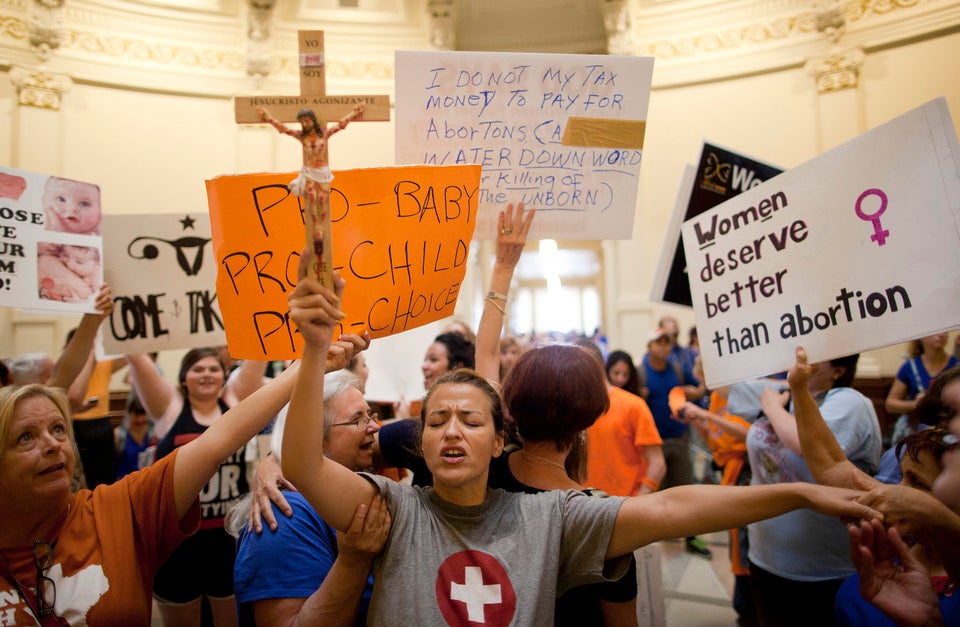 Abortion Protests Around The Nation
Popular in the Community