 D.C.'s snow drought is over!
With several inches already on the ground in the suburbs and snow falling fast in the District, this may be our first (and last) chance to see real snow accumulation this winter.
It's been two years since Washington saw real snow accumulation. In 2010, "Snowmageddon" dumped a record 18 to 32 inches of snow on the D.C. area. Although this week's storm won't rival that, it's still a nice change from the paltry 1.5 inches of accumulation we've seen so far during Winter 2012-2013.
Today D.C. area schools are closed, as well as the federal government, so whether you're a kid or just a kid at heart, now is a great time to hit the slopes -- the sledding slopes, that is. We've rounded up a few favorite spots to slip and slide on sleds, toboggans, saucers or college dining hall trays (hey, we've all been there).
Know of a great sledding spot we missed? Share in the comments!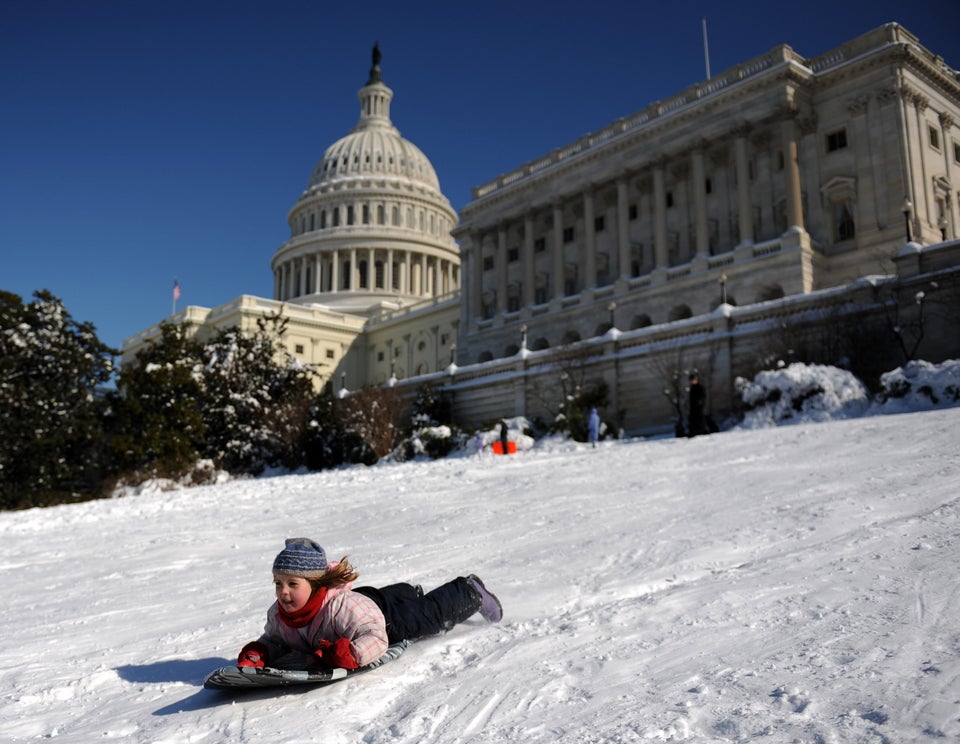 Sledding in D.C.
Popular in the Community