 The White House released a statement on the license plate action on Tuesday afternoon. According to DCist:
"President Obama has lived in the District now for four years, and has seen first-hand how patently unfair it is for working families in D.C. to work hard, raise children and pay taxes, without having a vote in Congress," Keith Maley, a White House spokesman, writes in a email statement. "Attaching these plates to the presidential vehicles demonstrates the president's commitment to the principle of full representation for the people of the District of Columbia and his willingness to fight for voting rights, home rule and budget autonomy for the District."
DCist notes that "the statement did not indicate if Obama will follow this newfound commitment with specific policy initiatives."
D.C. Council Chairman Phil Mendelson (D) and Councilmember Mary Cheh (D-Ward 3) went to the White House on Friday to present the Obama administration with a set of "Taxation Without Representation" license plates. The full council recently passed a resolution calling on the White House to use the plates to help raise the visibility around D.C.'s lack of full and equal representation in Congress.
In a statement sent early Tuesday evening, D.C. Mayor Vincent Gray thanked the White House for its action.
"I appreciate the President agreeing to bring attention to this important issue during the inauguration festivities," the mayor said. "As a District resident himself, President Obama has seen up close the injustice of denying voting representation and other forms of robust self-government to the 632,000 people who live in the very shadow of our nation's most recognizable symbol of democracy."
Then-President Bil Clinton used the "No Taxation Without Representation" license plates on the White House limousine, but his successor, George W. Bush, chose to ditch the plates when he took office. Local voting rights activists have been disappointed that Obama didn't choose to use the license plates when he first took office in 2009.
Although residents in the nation's capital can vote for president and for local officials, they lack full and equal representation in Congress but have Eleanor Holmes Norton (D) as a non-voting delegate in the House.
Related
Before You Go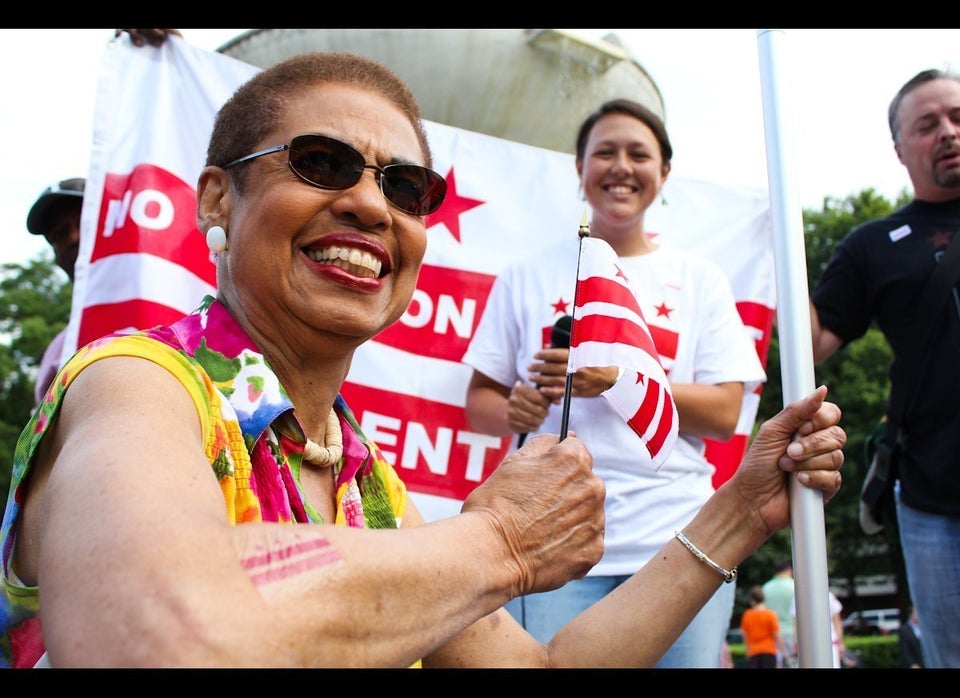 Second Annual D.C. Flag Day Celebration
Popular in the Community