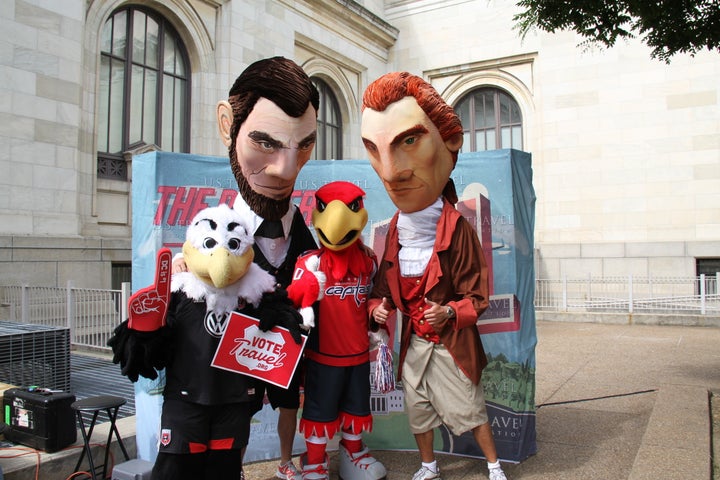 WASHINGTON -- The amount of tourism spending in the nation's capital grew in 2011, according to numbers released Tuesday by Destination DC, the city's official convention and tourism corporation.
As part of National Travel and Tourism Week, travel industry leaders joined local sports mascots outside the Carnegie Library building on Mount Vernon Square to tout facts and figures about local tourism, the second-largest industry in the nation's capital after the federal government.
According to a new study prepared by IHS Global Insight, tourism is responsible for 76,000 total jobs in the District of Columbia, a 7 percent growth from 2010's tourism job numbers.
Visitor spending for 2011, which is estimated to be $6 billion grew by 6.2 percent over 2010's numbers, according to Destination DC.
"For the sixth consecutive year, Washington, DC's business and leisure travel industry captured more than $5.5 billion," Elliott Ferguson, president and CEO of Destination DC, said in a statement. Ferguson noted the importance of tourism to D.C.'s fiscal health -- more than half of the city's sales tax revenue is dependent on tourist spending.
Popular in the Community