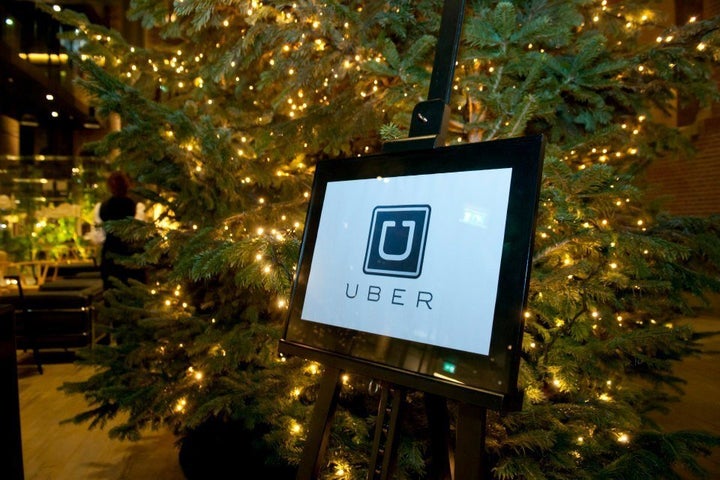 Dig Uber's efficient, on-demand car service? Some have not been too thrilled.
Seth Bender of Arlington, Va., claims he was verbally abused, spit on and slapped by the driver, Hamza Abu Sharia, after he burped during an Uber ride in February 2012, according to a lawsuit filed in a D.C. Superior Court last month. WTOP reports:
The problems began when he and a friend stepped into the sedan at 9th and U streets NW on February 13, 2012. Bender says he burped and excused himself, but the driver became irate, ranting that he "hates Americans and homosexuals."

Bender alleges that the driver slapped him and spit in his face.
In a March letter to Uber, Bender's lawyer, Khadijah R. Ali, claimed that her client was suffering from "extreme embarrassment, humiliation, fright and emotional distress" after the short-lived Uber trip. Bender is suing Shariah; his employer, Eddine Limousine; and Uber for $500,000 in compensatory dmaages and $250,000 in punitive damages.
Uber D.C.'s general manager, Rachel Holt, told WTOP the company has cut ties with Sharia.
The is not the first time an Uber driver has been accused of violent behavior since the San Francisco-based sedan service first came the D.C. area, in December 2011. In December 2012, a 20 year-old woman alleged that she had been raped by the driver of an Uber car that drove her home around 2:30 a.m. Uber cooperated with police in the investigation. The company said in a statement it could not comment because of the "ongoing criminal matter."
Uber D.C. General Manager Rachel Holt told Washington City Paper in an email that, "it is our policy to deactivate the driver account of someone if we receive information that they have been suspected of committing a crime."
D.C. police spokesperson Gwendolyn Crump tells The Huffington Post that the matter is "still an open investigation," and that no arrests have yet been made.
Uber was involved in a legal fight with the D.C. Council and Taxicab Commission through most of 2012.
In January 2012, D.C. Taxicab Commission Chairman Ron Linton said that the company was operating illegally inside the District. "We plan to take steps against them," Linton said at a D.C. Council hearing.
Council voted unanimously to allow Uber to operate in the city in December 2012.

Calling all HuffPost superfans!
Sign up for membership to become a founding member and help shape HuffPost's next chapter
BEFORE YOU GO
PHOTO GALLERY
Weapon Of Choice