After two straight home losses for D.C. United to Montreal and Philadelphia, it was the turn of Bastian Schweinsteiger and the Chicago Fire to roll into town. After failing to score in their last two games, and with Luis Acosta suspended after his sending off the previous week, United went with both Patrick Mullins and Sebastien Le Toux up front for the first time. It didn't make a difference, as United, once again, failed to score.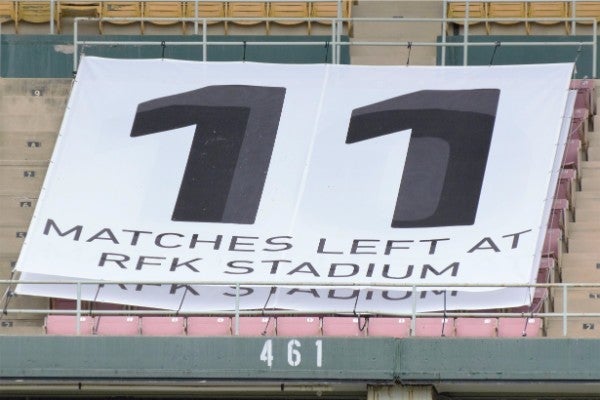 The first half of the game was full of end to end attacking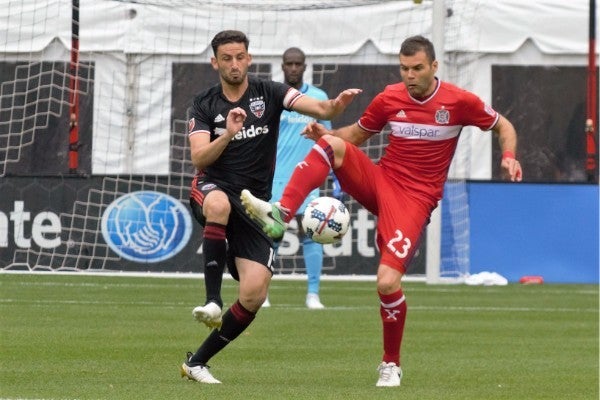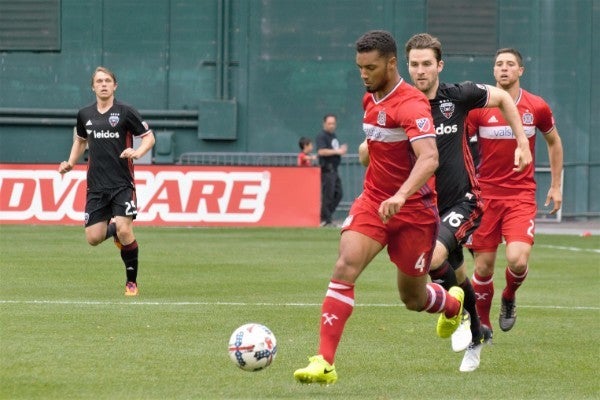 ...with neither side managing to secure an advantage, and Schweinsteiger showing that he's still more than good enough to play top level football.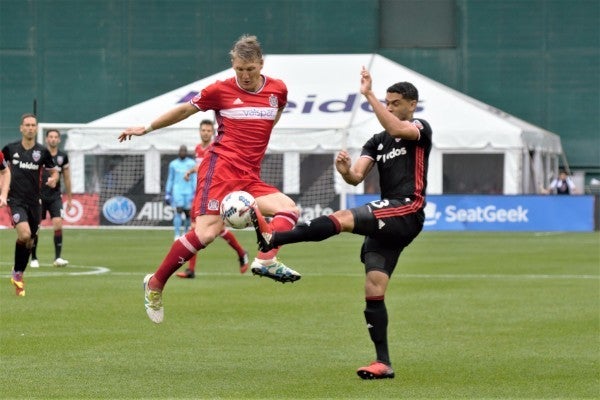 Bill Hamid, in the United goal, was called upon on several occasions to keep the ball out of the back of the net.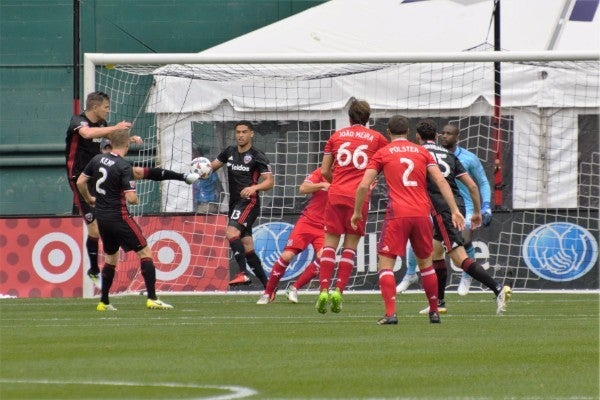 United continued to press, in their best half of this three-game home stand.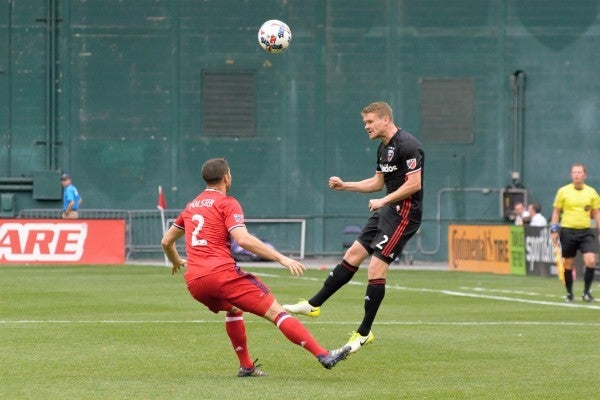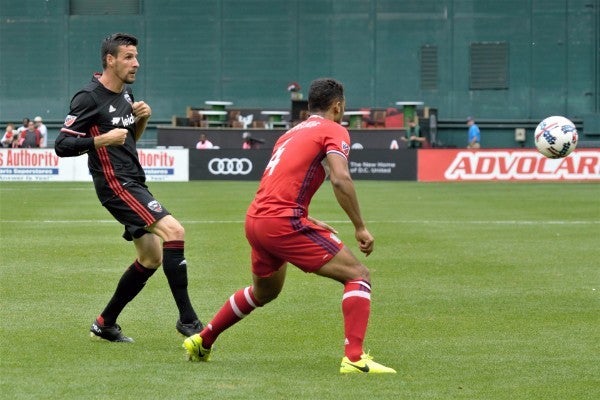 ...while throwing themselves into tackles to prevent Chicago from scoring.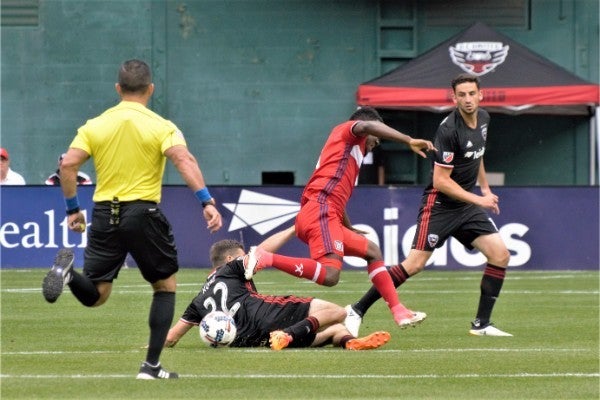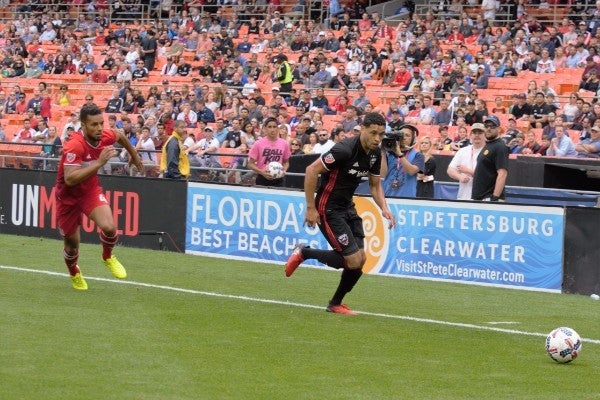 But the same was true at the other end, with Chicago's defense holding strong...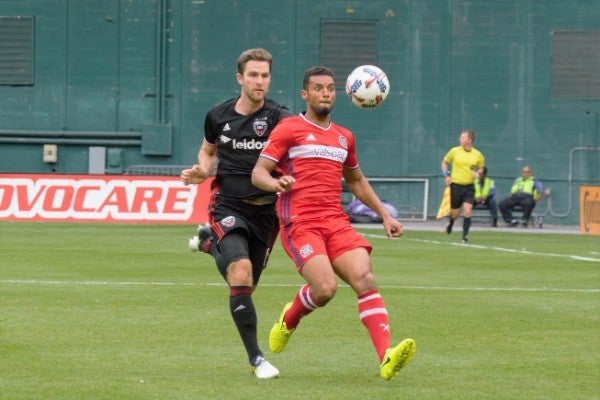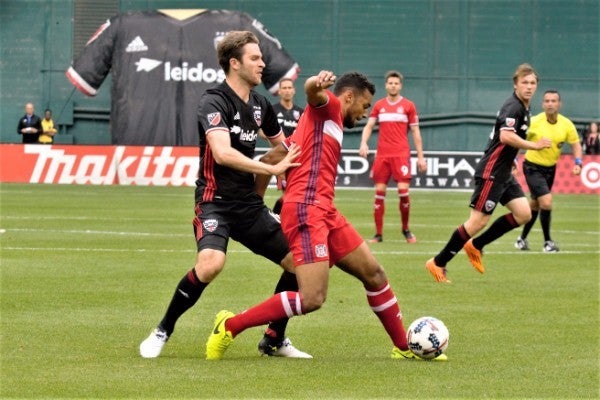 ...and Schweinsteiger doing what he does best.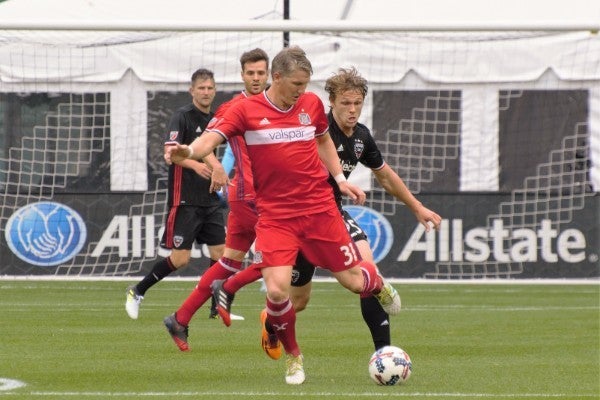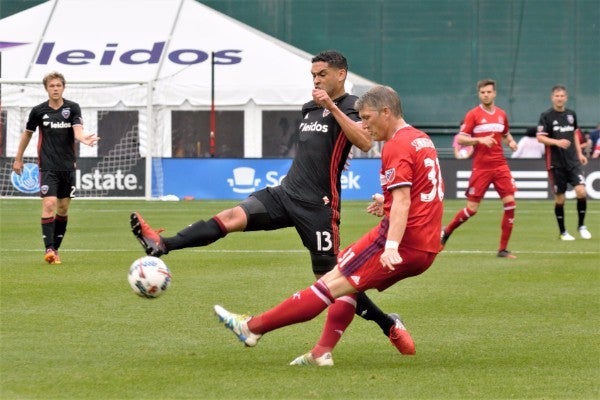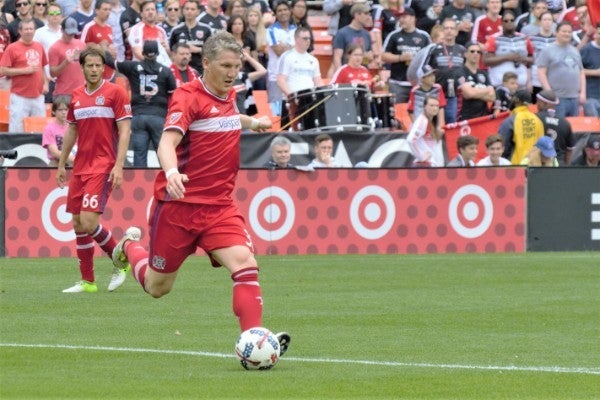 While Dax McCarty continued to show why the Red Bulls shouldn't have traded him.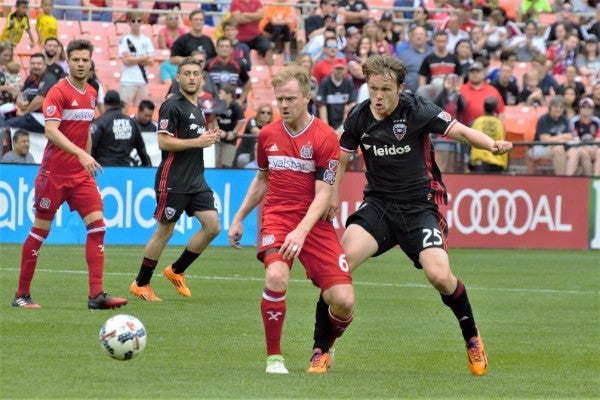 Which meant that Hamid was called upon again...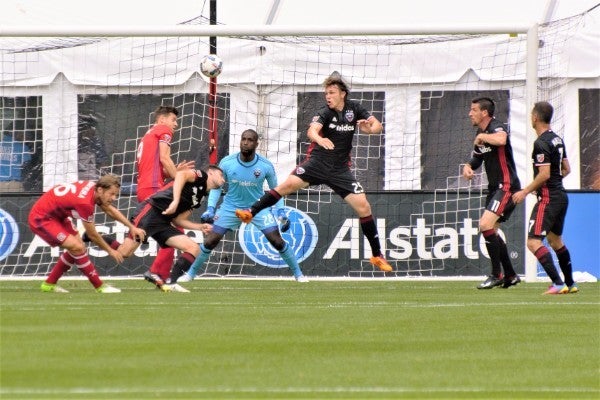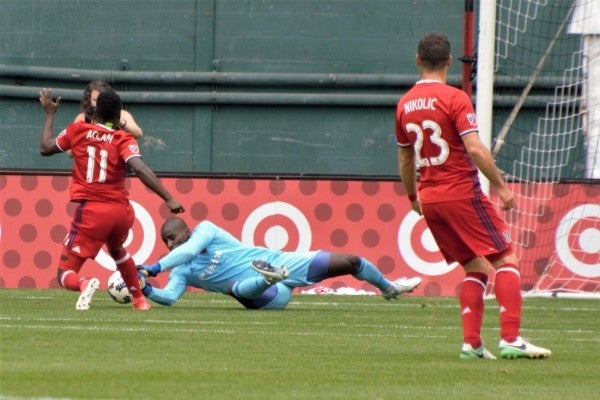 ...as Chicago went closer and closer.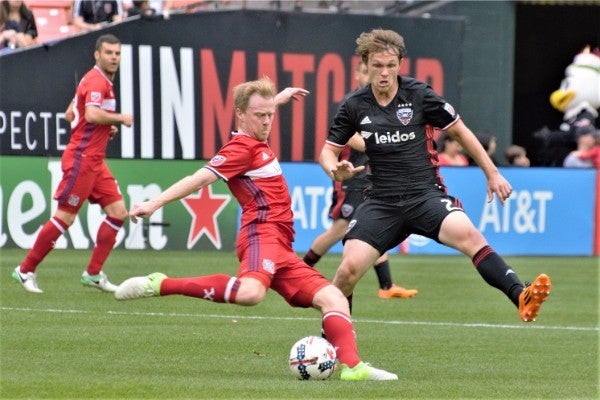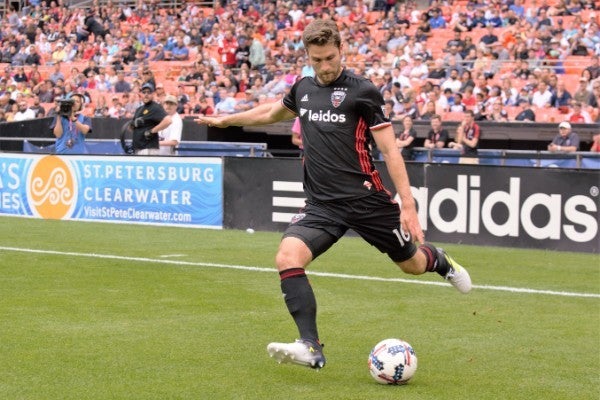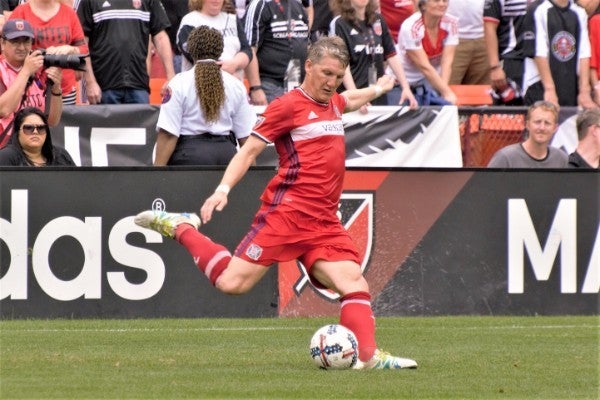 ...but still Hamid stood strong.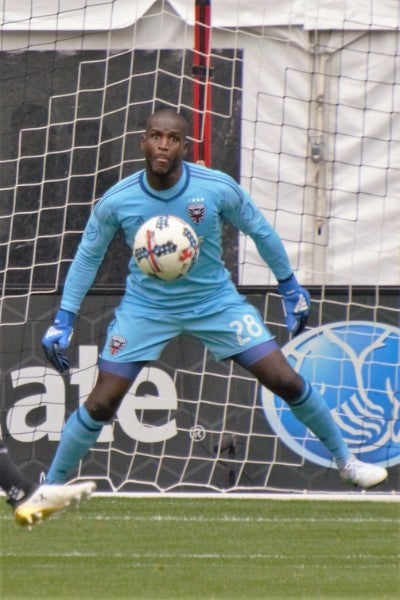 United did have their chances too, but nothing that challenged Matt Lampson in Chicago's goal.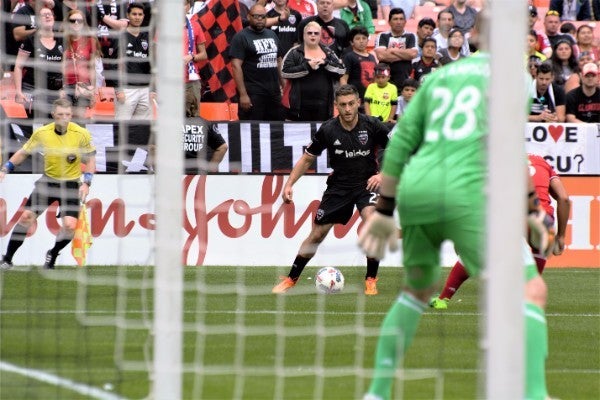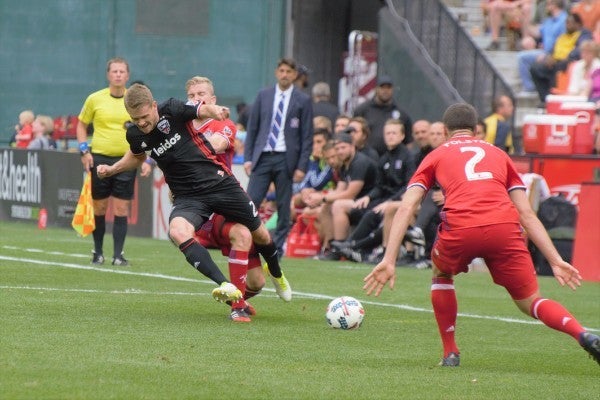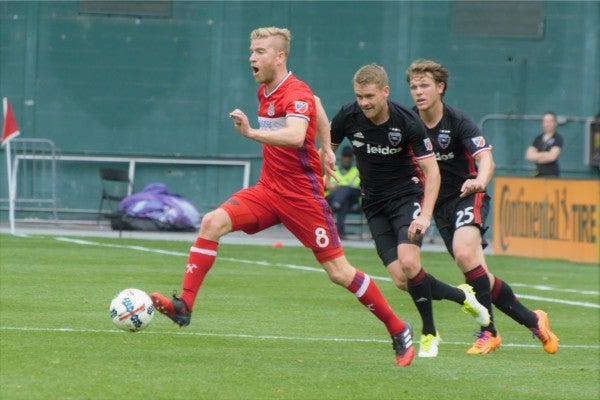 As the half wore down, Hamid made another save, to keep the score at 0-0.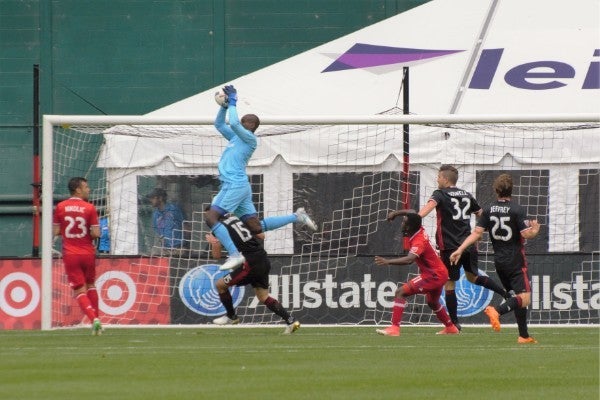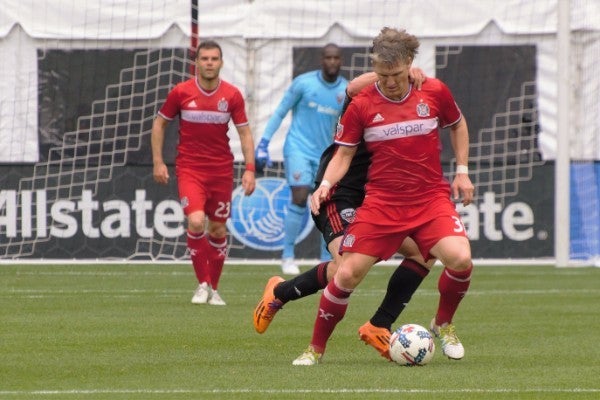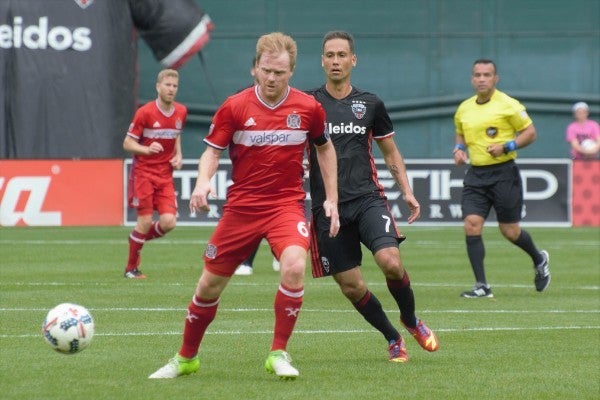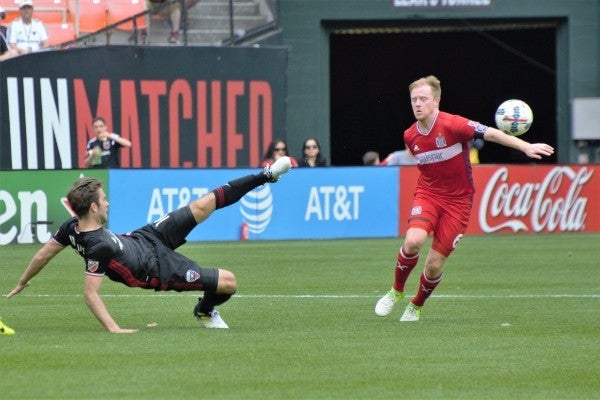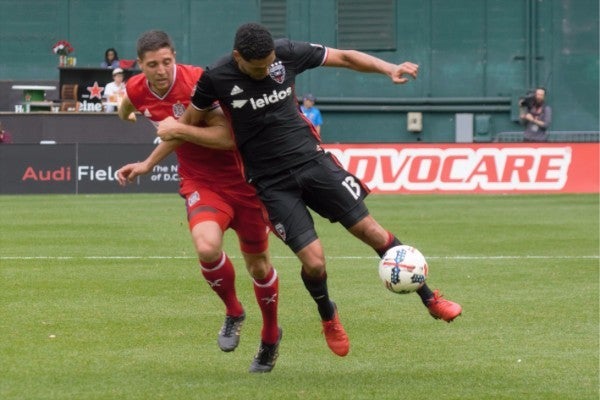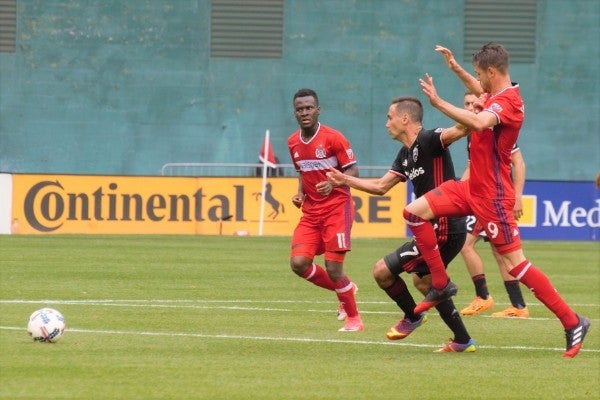 When the second half started, it was Chicago that started out the more livelier of the teams...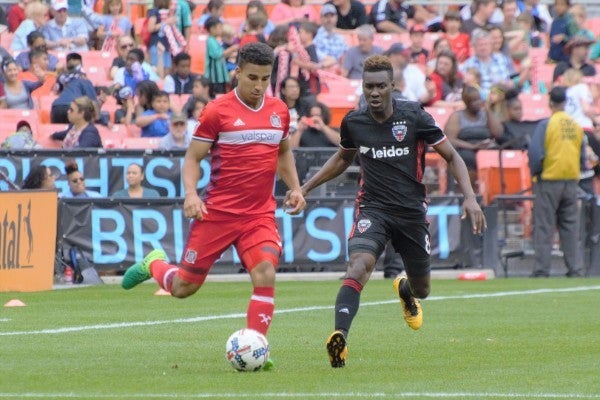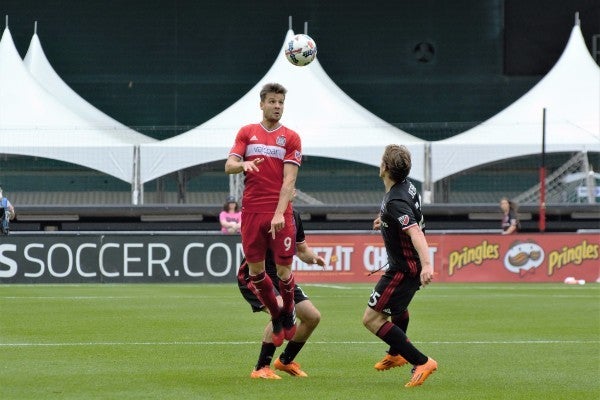 ...and in the 52nd minute David Accam slid the ball past Hamid to give Chicago a lead they'd not relinquish...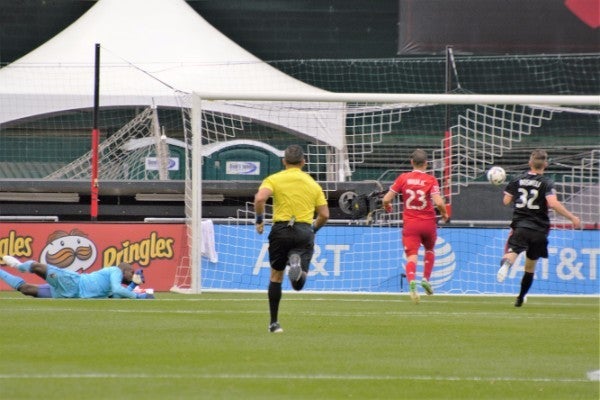 ...which he celebrated by leaping at, and kicking the corner flag.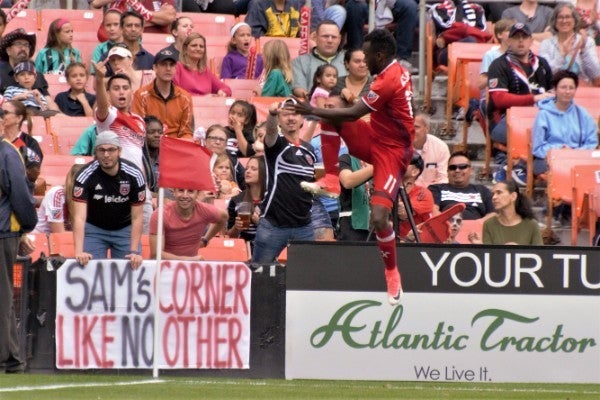 This spurred United on to attack... through Le Toux...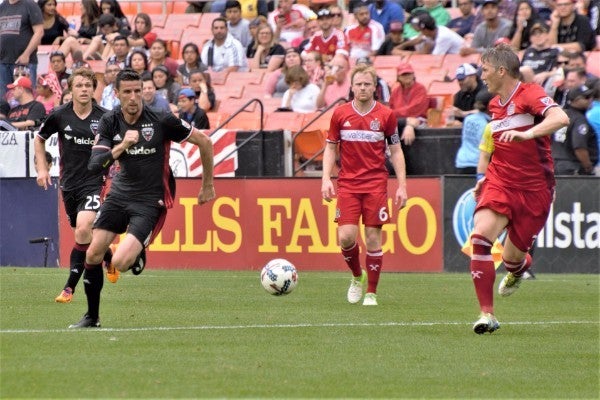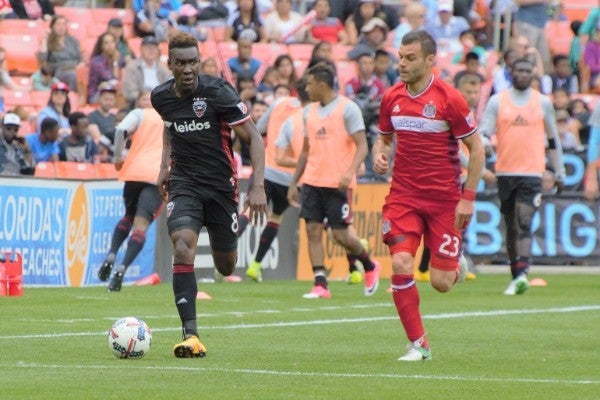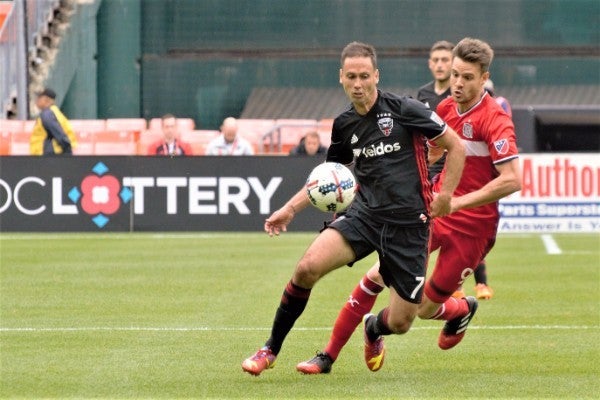 ...but none of the three managed a shot on goal, despite these attacks.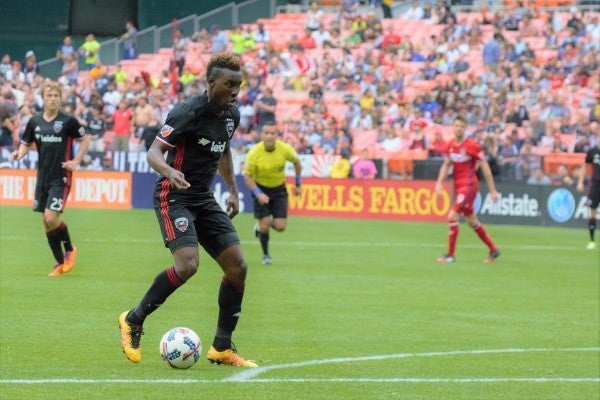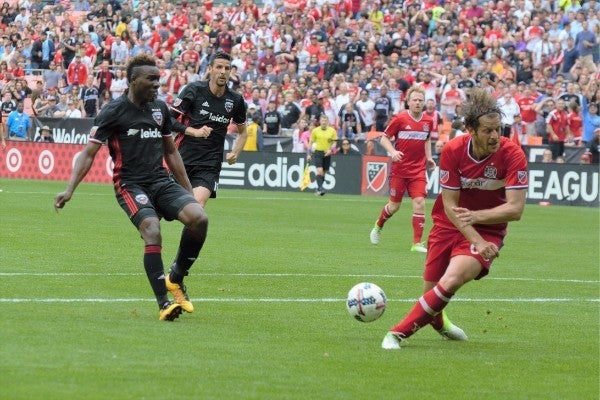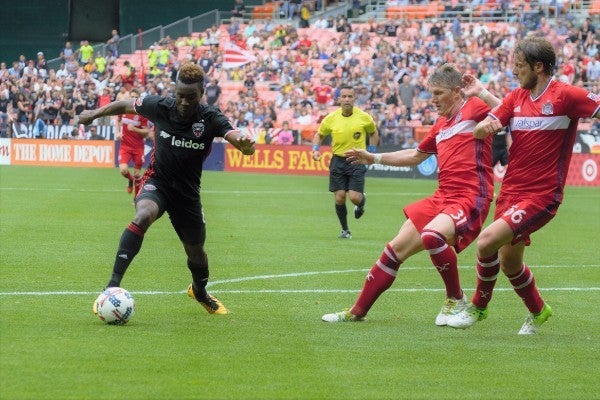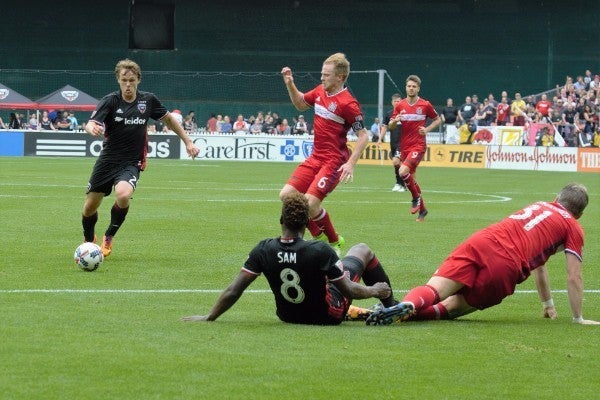 United defender, Steve Birnbaum, did manage to actually get the ball on target, but the ball was saved by Lampson.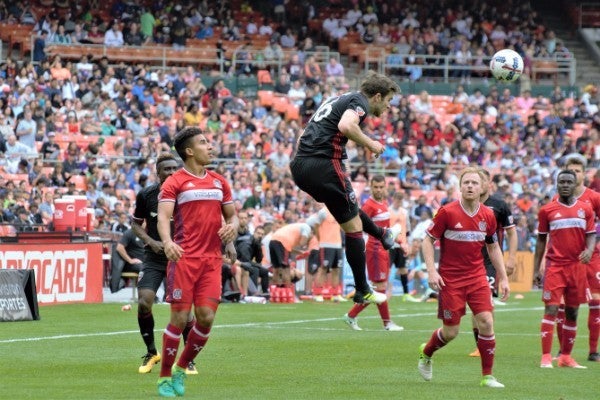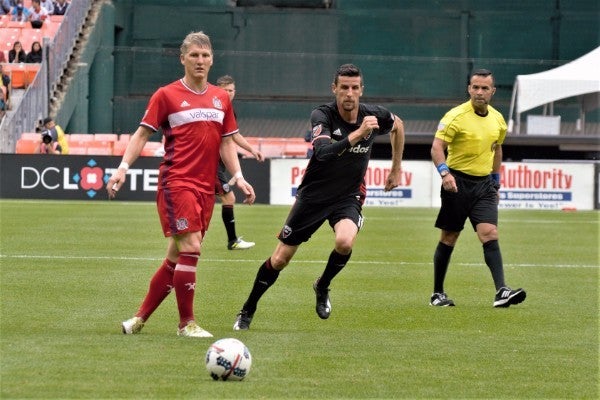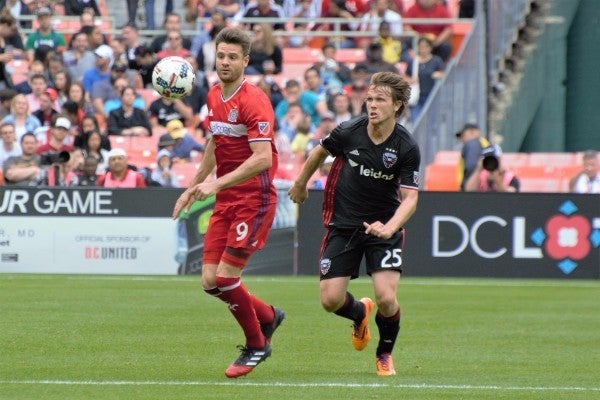 Chicago weren't idle, they continued to attack, in some cases breaking away after a United attack, but they were unable to extend their lead.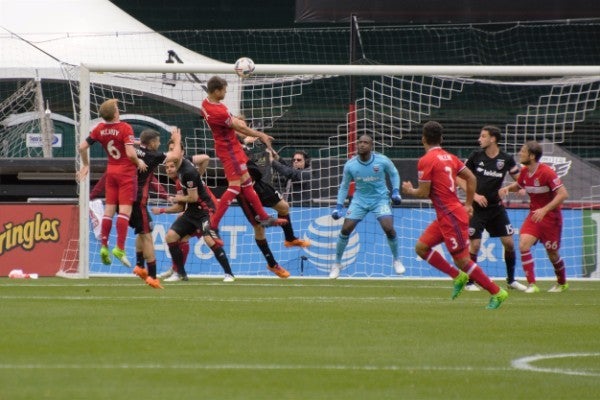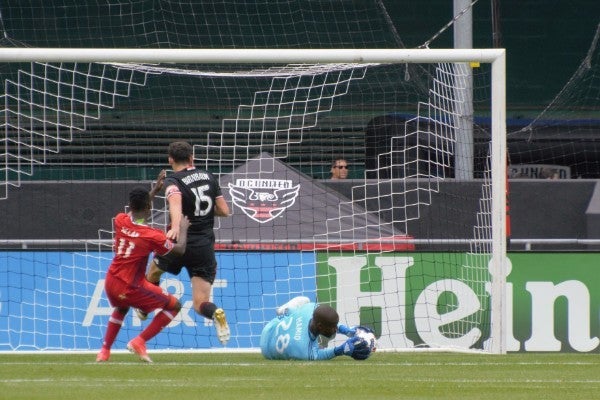 United's continued to press forward, but Chicago's defense held strong...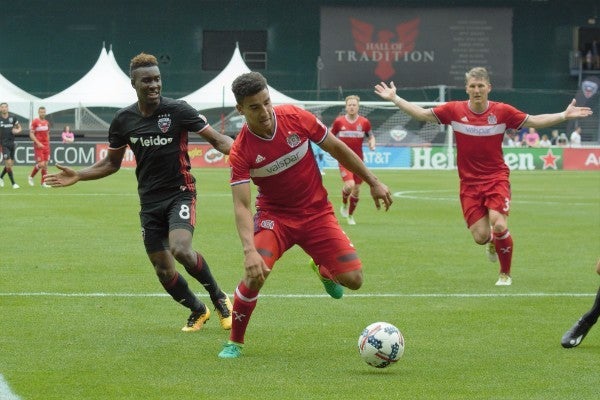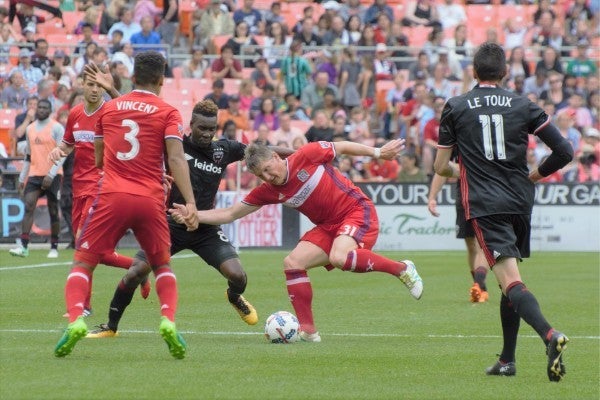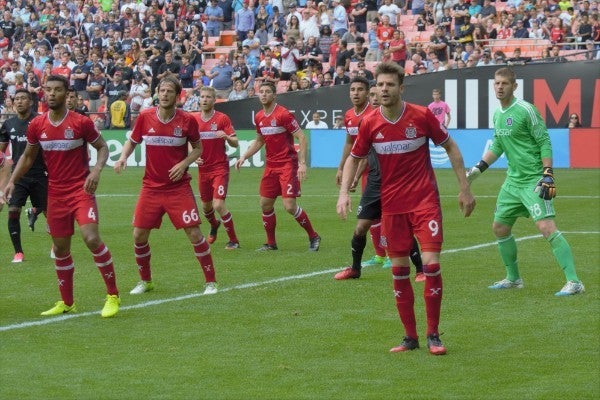 ...not allowing United access to shooting lanes.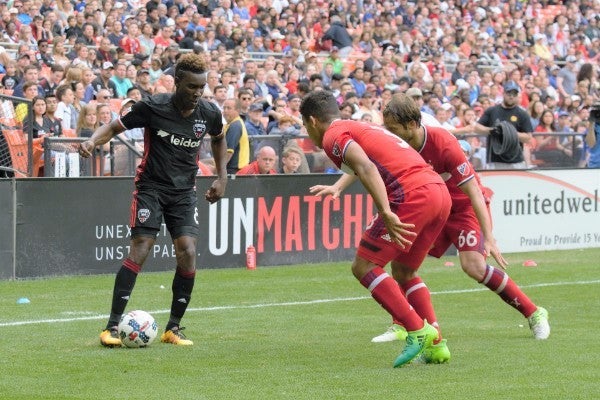 Even Sam's Karate kid impression was to no avail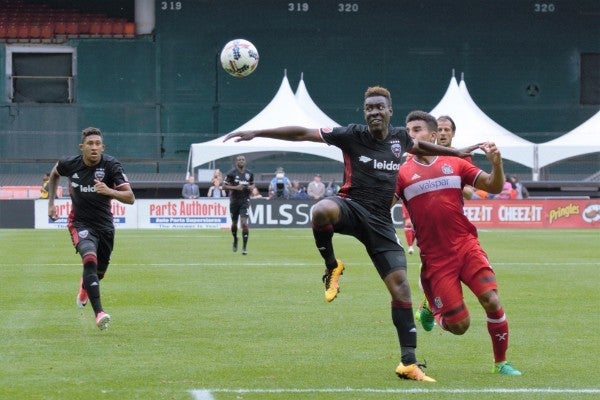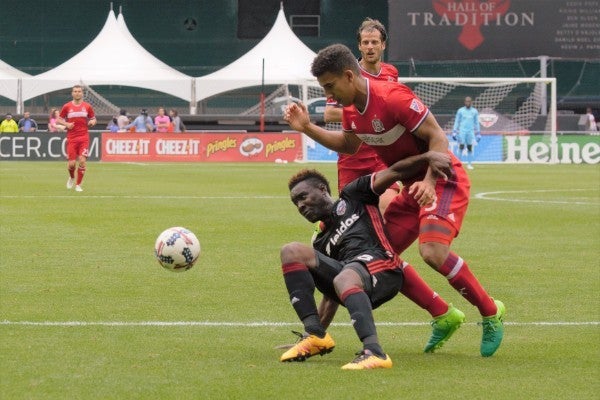 ...and while substitute Jose Guillermo Ortiz managed a shot on goal, the equalizer was not forthcoming, and Chicago took the 3 points, while United managed 0 points from their 3 home games, scoring 0 goals, with 6 against.