This game, between two of last season's Eastern Conference playoff contenders saw both of them start outside the playoff positions. The Montreal Impact entered the game on a 2 game winless streak, while DC United entered on a 2 game unbeaten streak (including the 3-1 win in Atlanta), as well as a 2 game home winning streak. However, the game, in rather wet conditions, did not go according to the script.
Just before kickoff, it was that announced starter, Bill Hamid, instead sat on the bench for United, allowing Travis Worra to get his first game time of the season.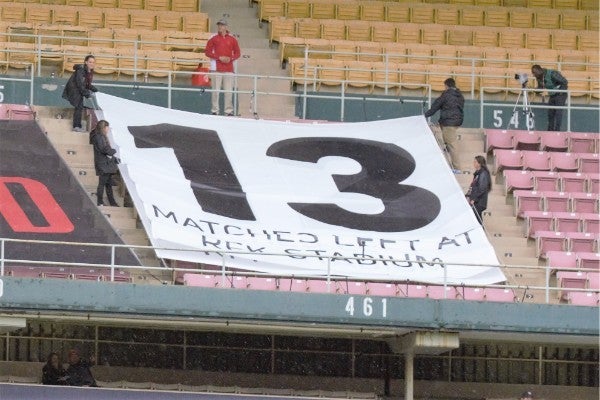 From the opening kickoff, it appeared that Montreal's goal was to clog the midfield and restrict United's opportunities. This tactic worked well for them against a lackluster United team.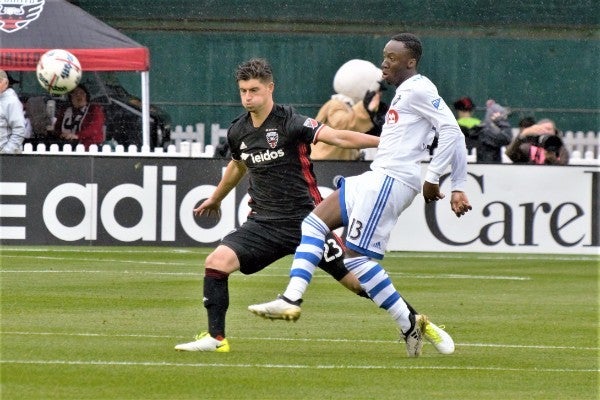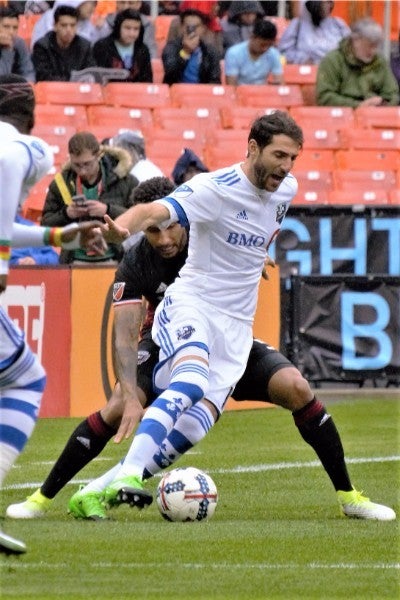 When United did manage to push into the Montreal half it was quickly closed down...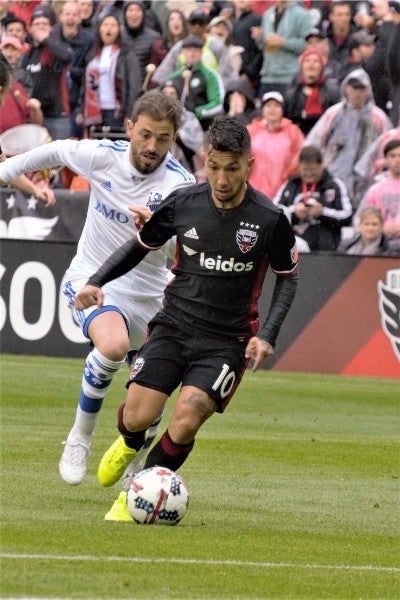 ... and moved back the other way...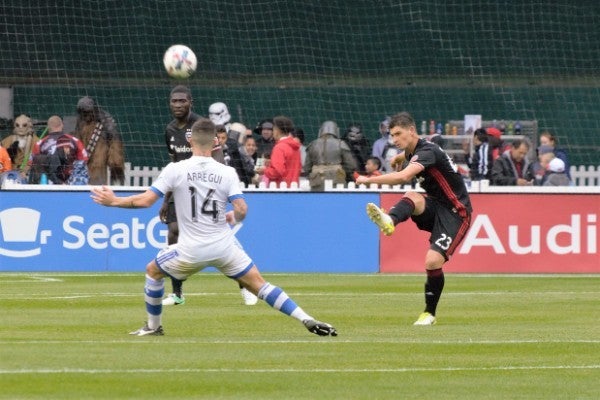 Worra saw more of the ball than his counterpart in the first half, as Montreal were able to do more with their possession.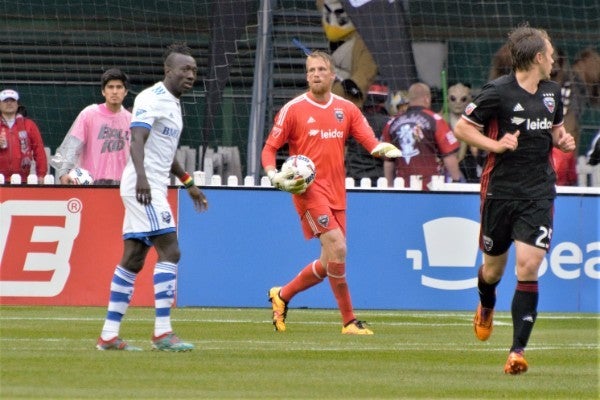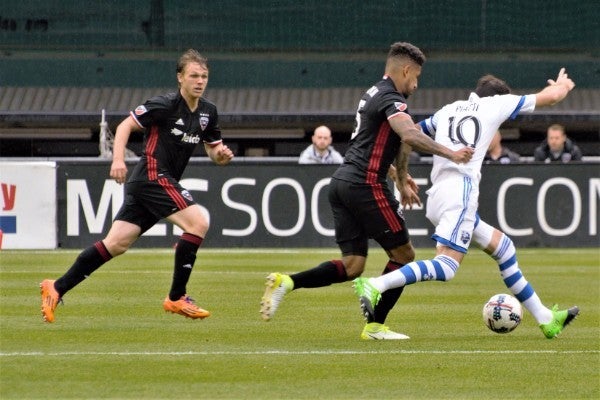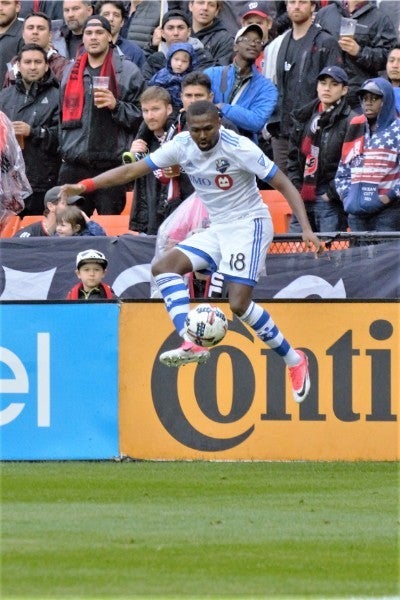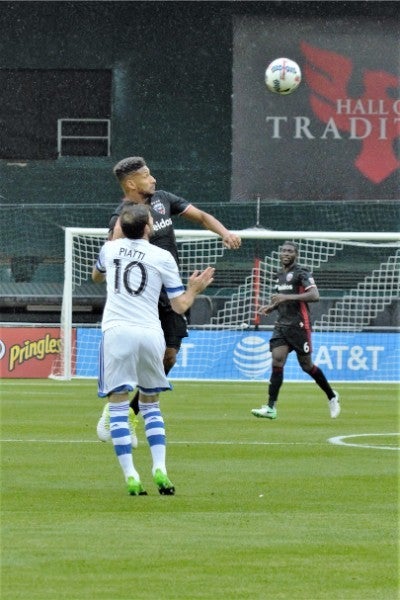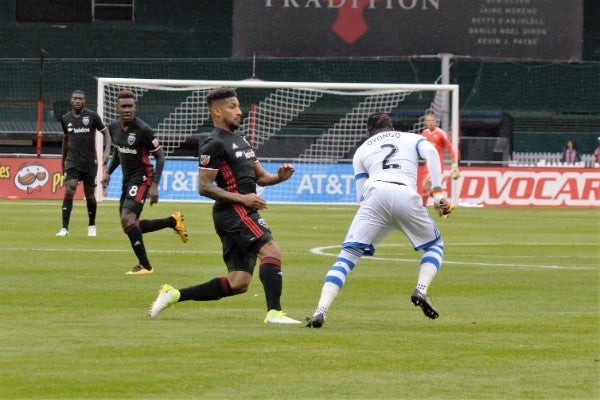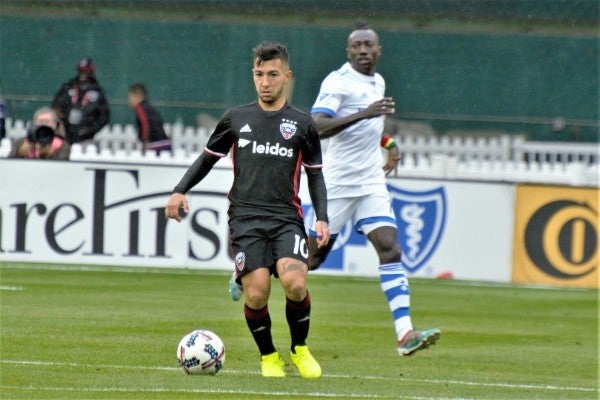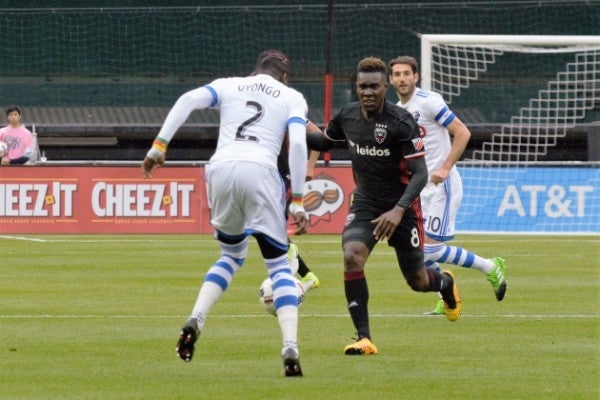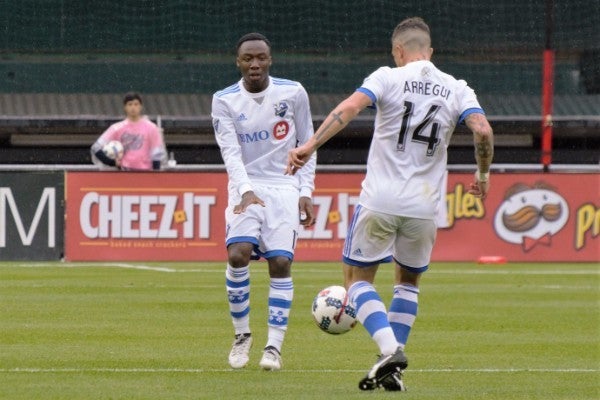 Then in the 13th minute, a period of concentrated attack, ended with the ball on Ballou Jean-Yves Tabla's boot, who jinked through the United defense, and stroked the ball past the outreached arm of Worra, to give Montreal a lead they'd not surrender.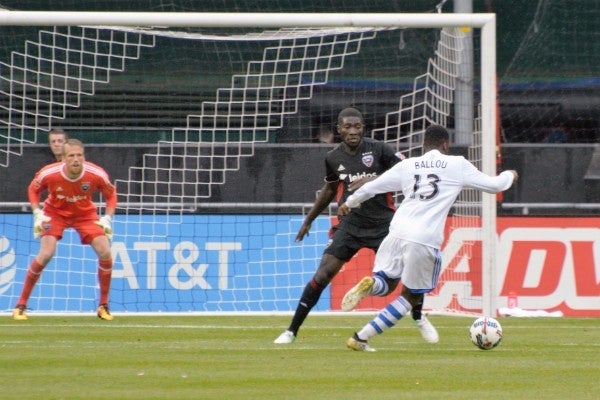 This wasn't a turning point for United, who continued to allow Montreal to attack their half of the pitch...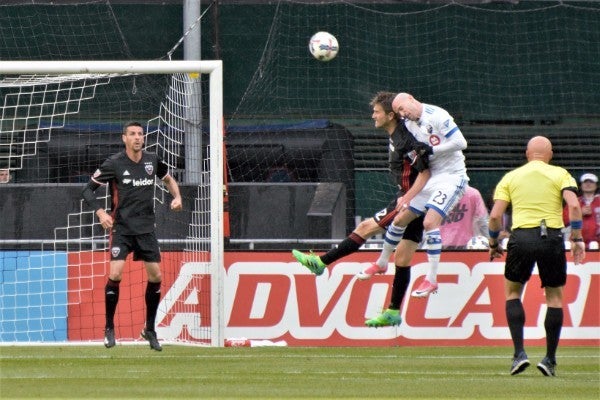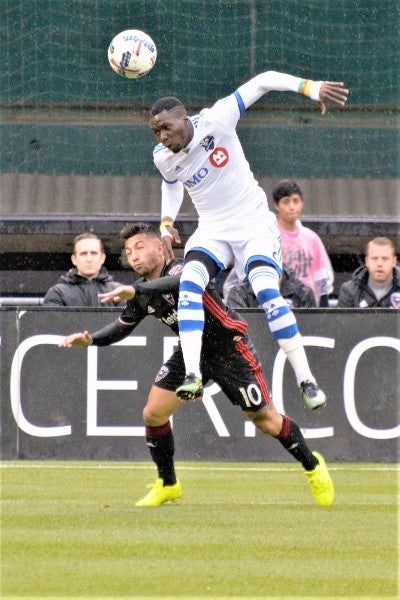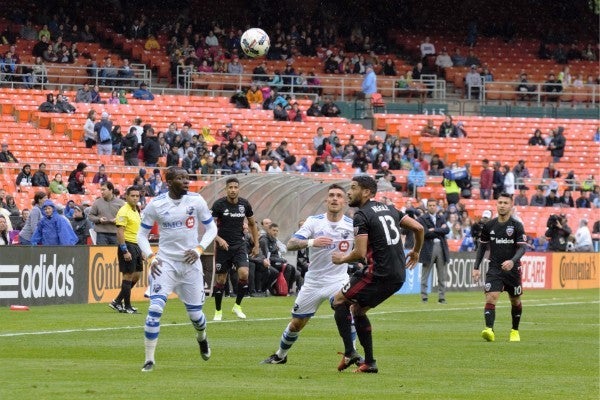 ...the rare United sorties into the Montreal half...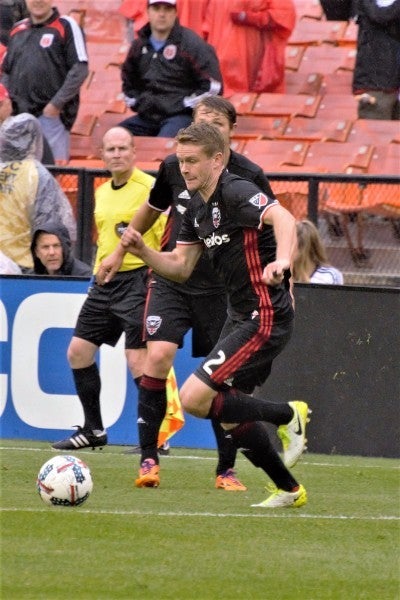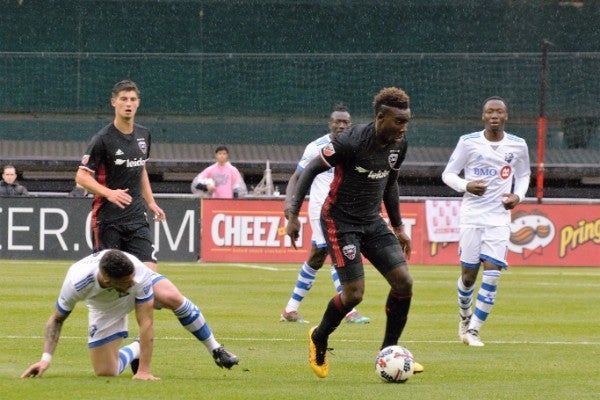 ...were snuffed out by the Montral defense...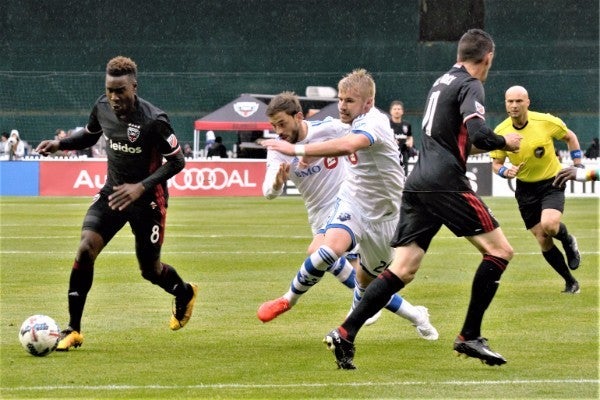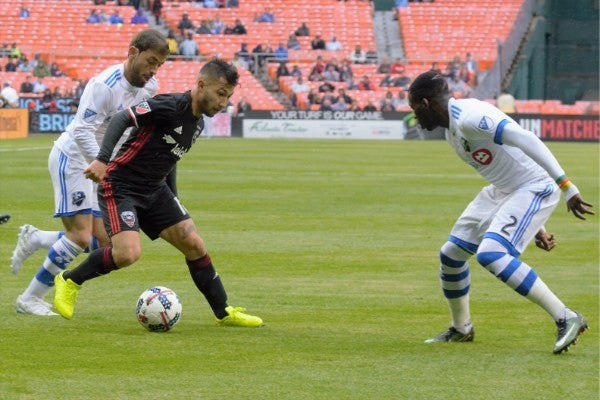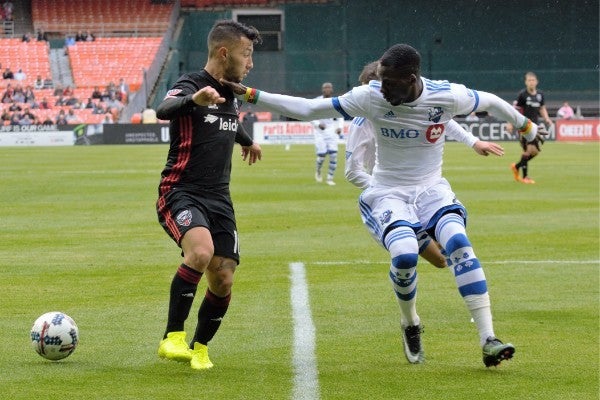 With Montreal finding themselves on the counter attack...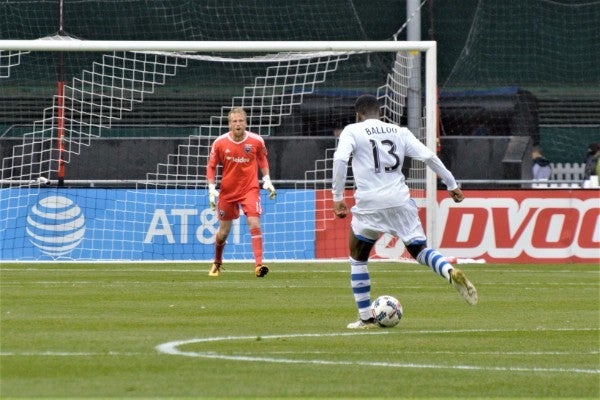 ...although Worra was equal to the task when called upon.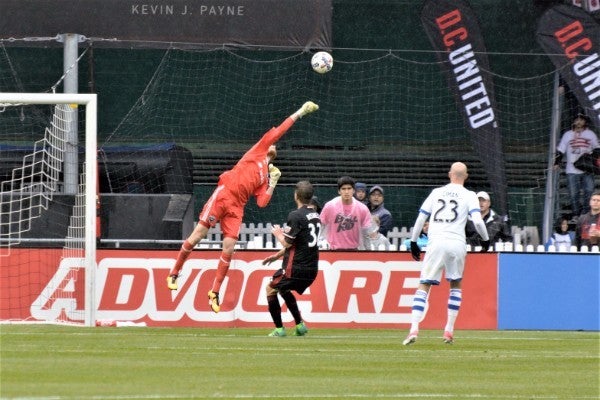 Towards the end of the first half, United started to come into the game a little...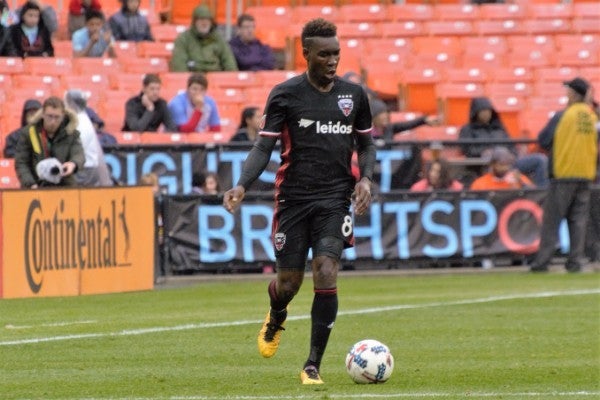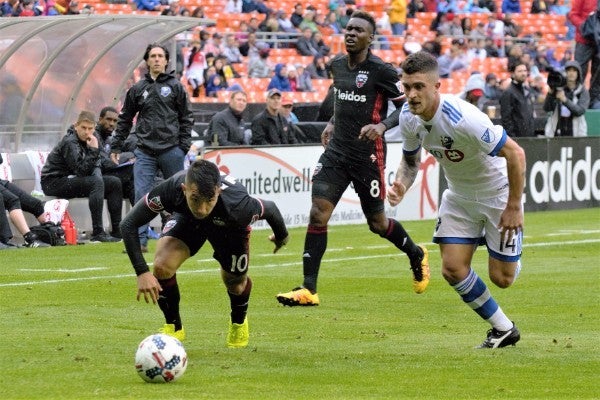 ...but even Luciano Acosta couldn't find a way through.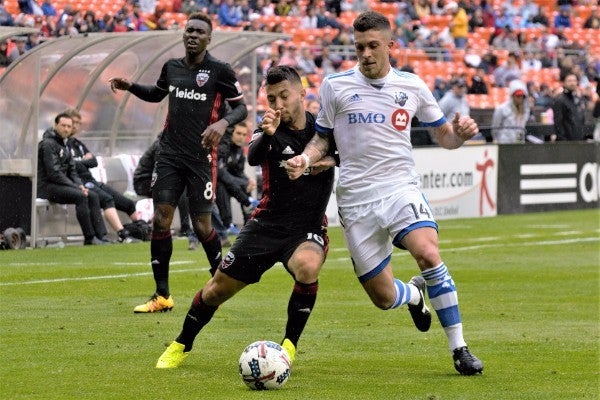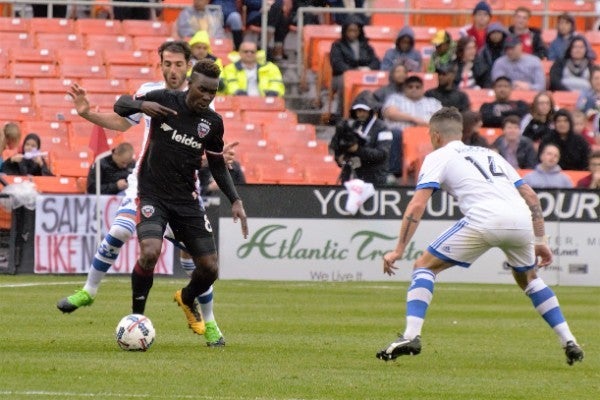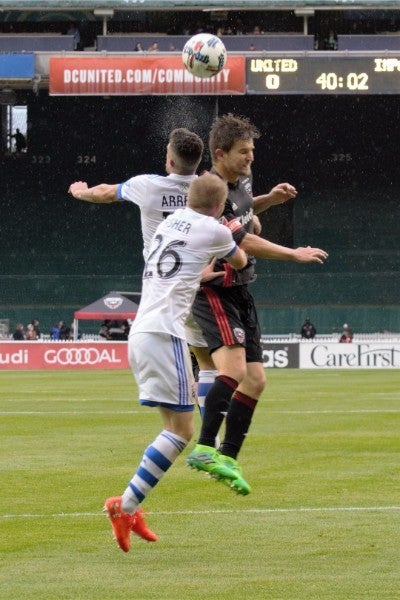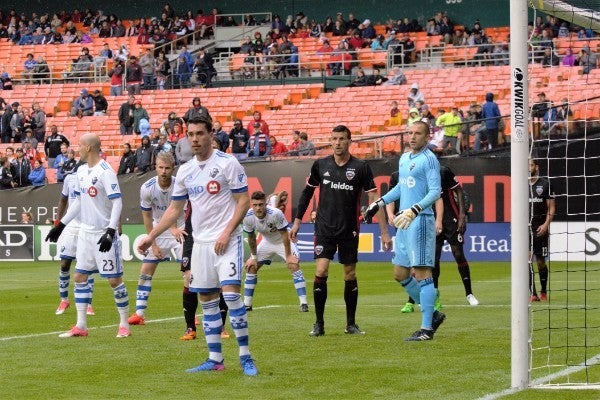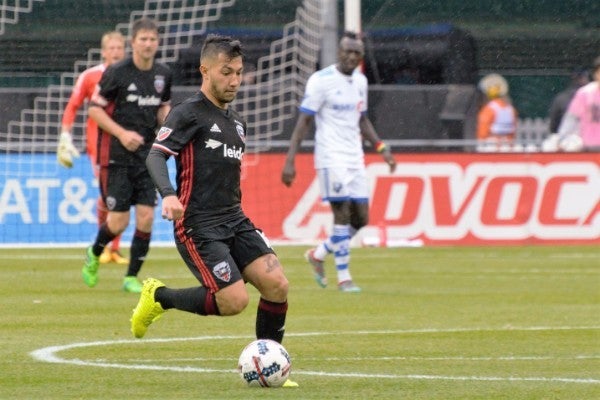 So the first half ended with Montreal leading by 1 goal to nil, and United looking like they needed to do something differently, in fact head coach Ben Olsen stated, in his post game press conference, "I thought the whole first half, we were full of shit". So he brought Sebastien Le Toux off, and brought Patrick Mullins on.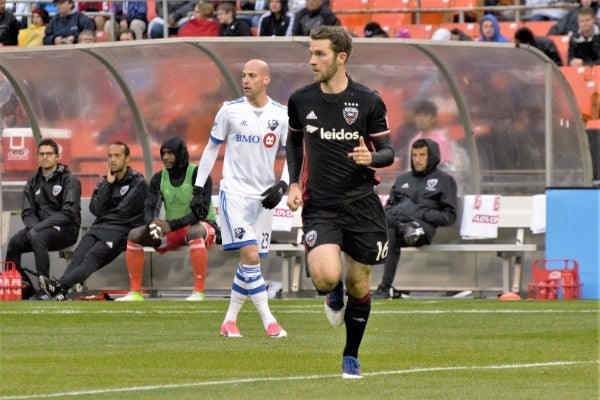 Not much changed though, Montreal continued to clog the midfield, and make life hard for United to get things going.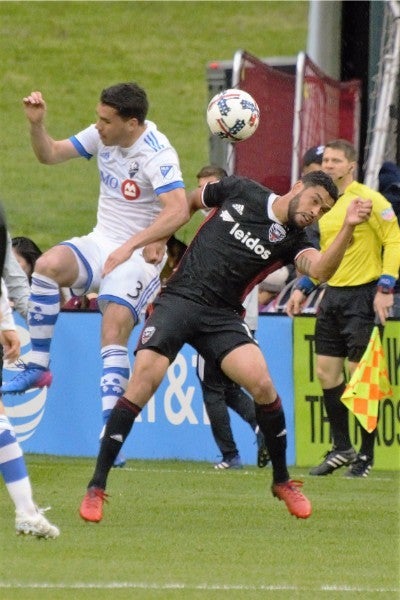 When Acosta did get the ball, he was rarely given much time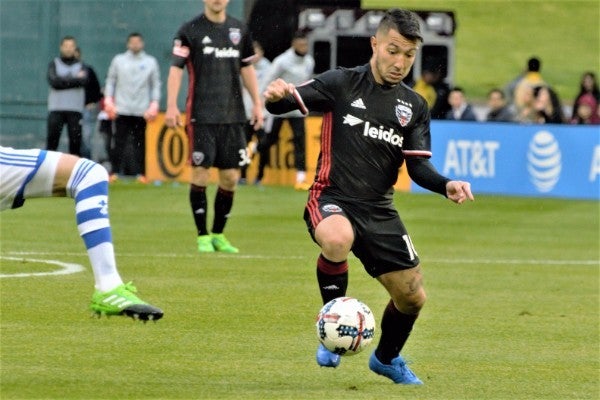 ...although he did manage to get 3 off-target shots off.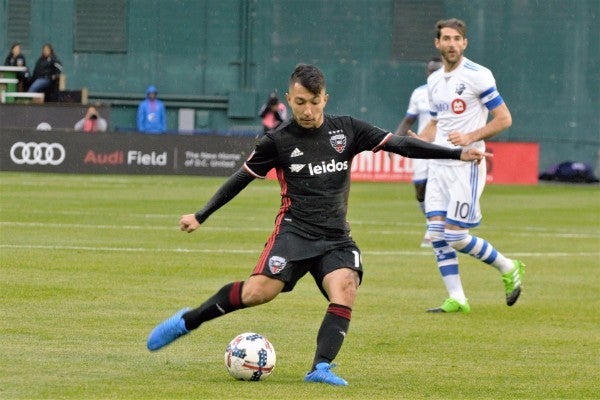 United's usual flank play wasn't humming either... and when Lloyd Sam did get to see the ball down the right, he wasn't able to do much with it.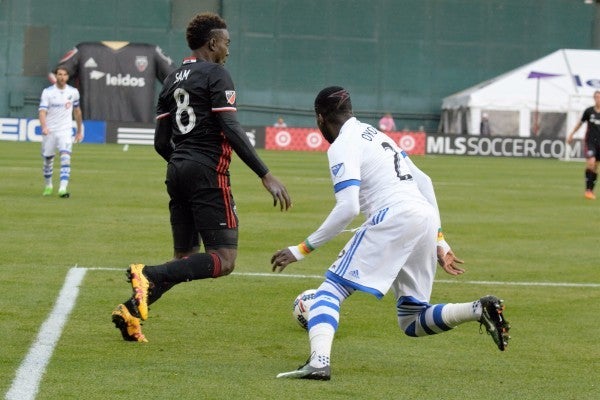 Montreal continued to closely mark United players at every opportunity.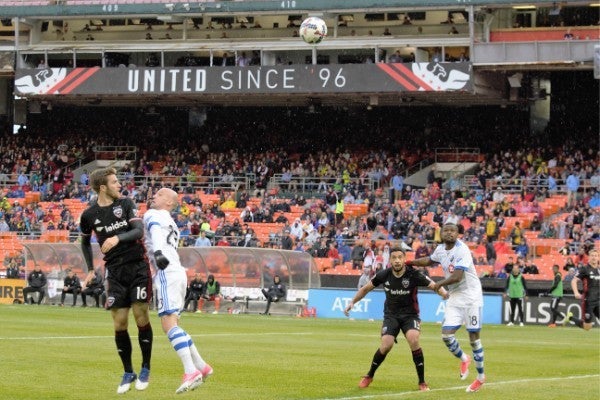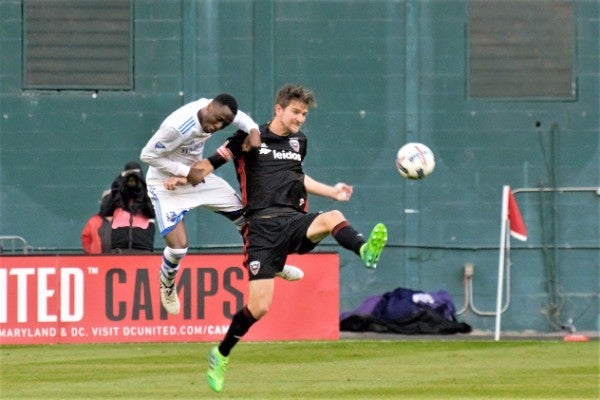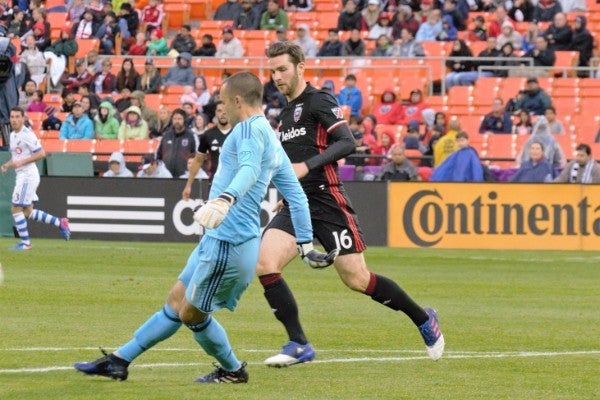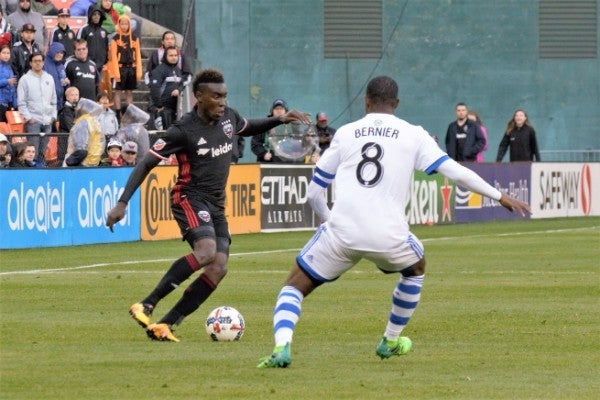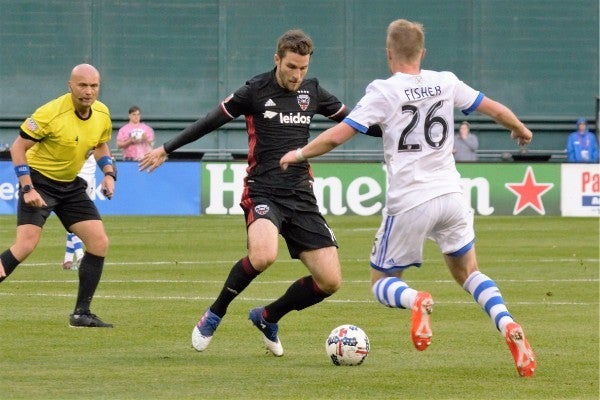 United only managed to get two shots on goal the entire game, one from Mullins, and one from Ian Harkes...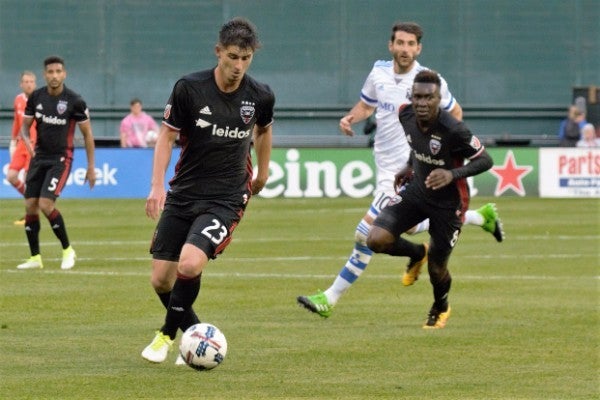 ...but neither beat Evan Bush in the Montreal goal.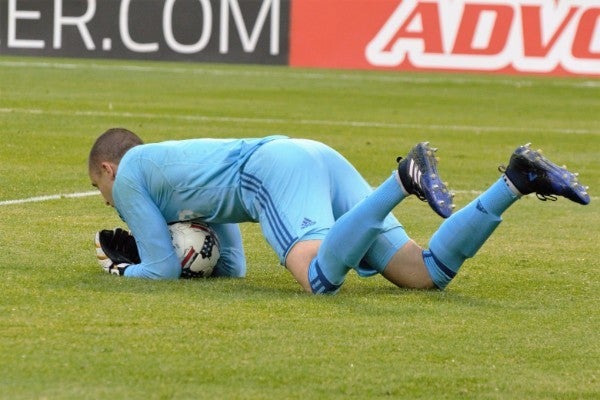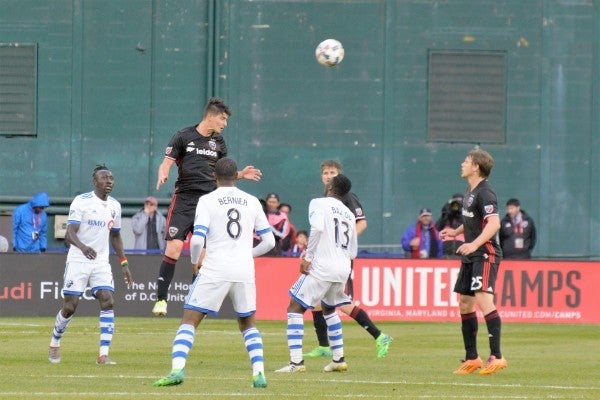 As the game progressed, defender Kofi Opare was sent up front, Harkes was replaced by Marcelo Sarvas, and Sam was replaced by another foward Jose Guillermo Ortiz.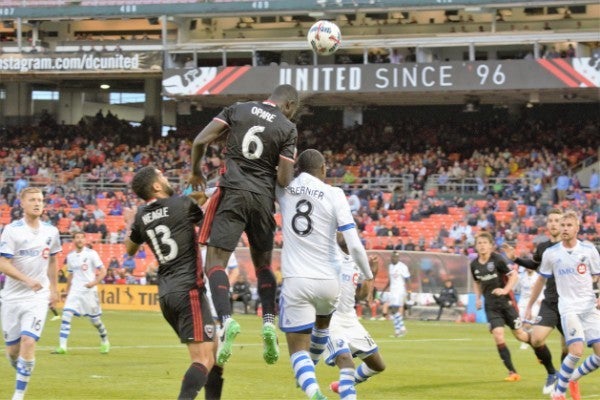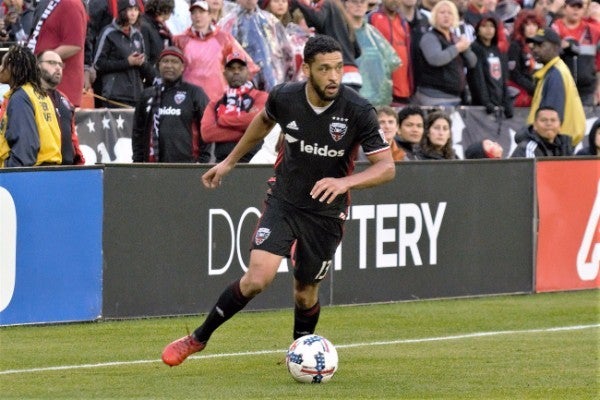 This looked to pay off for a moment, when Opare put the ball into the net, but he did so from an offside position, so it did not count.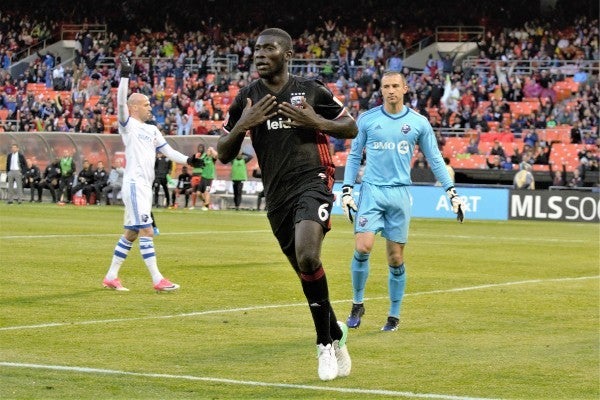 The game ended with United trying and trying to get that elusive equalizer...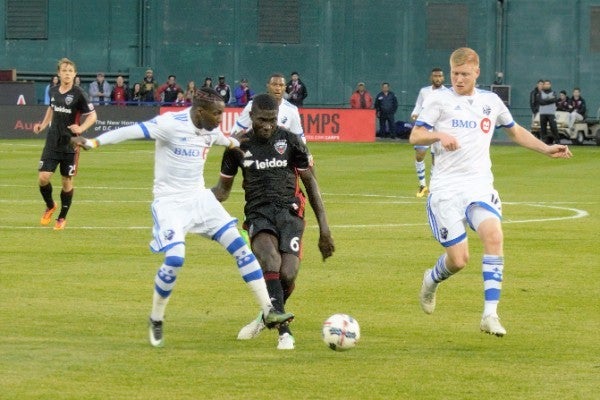 ...and continuing to be stymied by the compact Montreal team.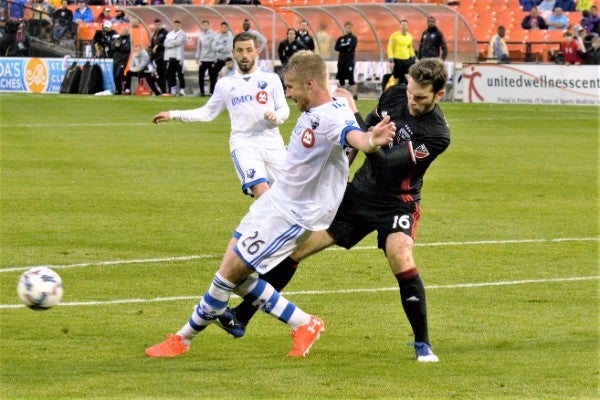 Leaving Montreal with a smile on their faces as they moved to within a point of United in the Eastern Conference standings.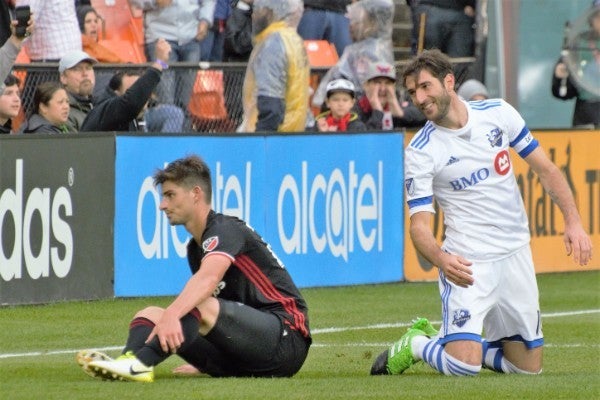 Calling all HuffPost superfans!
Sign up for membership to become a founding member and help shape HuffPost's next chapter
This post was published on the now-closed HuffPost Contributor platform. Contributors control their own work and posted freely to our site. If you need to flag this entry as abusive,
send us an email
.