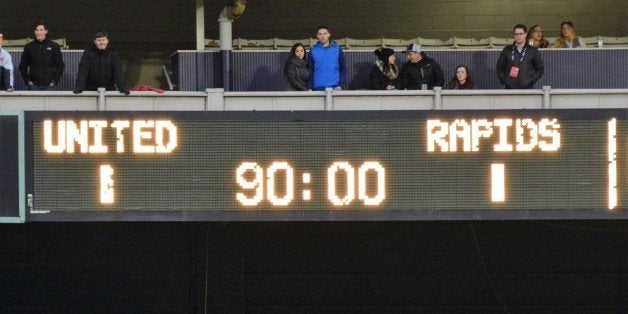 The big announcement in the MLS world on Sunday was that the US National team goalkeeper, Tim Howard, had signed for the Colorado Rapids, and would be playing for them once his season at Everton was over. This game in DC was their first since the announcement, and Howard was there to watch the game.
The last time these teams met, it was a 1-1 draw, with Colorado taking the lead, and United scoring the equalizer in the last 10 minutes. A similar script was followed here, despite United having 5 different starters to that day, and Colorado 7.
The game began with United the new United signings trying to get the team ahead as soon as possible, with Luciano Acosta jinking his way through the Colorado defense,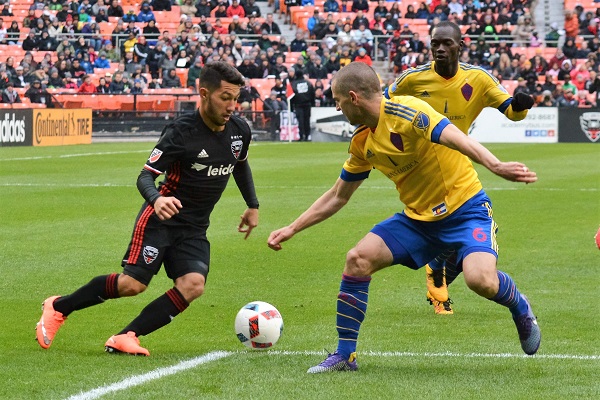 Lamar Neagle looking for openings,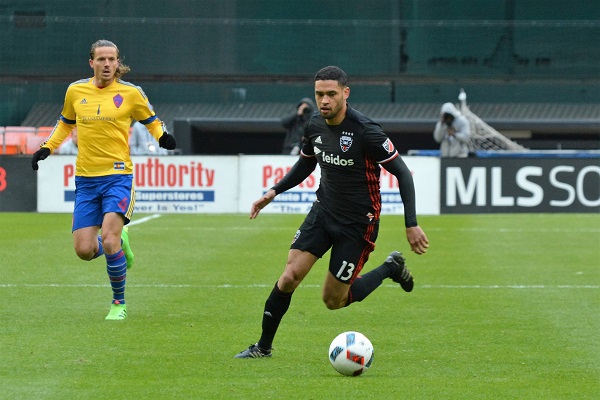 Marcelo knocking the ball into the box,
...and Patrick Nyarko tearing down the right flank.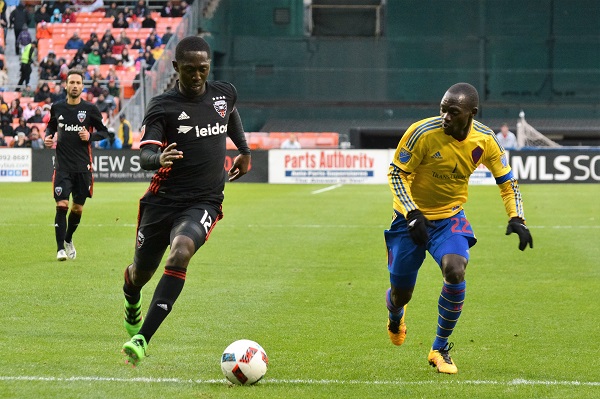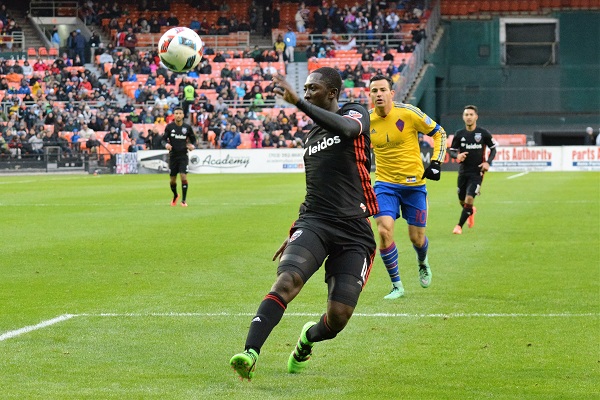 But both sides were unable to break down either defense, in what quickly became a fairly scrappy game, with 4 Colorado players and 1 United player booked, as Nyarko soon found out.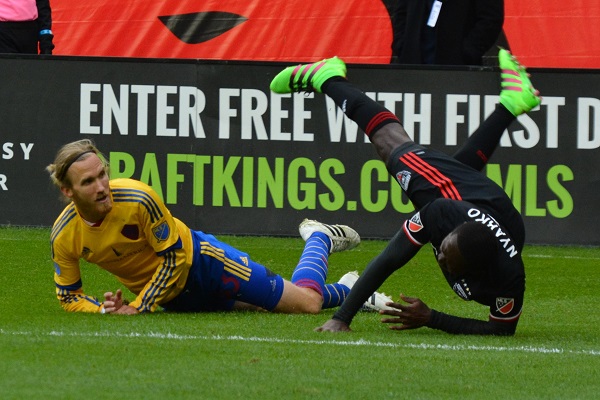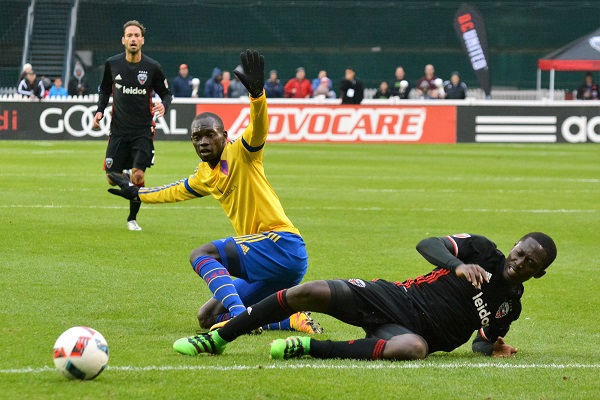 5'3" Acosta found himself being marked by 6'7" Axel Sjoberg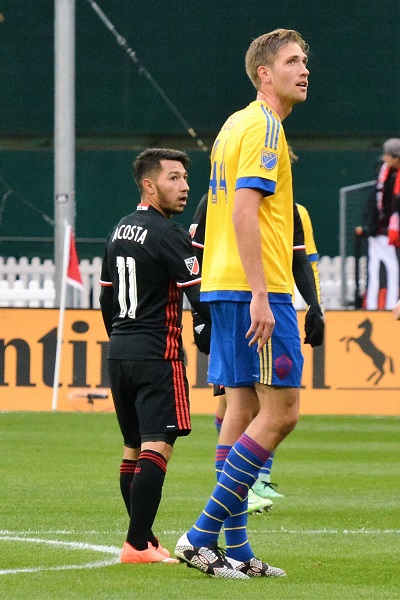 The best chance of the half fell to Colorado in the 31st minute when a shot from the right hand side flew over everyone, hit the left post, and rebounded into the leg of the sliding United keeper Travis Worra, where it ricocheted away from goal.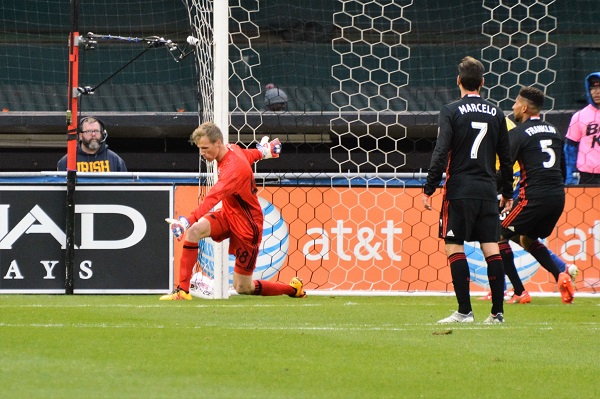 United kept crossing the ball in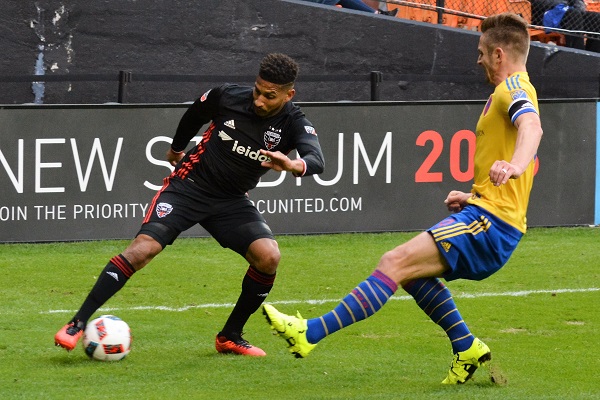 ...and were rewarded with several corners,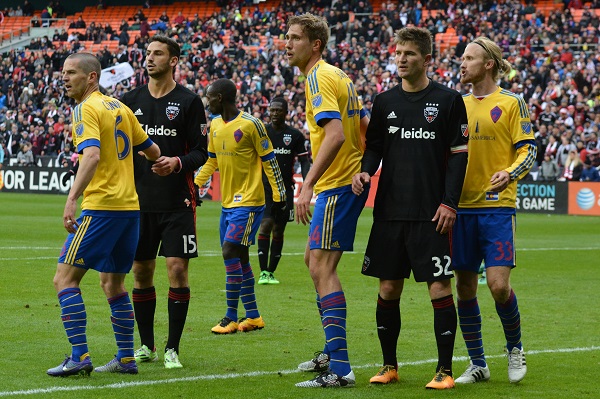 but there weren't really any shots that troubled Zac MacMath in the Colorado goal.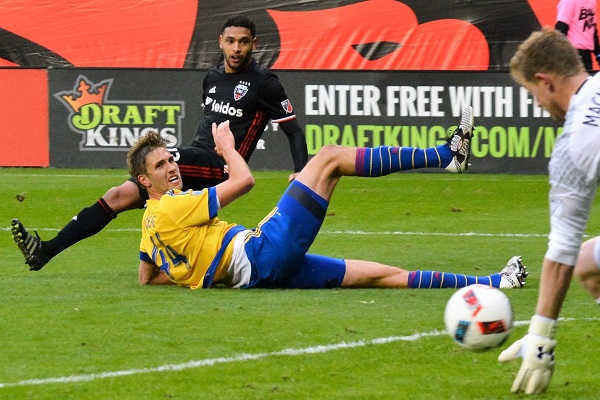 The 2nd half was very similar to the first. With Acosta not delivering the same attacking intensity as at the start of the game, he was subbed out for Fabian Espindola in the 60th minute.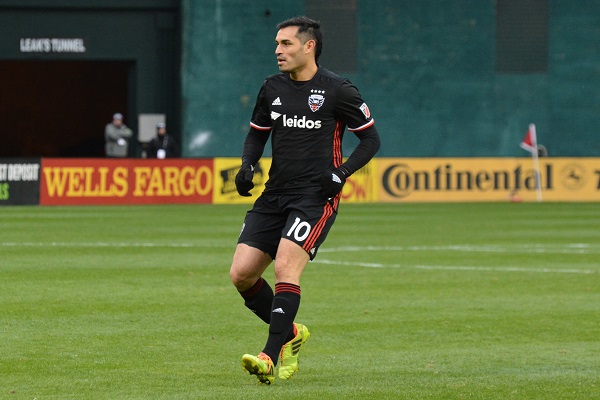 In the 67th minute, a shot from United's Steve Birnbaum rocketed over the bar, resulting in Colorado taking the ball down the other end, taking a shot, and getting a corner. From this set piece Dillon Powers broke the deadlock.
In the 73rd minute, Álvaro Saborio replaced Chris Rolfe in an attempt to get some fresh attacking legs on the field. Which worked as, in the 80th minute, a shot from Saborio was cleared off the line, right into the path of Espindola, who smacked the ball into the back of the net, roaring in approval.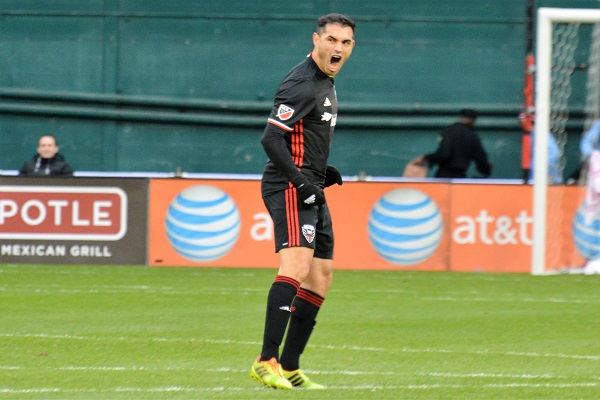 From that point on it was all United, as they attempted to take the lead and the three points, for their first win of the season.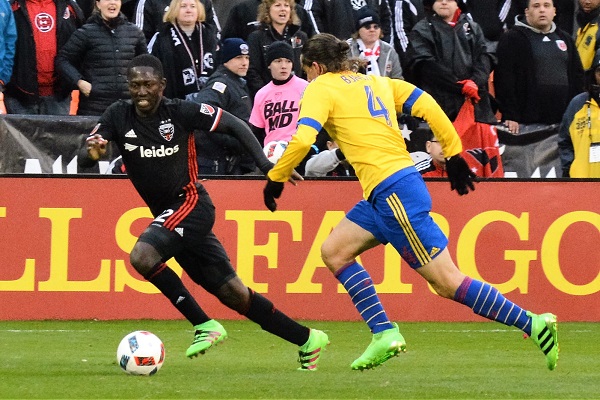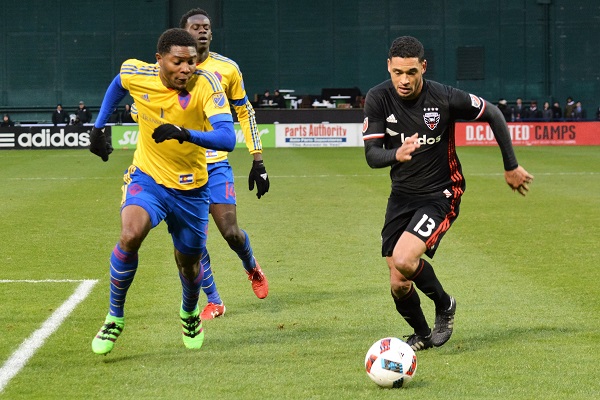 But it was not to be, and the game ended with one goal, and one point apiece.
REAL LIFE. REAL NEWS. REAL VOICES.
Help us tell more of the stories that matter from voices that too often remain unheard.