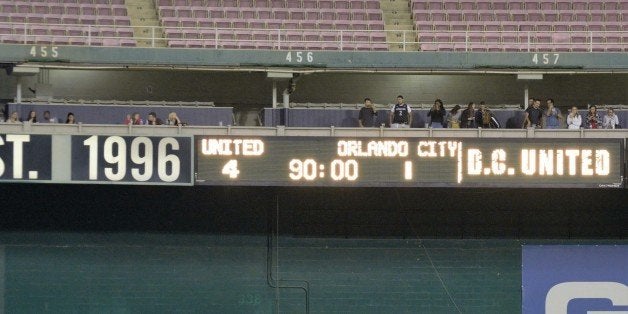 On a weekend that the four teams competing for the last two playoff spots met, the two sitting looking from the outside - DC United and Orlando FC - met at RFK.
Despite the excitement of the three parachutists landing at center circle before the game, there wasn't a great deal of action in the earlier stages of the game.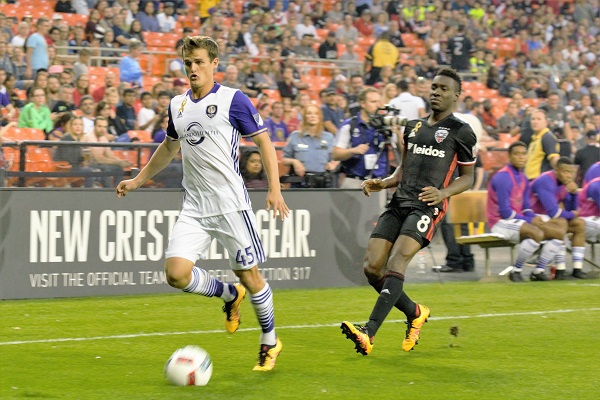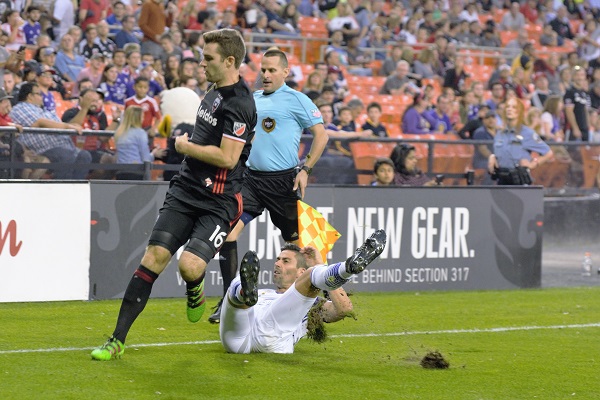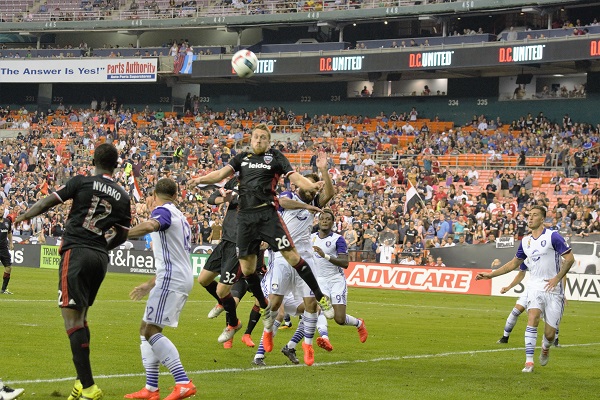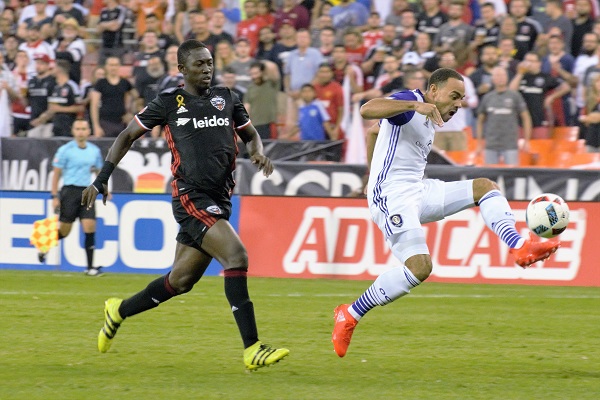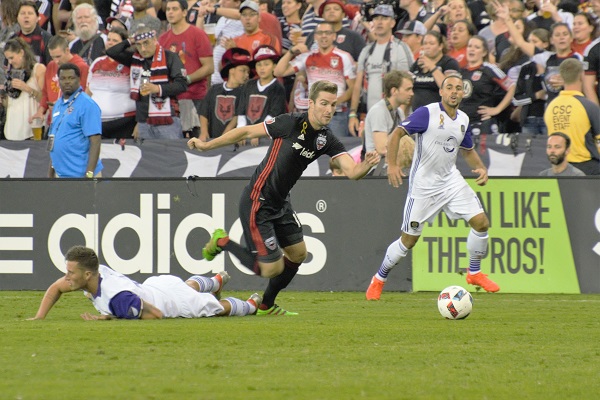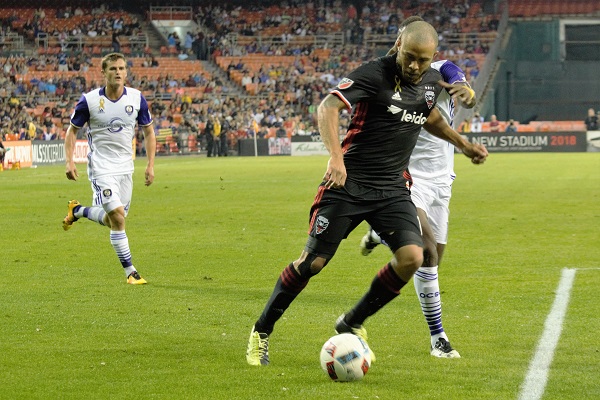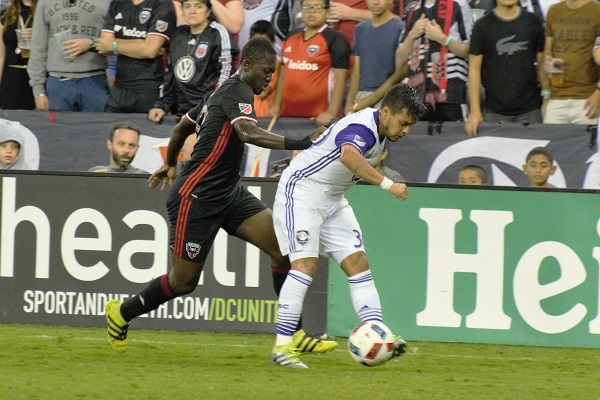 Having been injured in the previous game against the New York Red Bulls, Sean Franklin was replaced at right back by freshly shorn Nick Deleon...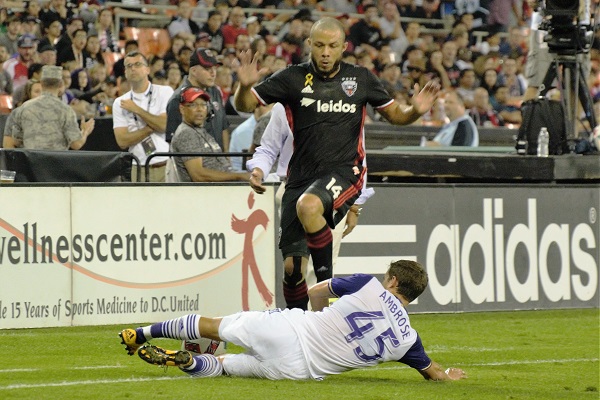 ... who had more impact upon the game than Orlando's ineffectual Kaka.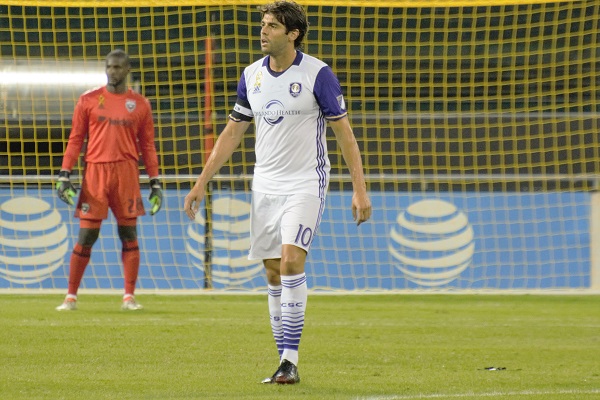 Both teams had some chances...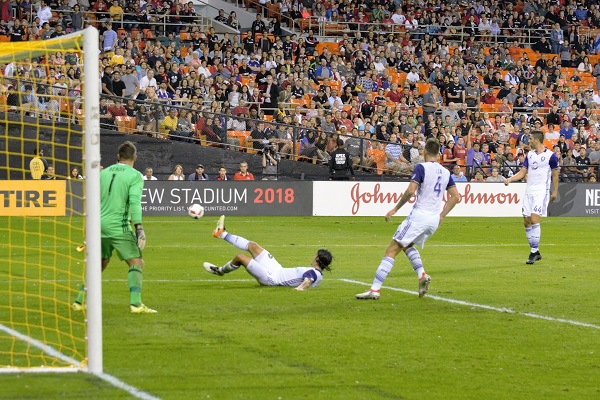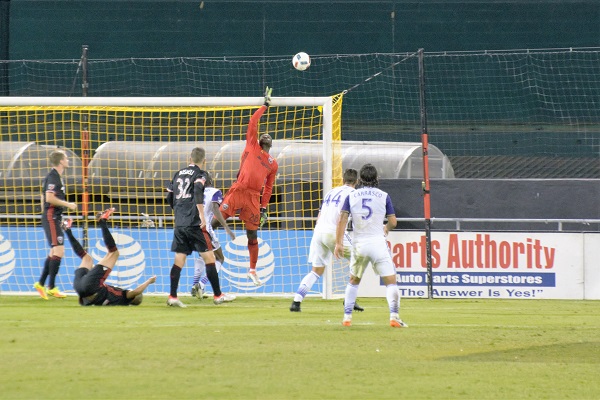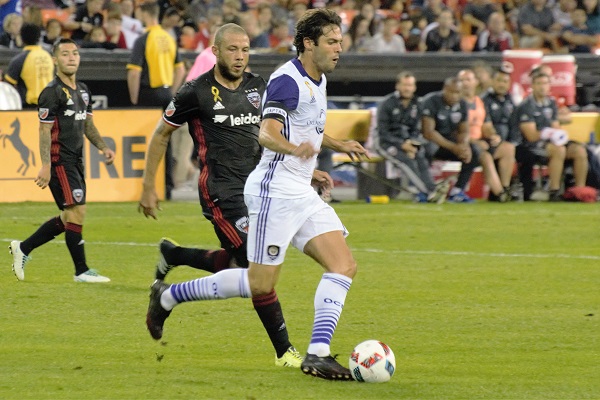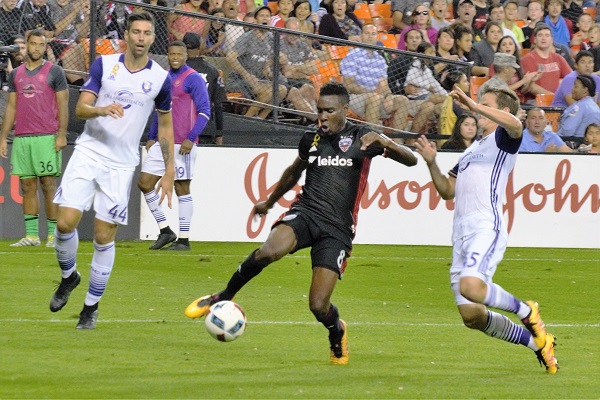 ...and in the 34th minute Patrick Mullins slid into a Patrick Nyarko pass across goal to put United into the lead.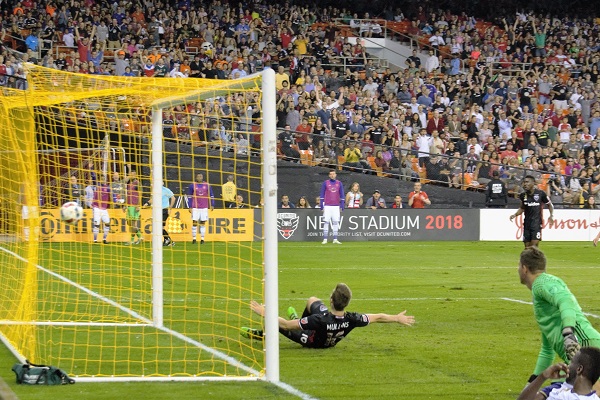 Orlando attempted to claim that he was offside... to no avail.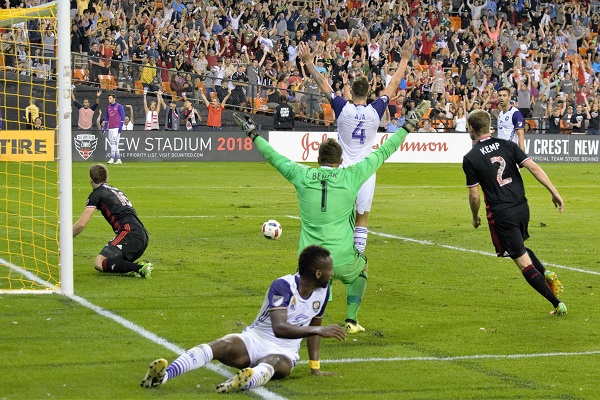 United continued to attack.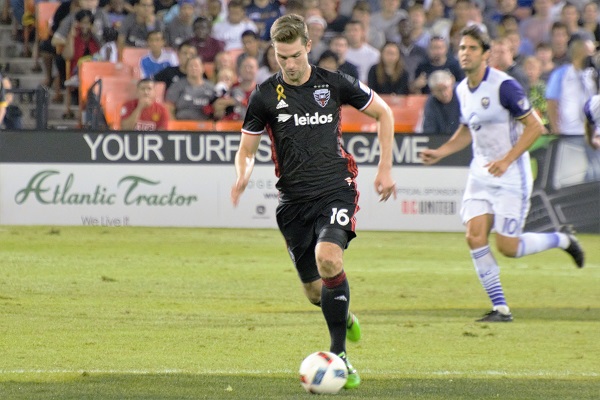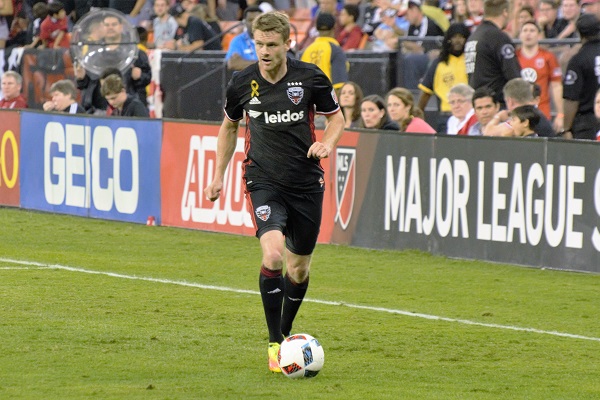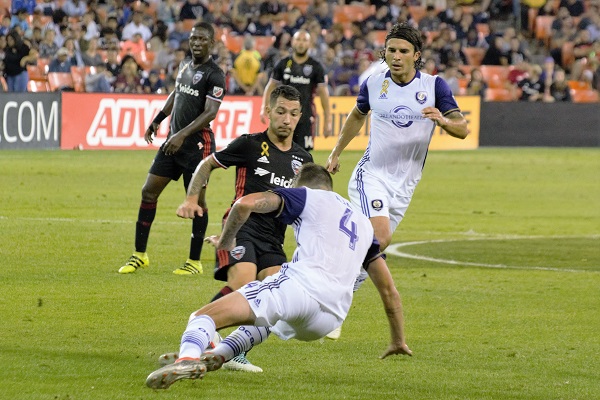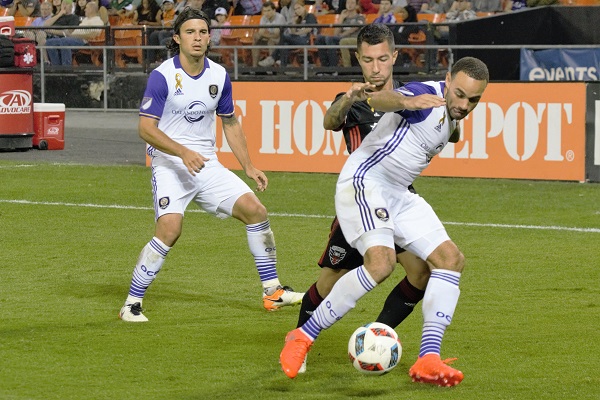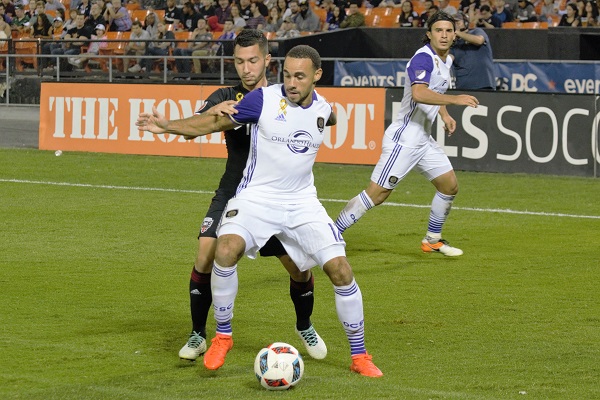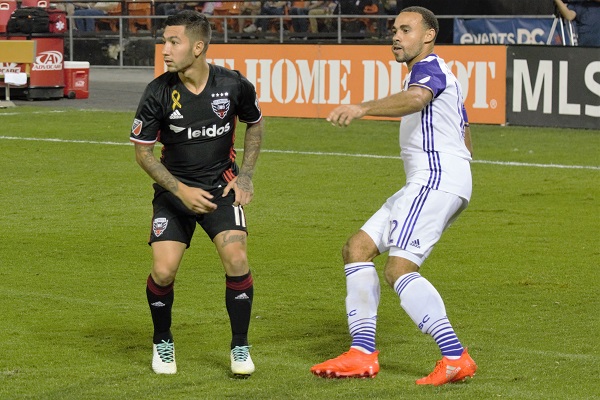 ...and in the 51st minute Nyarko connected on the end of a Taylor Kemp cross to double the lead.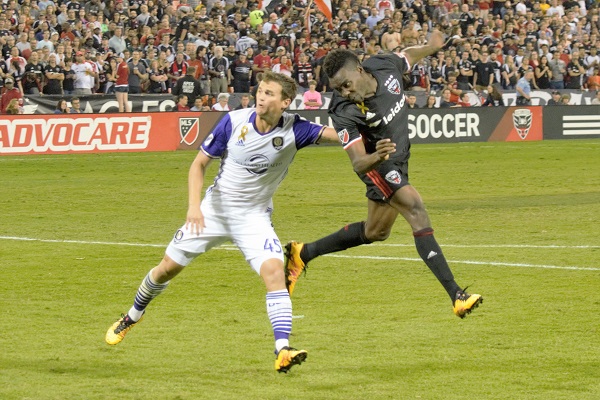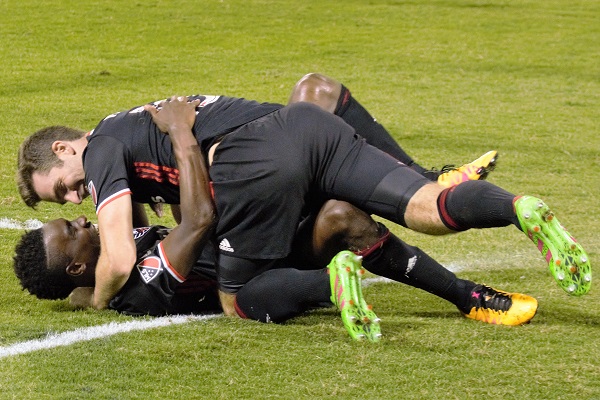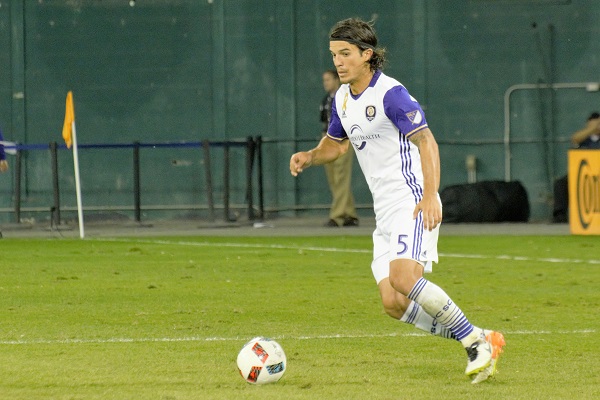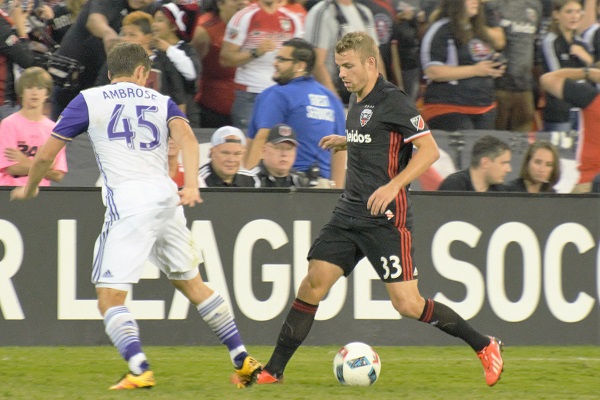 Two minutes later Mullins connected with a Nyarko pass...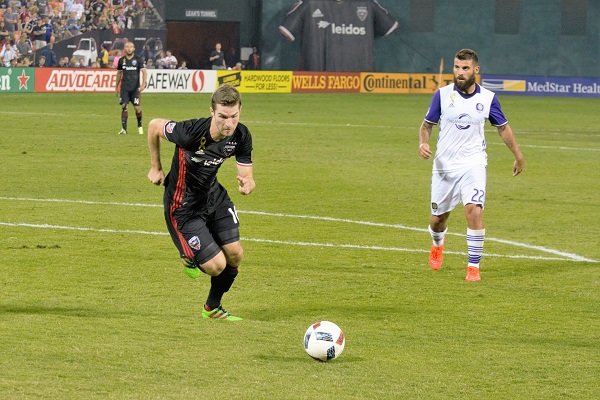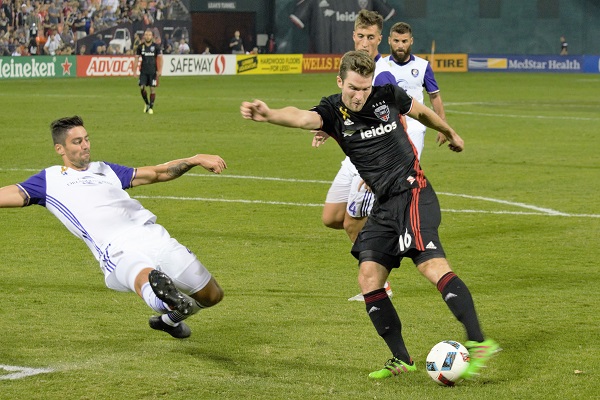 ...into the back of the net to make it 3-0.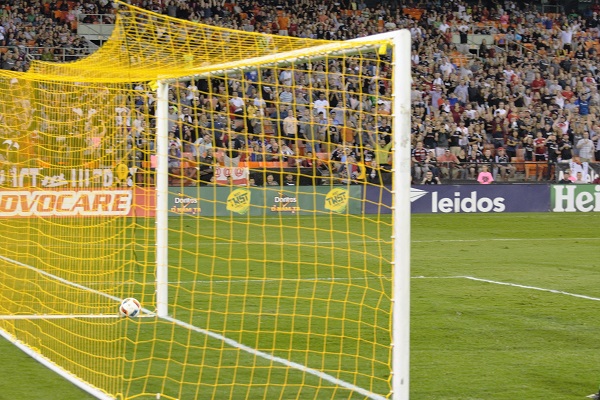 Orlando attempted to come back into the game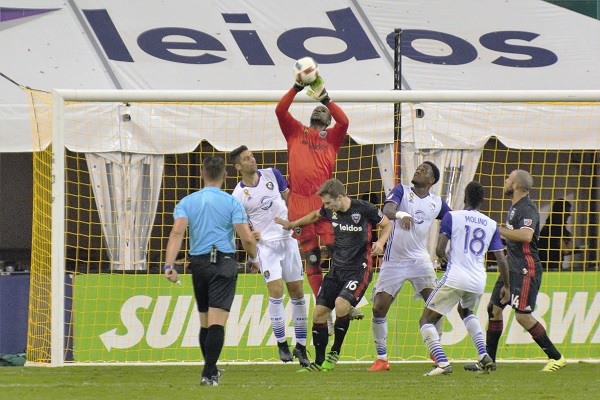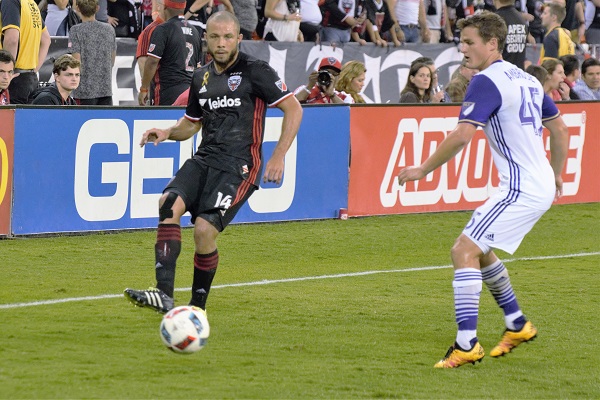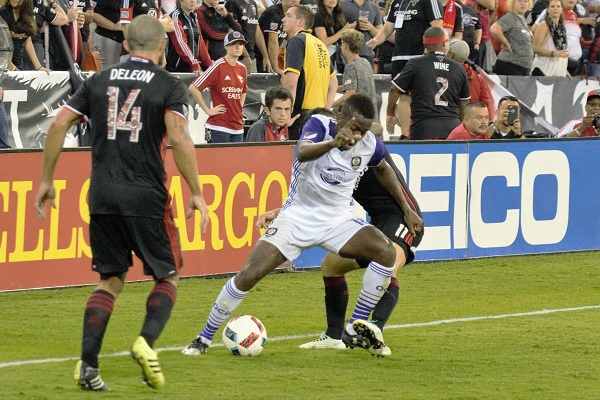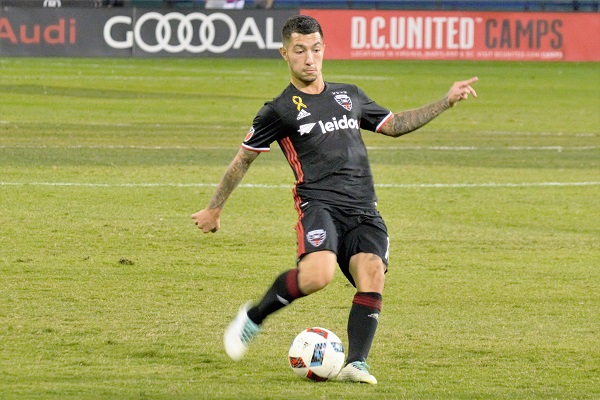 ...but in the 66th minute as Mullins went to head the ball, Antonio Nocerino elbowed him in the chest, directly in front of the referee, who had no hesitation in producing a red card.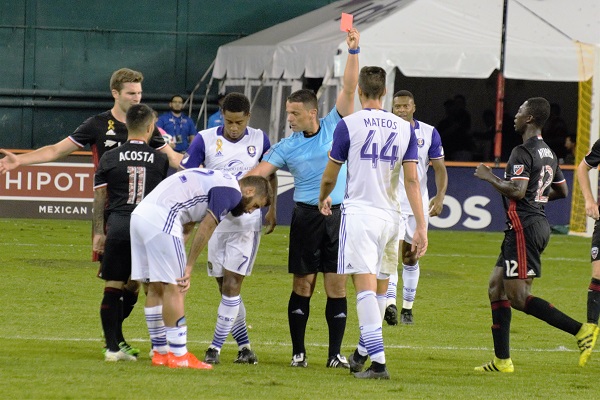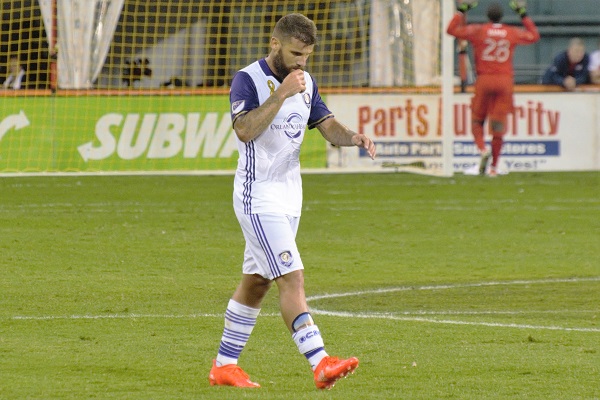 United then pressed forward, looking to take advangtage of their superior numbers...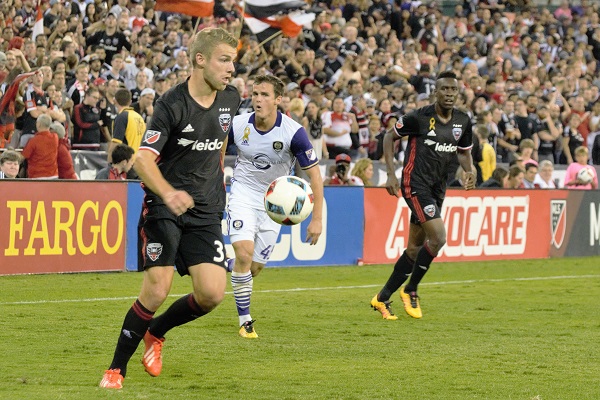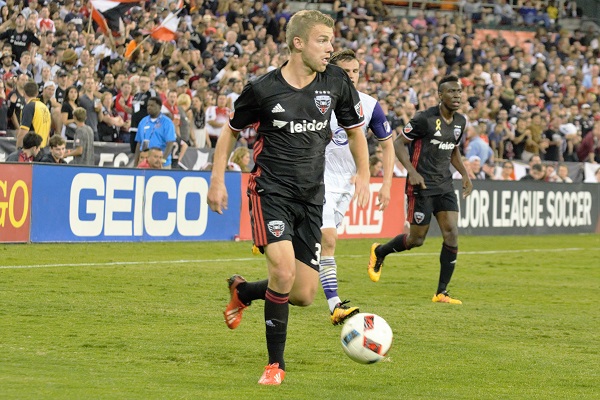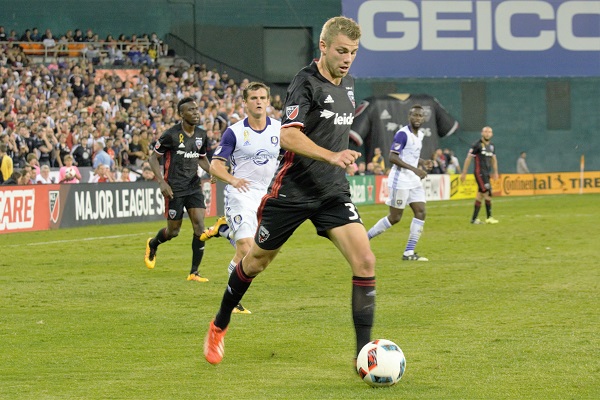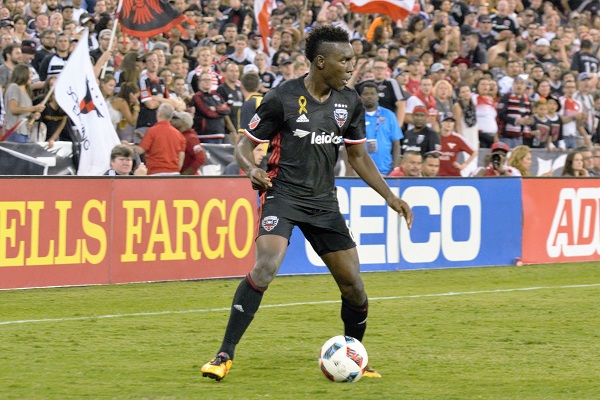 ...but it was Orlando who struck next, with Julio Baptista scoring directly from a free kick on the edge of the United area.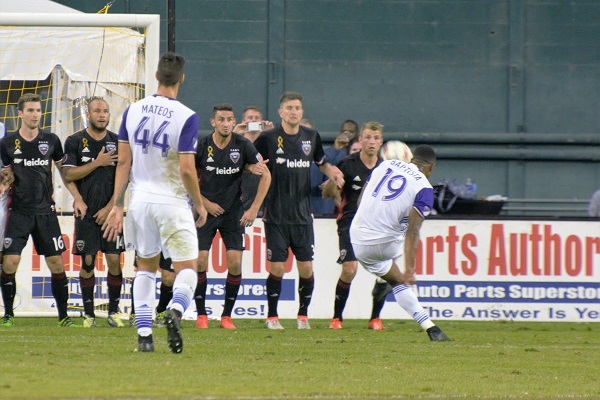 This invigorated United, who the renewed their attack...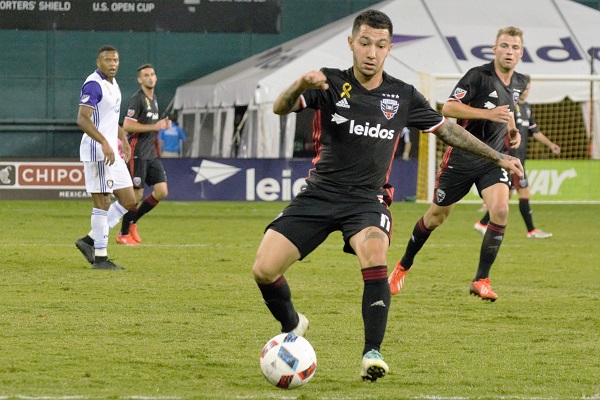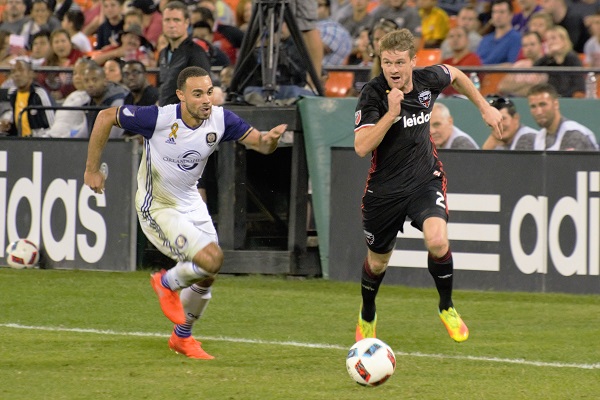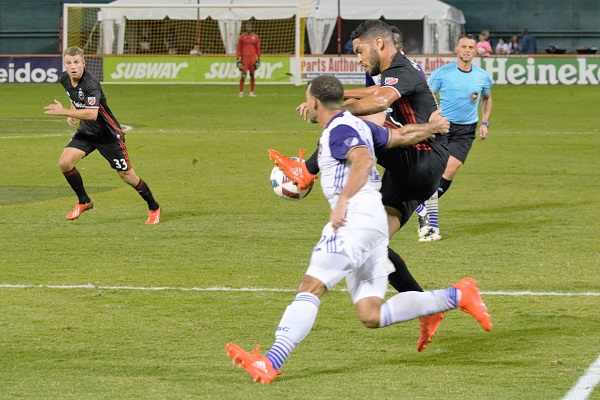 ...with Julian Buescher knocking the ball in to restore United's 3 goal advantage.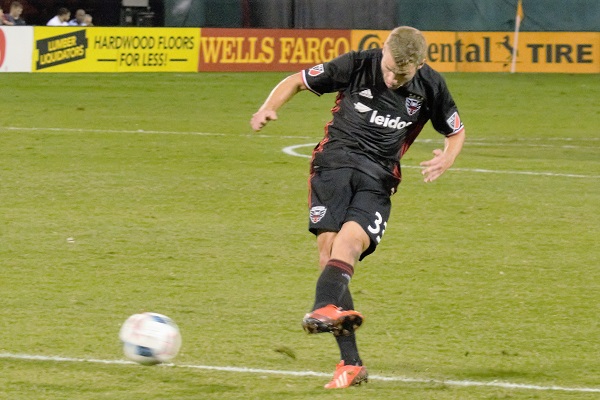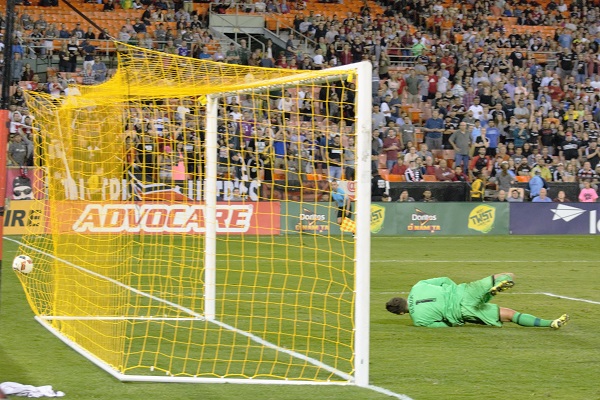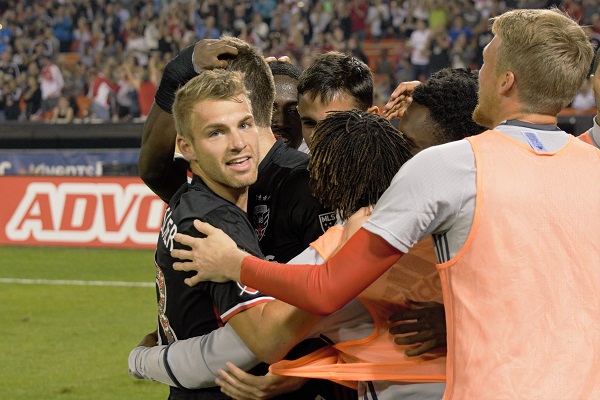 So the game ended with United winning 4-1, and moving above the New England Revolution into the 6th and final playoff position, with 4 games remaining for each team.
REAL LIFE. REAL NEWS. REAL VOICES.
Help us tell more of the stories that matter from voices that too often remain unheard.