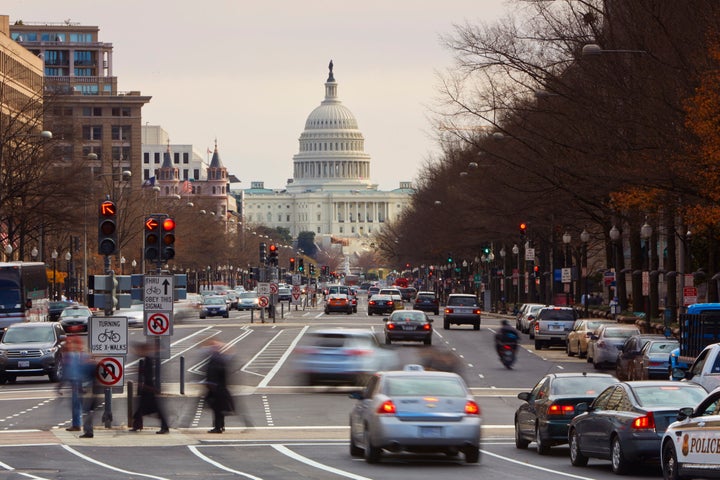 Washingtonians took another step toward statehood, but they're likely to be tripped up again.
"Their votes confirmed what we all knew is that Washingtonians are tired of being treated like second-class citizens," Mayor Muriel Bowser said at a Wednesday afternoon news conference.
"There will be many twists and turns ahead ― just like there have been good days and not so good days in DC's history," she said in an accompanying statement, "but we take this monumental step forward together, we can be sure that DC's best days are ahead of us."
One twist is that, should the District become a state, two more seats would be added to the Senate. According to The Washington Post, this has drawn resistance from Republicans, as those seats would likely be held by Democrats, who have an overwhelming majority in the District.
That means Tuesday's big win for the Republicans, in both the presidency and the U.S. House, will likely make the petition's final approval by Congress a dead issue.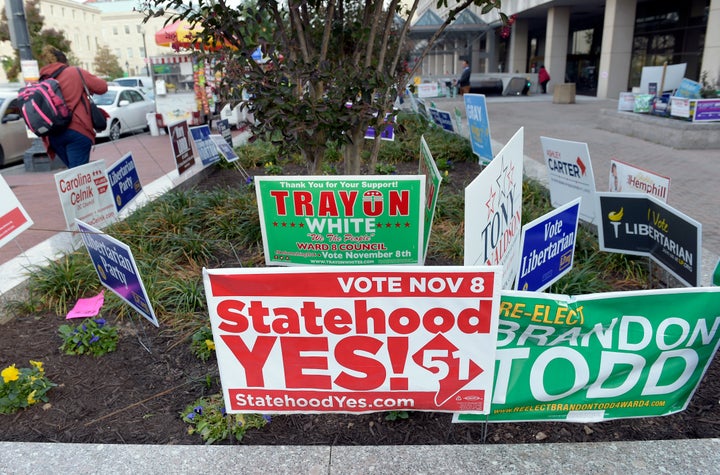 As part of the draft constitution voted on Tuesday, residents would elect a governor rather than a mayor, as well as a 21-seat state legislature instead of a city council. State lines would have to be drawn, with the White House, the Capitol and the National Mall remaining in a federal district, CBS Washington reported. A final state constitution would be reviewed by residents before approval, Bowser stated.
D.C. residents have long petitioned for statehood. Since 2000, the district's standard license plates have included the phrase: "Taxation without representation."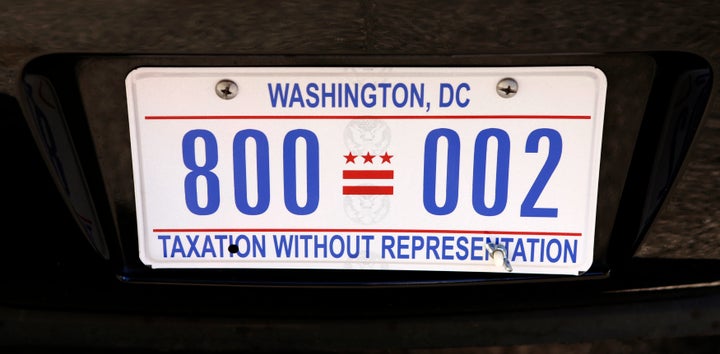 This phrase refers to D.C. residents' lack of a voting representative in the U.S. House, as well as the city not having representation in the U.S. Senate. Congress maintains authority over the city, including the power of final approval over legislation from the city council.
Then-President Bill Clinton placed the statement license plates on his presidential motorcade during his last few weeks in office. In 2001, his successor, George W. Bush, was sworn in and had the plates removed soon after. They were not reattached again until 2013, during President Barack Obama's second term in office, The Washington Post reported.
"President Obama has lived in the District now for four years, and has seen first-hand how patently unfair it is for working families in D.C. to work hard, raise children and pay taxes, without having a vote in Congress," the White House said in a statement at the time.
This article has been updated to include more information about D.C.'s plates.
Support HuffPost
The Stakes Have Never Been Higher
Popular in the Community