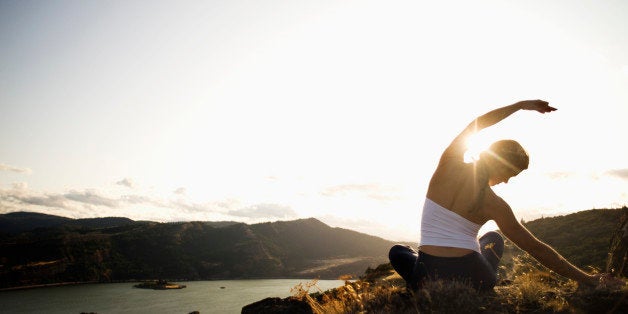 A tax on yoga studios went into effect in Washington D.C. on October 1, raising questions for many on the use and purpose of the practice.
The new 5.75 percent Sales and Use tax applies to all health club services, which include fitness centers, gyms and recreational sports facilities. All charges for services -- like membership dues, drop-in fees and multi-class passes -- are subject to the charge.
By including yoga studios in this tax, the city has ruled that yoga constitutes a form of fitness -- which not all who do the practice agree with.
"The purpose of yoga isn't exercise," Richard Karpel, president of the Yoga Alliance, told The Washington Post. "It's the union of mind, body and spirit."
In the United States, organizations are exempt from taxes if they provide religious, charitable, scientific or educational services. Profit must not go to individuals or private shareholders, which is why donations to houses of worship, for instance, are tax deductable, though individual employees (like ministers and rabbis) pay taxes on their income.
Rajan Zed, President of Universal Society of Hinduism, criticized the tax, saying yoga has roots in Hindu tradition and has been used for non-fitness purposes for centuries.
"Yoga was one of the six systems of orthodox Hindu philosophy whose traces went back to around 2000 B.C.E.," Zed said in a statement released October 1. "Yoga was the repository of something basic in the human soul and psyche and regulating it was kind of a religious infringement."
In some places yoga has been condemned for its religious affiliation, Jon Kelly notes in the BBC. A 2008 ruling in Malaysia banned the practice in five states, and teachers in Iran take care to refer to it as "the sport of yoga."
In a 2012 blog post, yoga instructor Farida Hamza touched on her initial misgivings about doing the practice as a Muslim woman. She worried that others in her religious community would view it as "blasphemy," but Hamza did not agree.
Yoga did come through Hinduism, there is no denying that, but we are grown up enough to understand that you can take your practice where you want it to go. Who says when you meditate, you can't call out to Allah, Jesus, Yoda or even the Candy Man? In the end, you know what is in your heart and no God will deny your truth.
San Diego County faced this dilemma in 2013, as well, when a family sued the district over its elementary school yoga program. The family argued that the voluntary yoga program violated the separation of church and state.
Judge John Meyer who ruled on the case said yoga "at its roots is religious" but that the modern practice of yoga is secular and should be seen as "a distinctly American cultural phenomenon."
But when faced with the decision of taxing yoga studios in 2012, the New York State Taxation and Finance Department ruled that the practice is not "true exercise" but more akin to spiritual practices like "meditation and spiritual chanting."
Despite these voices on either side of the debate, Yoga Alliance posted a statement on its website characterizing both yoga and fitness as "essential health care services" that should be exempt along with doctor visits and medical procedures.
[Washington D.C.] should similarly exempt essential preventative health care services -- like yoga and fitness -- that keep people healthy in the first place. Washingtonians are no strangers to stress, stress-related illness, depression, anxiety and obesity. Yoga and fitness are among the most potent antidotes to these problems and can encourage people to become more productive.
When HuffPost Religion asked our readers on Facebook whether they viewed yoga as more of a spiritual or fitness practice, the responses were divided. Some said exercise, some said spirituality, others combined the two, calling it "spiritual with health benefits."
What do you think? Should yoga studios be taxed along with fitness centers?
Before You Go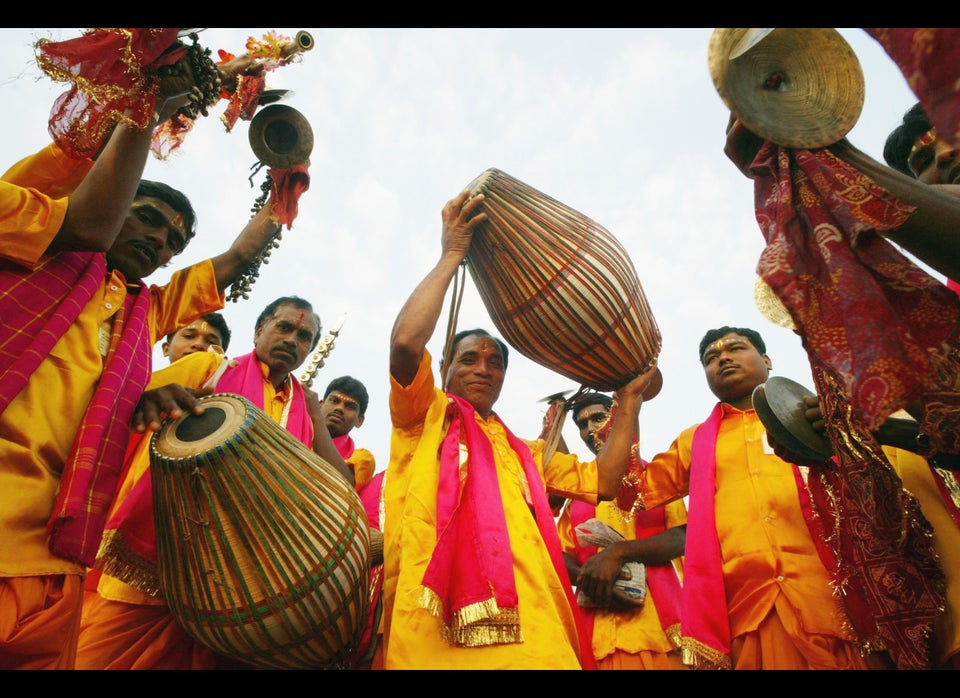 Sacred Music Traditions of the World
Popular in the Community