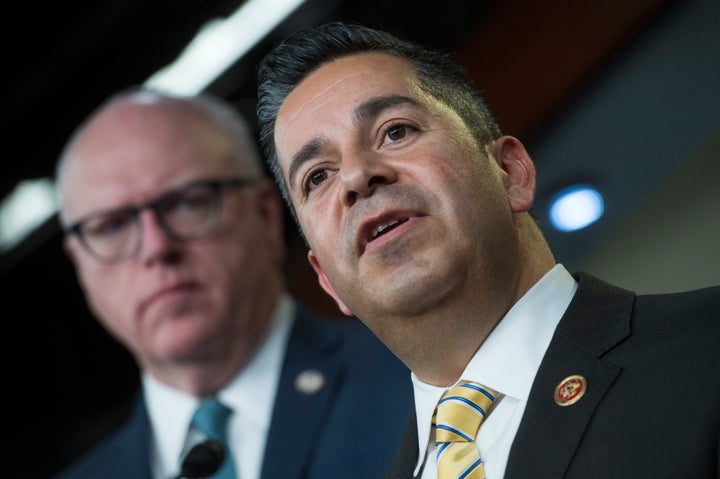 The Democratic Congressional Campaign Committee not only warned its candidates to avoid talking about gun control policy immediately after the Las Vegas shooting in October, but also sent a similar message after the recent massacre at Marjory Stoneman Douglas High School.
The afternoon of the Parkland, Florida, shooting on Feb. 14, a member of the DCCC press staff counseled House campaigns to avoid saying anything that could be construed as "politicizing" the tragedy.
"I think it's ok to express your thoughts/prayers on social media," DCCC regional press secretary Evan Lukaske wrote to candidates and their staff in the Northeast region. "But please be careful about what you post on social media and I would not blast any statements right now. There will be a time for politics, but we are still understanding what happened here and gathering the facts."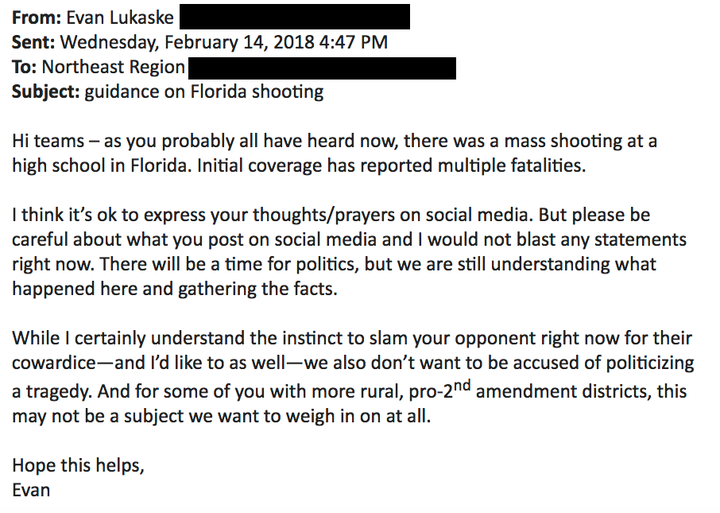 As HuffPost reported Tuesday, Lukaske sent an email the day after the Oct. 1, 2017, Las Vegas shooting in which he was more explicit in his guidance for candidates to avoid doing anything but offer thoughts and prayers.
"You and your candidate will be understandably outraged and upset, as will your community. However, DO NOT POLITICIZE IT TODAY," he wrote. "There will be time for politics and policy discussion, but any message today should be on offering thoughts/prayers for victims and their families, and thanking 1st responders who saved lives."
The DCCC, which helps elect Democrats to the House, emphasized that these messages were recommendations, not mandatory instructions.
It shared with HuffPost an email chain in which a progressive House candidate wrote to Lukaske after the Parkland shooting to express the candidate's strong disagreement with his advice.
"While it may not be time for personal attacks on opponents, if we don't promote gun control when people are emotional, it will never happen," the candidate wrote.
Lukaske replied that his message was "just a suggestion."
"You of course have to do what you feel is right and I wouldn't presume to tell you otherwise," he wrote.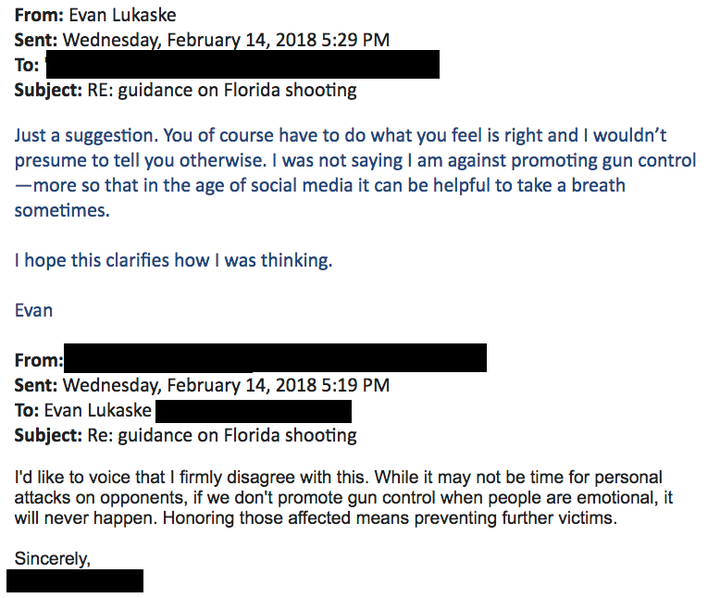 There's growing frustration among rank-and-file voters and activists that politicians offer seemingly heartfelt sympathies after these tragedies, but repeatedly fail to take any real action to address gun violence.
The disconnect has been especially stark in the wake of the Parkland shooting. Students who survived the massacre have sparked a national movement with their immediate willingness to confront elected officials and the National Rifle Association about the need for gun policy reform.
The morning after the shooting, several Parkland survivors specifically slammed politicians for sending them "thoughts and prayers."
The DCCC emphasized to HuffPost that its advice was directed at the immediate aftermath of a shooting, noting that Lukaske sent his email mere hours after the tragedy at Stoneman Douglas High. Two days later, Lukaske was back on the attack, blasting Steve Lonegan, a New Jersey Republican candidate, for his response to the shooting. In a press release, he denounced as "sick" Lonegan's claims that a "return to prayer" in schools would mitigate the risk of shootings.
"When senseless tragedies happen, we urge our candidates to be thoughtful and ensure they have all the facts," DCCC communications director Meredith Kelly said. "This guidance was sent about two hours after the first shot was reported in Parkland, and ultimately amounted to a recommendation that candidates avoid making partisan political attacks about a deadly tragedy 'right now' while we were 'still understanding what happened.'"
Kelly added, "This was short term guidance, and many Democratic candidates have taken powerful, political stands and policy positions on gun violence prevention in the days since."
She also defended Lukaske's decision: "A communications staffer who fails to provide immediate and thoughtful guidance after a national tragedy, based on the best available information at the time, is not doing his job."
The DCCC's advice to candidates on guns is one in a series of revelations about the House campaign arm's electoral strategy that progressive activists believe reflects an unduly narrow view of who can be elected. A particular source of controversy is the DCCC's involvement in primaries, which took a nasty turn last week when it published opposition research about Laura Moser, a progressive candidate in Texas' 7th District.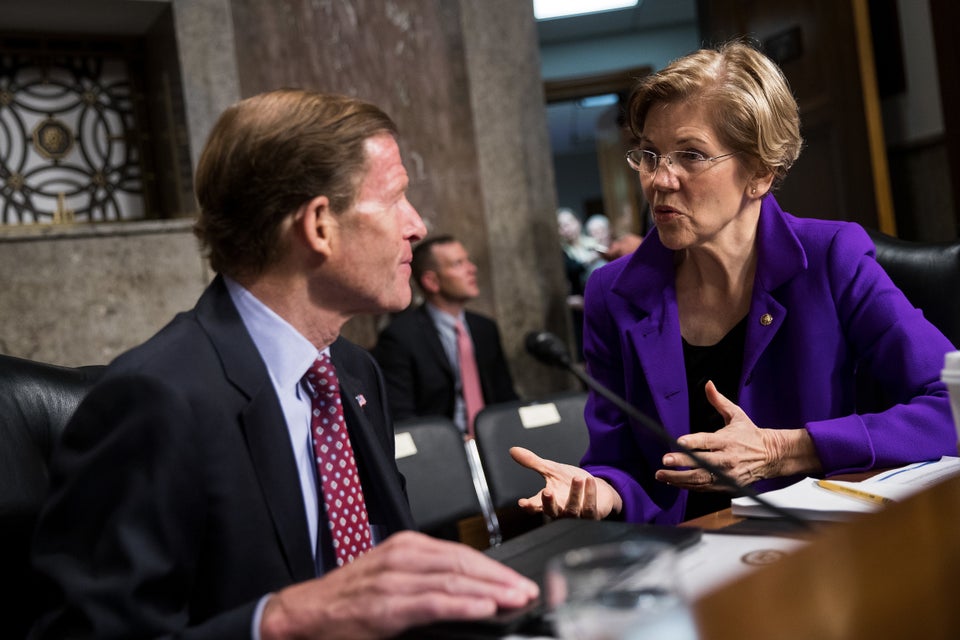 2017 Scenes From Congress & Capitol Hill
Popular in the Community