The Democratic Congressional Campaign Committee is making a modest initial investment in support of Conor Lamb, the Democratic candidate running in the special election for Pennsylvania's 18th Congressional district.
The DCCC, which helps elect Democrats to the U.S. House of Representatives, purchased $224,000 of television ads boosting Lamb, HuffPost confirmed with a Democratic source familiar with the ad buy. The ads will air for two weeks beginning on Jan. 30. Election Day is March 13.
Although the contribution is relatively small, it could kick off larger contributions from big donors and outside groups.
The National Republican Congressional Committee, which elects House Republicans, responded on Friday with a $300,000 ad buy of its own. The GOP group blocked out broadcast space from Monday through Election Day to air the campaign spots.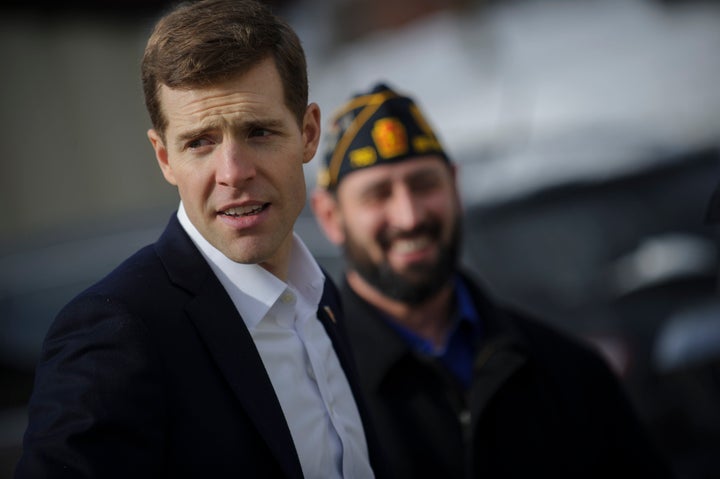 Lamb, a 33-year-old former assistant U.S. attorney and veteran of the Marines, has thus far mounted his underdog bid against Republican Rick Saccone, a 59-year-old conservative state representative, without any meaningful backing from the national party.
Lamb has nonetheless attracted the endorsement of the federal PAC End Citizens United and Daily Kos, a liberal site through which he has raised nearly $49,000.
At first glance, Saccone should be a shoo-in in the district. President Donald Trump won the southwestern Pennsylvania district, which the state GOP gerrymandered to favor Republicans, by nearly 20 percentage points.
But Lamb, a polished speaker with deep roots in the suburbs south of Pittsburgh, is the first formidable candidate the Democratic Party has fielded in the district in several election cycles. In a year of higher-than-normal Democratic enthusiasm, Lamb has drawn significant crowds at campaign events ― often in historically Democratic industrial towns that have increasingly trended conservative in national elections.
Lamb also has the backing of the steel- and coal-heavy district's influential labor unions. Murphy, who ran uncontested the last two cycles, aligned himself enough with organized labor to secure the endorsement of the Pennsylvania AFL-CIO in 2016. Saccone, by contrast, is a supporter of right-to-work laws and other anti-labor measures.
Lamb's candidacy has spooked top Republicans, including Trump, who held a thinly-veiled pro-Saccone event in the district last week that was supposedly to promote the president's tax cut law.
Republican super PACs have also dumped millions of dollars of dark money in the race. The Congressional Leadership Fund, a super PAC associated with House Speaker Paul Ryan (R-Wis.), announced this week that it was adding another $1.5 million in TV ads to its effort to take down Lamb.
Republicans have sought to characterize Lamb as a liberal stooge for House Minority Leader Nancy Pelosi (D-Calif.).
Lamb has insisted he would not vote for Pelosi as leader and emphasized his traditional values and commitment to bipartisanship.
In Lamb's second campaign ad, he fields a question from a military veteran in the district who is angry about partisan gridlock.
"In the military, as you know, when you don't get the job done, you get relieved," Lamb tells the man. "We need more of that in Washington."
This story has been updated to reflect new information about the size of the DCCC ad buy, as well as the NRCC's investment in response.
Support HuffPost
The Stakes Have Never Been Higher
Before You Go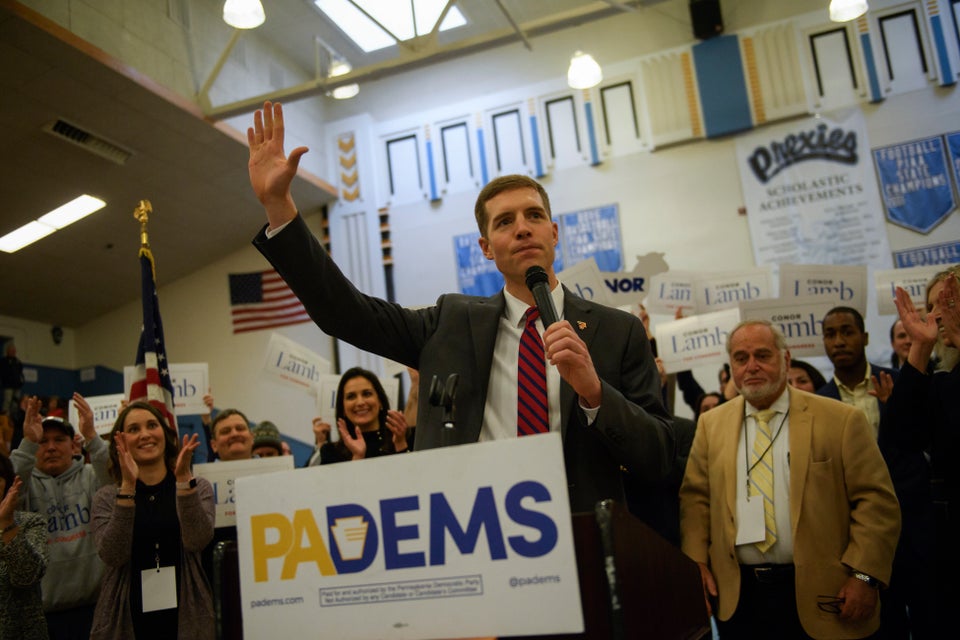 The Special Election for Pennsylvania's 18th Congressional District
Popular in the Community